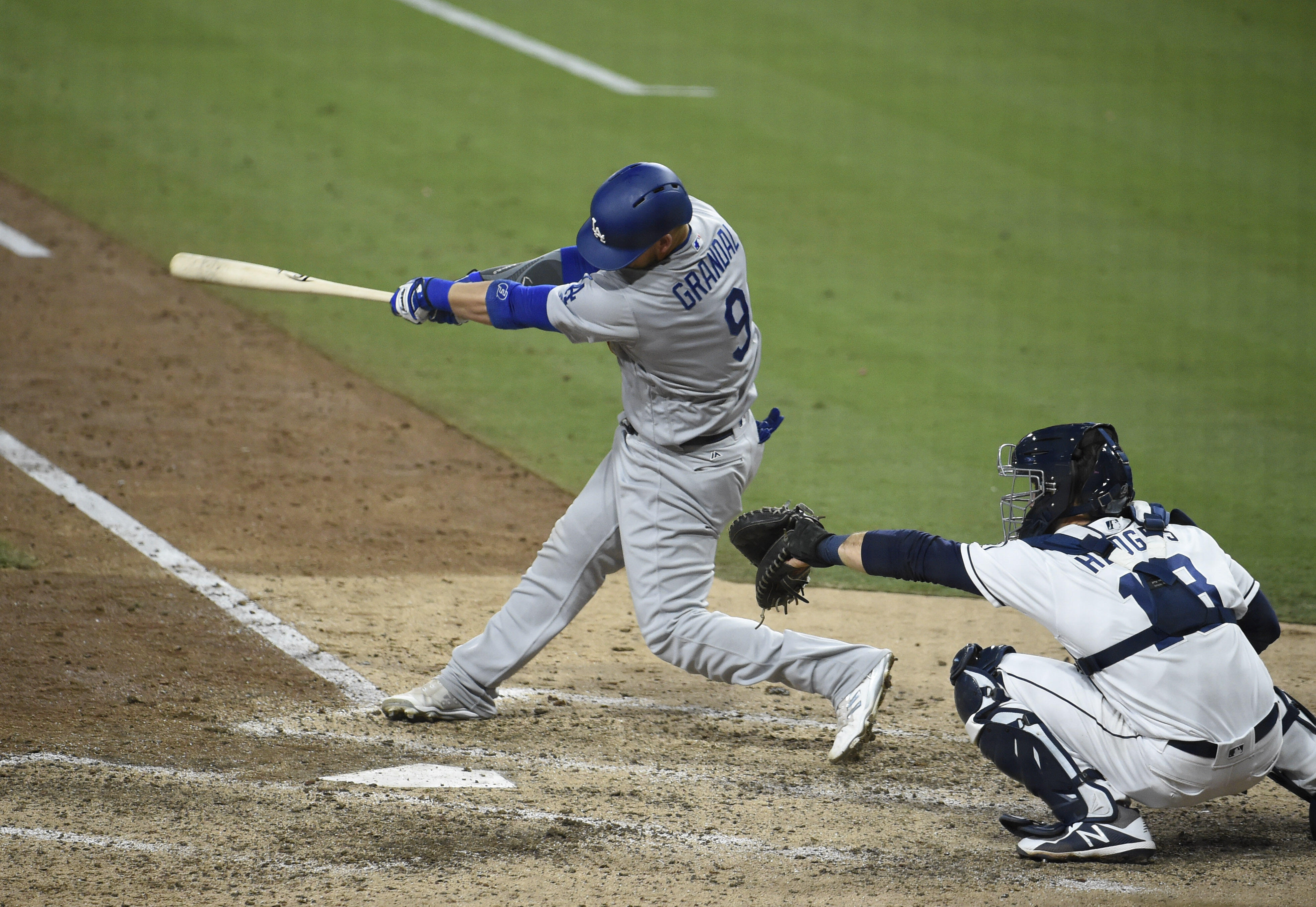 Dodgers Insider David Vassegh discusses all the latest surrounding the Dodgers, including Yasmani Grandal becoming an impact player at the plate, what Yasiel Puig's new agent means for his Dodgers future and the plan for Walker Buehler this season.
Matt Kemp and Yasmani Grandal have been among the Dodgers most consistent hitters this season. Vassegh says that Grandal's work during spring training should be credited to his consistent success so far.
"What he is accomplishing is putting together better quality at-bats. Meaning that its not just about swinging three times as hard as you can and making an easy out. He wants to make the pitcher work. Which like we talked about yesterday to, was the Dodgers identity and he was kind of the outlier last year and the last couple of years as far as that goes. He keeps on saying that he wants to make pitcher work for at least five pitches and he's doing that. That's what matters to him which is a great turnaround in approach from what we've seen in years past."
The Dodgers also will have to something to think about as Yasiel Puig hires a new agent. Vassegh says the Dodgers best move is to let everything play out before trying to lock Puig into a longer deal.
"The Dodgers are going to wait to see how it plays out. They want to probably see how Puig finishes out this year and if anything were to happen as far as that goes as an extension. That happens right before arbitration were both sides exchange numbers and if they feel like they don't want to go in front of an arbitrator. Thats were you find those type of deals being made but it's not going to happen before that unless your'e Mike Trout or Bryce Harper or somebody like that."
Vassegh also weighed in on the Dodgers moves on bringing up minor league pitcher, Walker Buehler. However, bringing up the 23-year-old to the majors falls on the play of Hyun-jin Ryu.
"They want to keep Walker Buehler's innings somewhere around 150 so he could hold down the fort him and Kenta Maeda can hold down those last two spots in the rotations and let Walker Buehler have a controlled environment in triple A before he gets called up, that would be a huge advantage for the Dodgers as far as their plans go."
Listen to the full interview below.