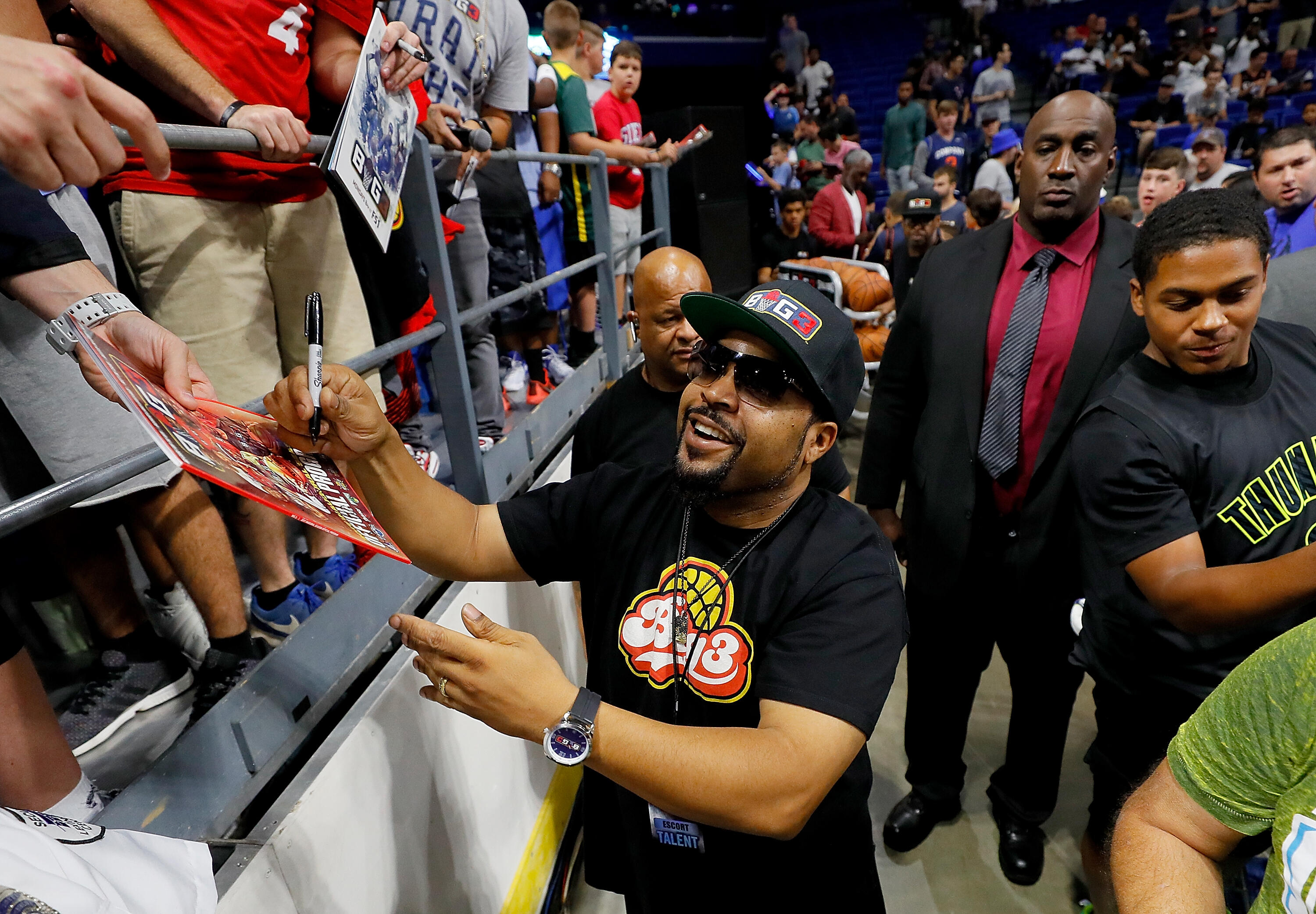 Rapper, actor and entrepreneur Ice Cube joined Roggin and Rodney to talk latest on the BIG3 League, the future of the Lakers and the NFL.
The 40-year-old co-founded the Big3 League with Jeff Kwatinetz last year and says the inspiration came from a famous Laker.
"Most kids growing up, we all play 3-on-3 and then you play 5-on-5 every now and then. So I was like why isn't this elevated to the pro level? Its played in the parking lots and theres a lot other small amateur tournaments but theres no pro professional league. That idea I kind of put it away until I saw Kobe score these 60 points in the last game and was like man this dude scored 60 points and it's his last game. I know theres other guys that still want to ball, that still can play. And let's bring this idea back and we just started working on it and here we are season 2."
The league's second season is set to tip-off on June 22nd in Houston and will have its draft broadcasted live on FS1 later this week. After a successful first season, Cube says this year will be more competitive.
"This year are league is going to be a lot younger, our league is going to be around average age 33. So its going to be fierce competition, especially you know in half-court 3-on-3. These guys are going to remind you of the NBA days. Its a pretty cool concept and these guys are ready to go even more than last year."
As far as rule changes, this season will have look to have less game decided by free-throws. Teams will also be awarded a second co-caption and will be able to keep their draft picks. Cube added that defending champs will not receive a draft pick while other teams will have to redraft a new team.
Listen to the full interview below.