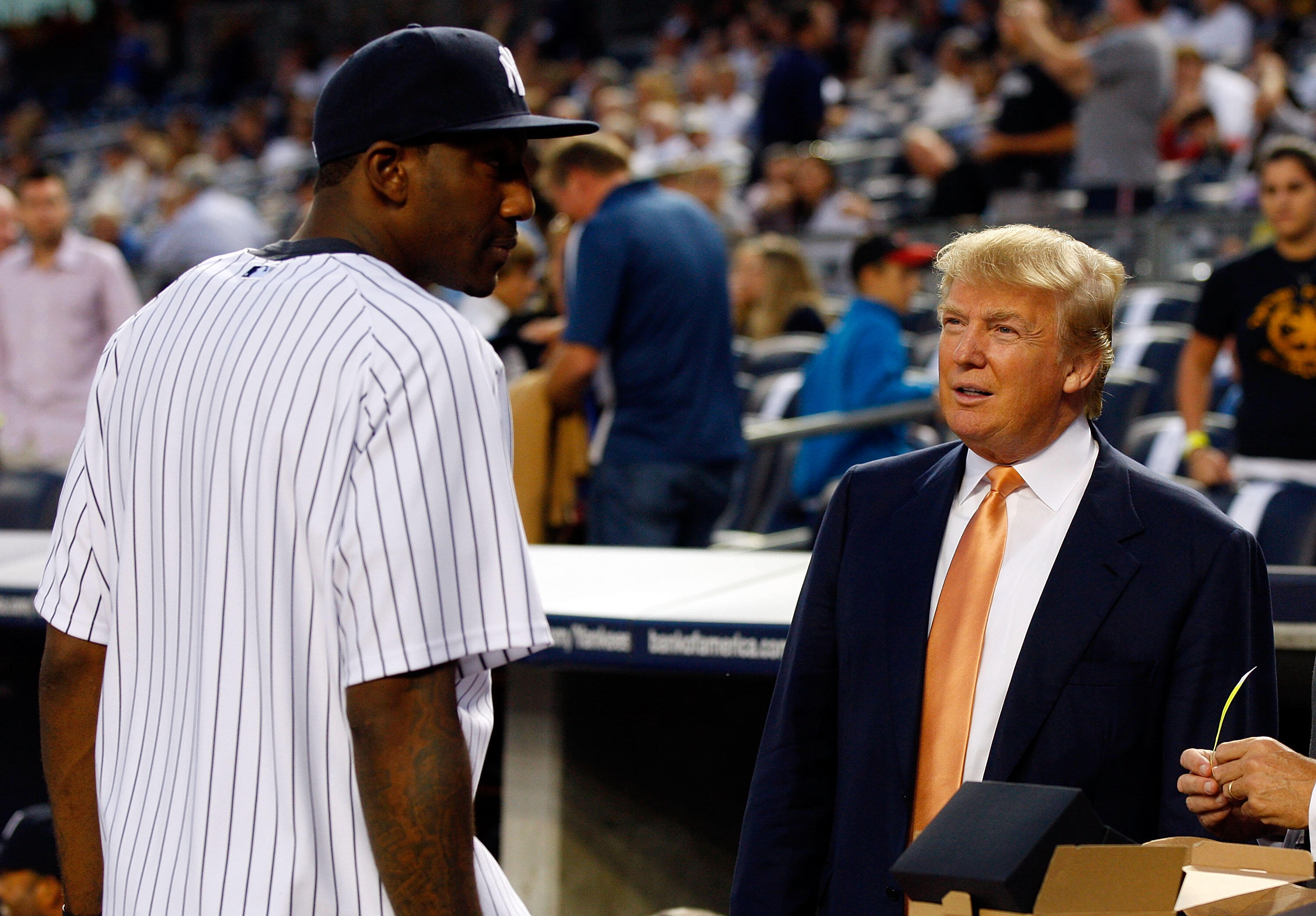 In an interview on WABC 770 AM that aired this morning, President Trump weighed in on the MLB teams that call New York home.
In the interview with Bernie & Sid on the conservative New York talk station, Trump referred to Yankees slugger Giancarlo Stanton as "a player that almost can't fail."
When asked which team he would go watch if he had tickets to see both on opening day, Trump waffled a bit.
"You're going to get me in a lot of trouble. But I think both teams, because I know even the players, OK, in a lot of cases, because I'm a baseball fan and I like both teams. Randy (Levine) is so great, Wilpons are good people. So don't put me in that position," Trump said.