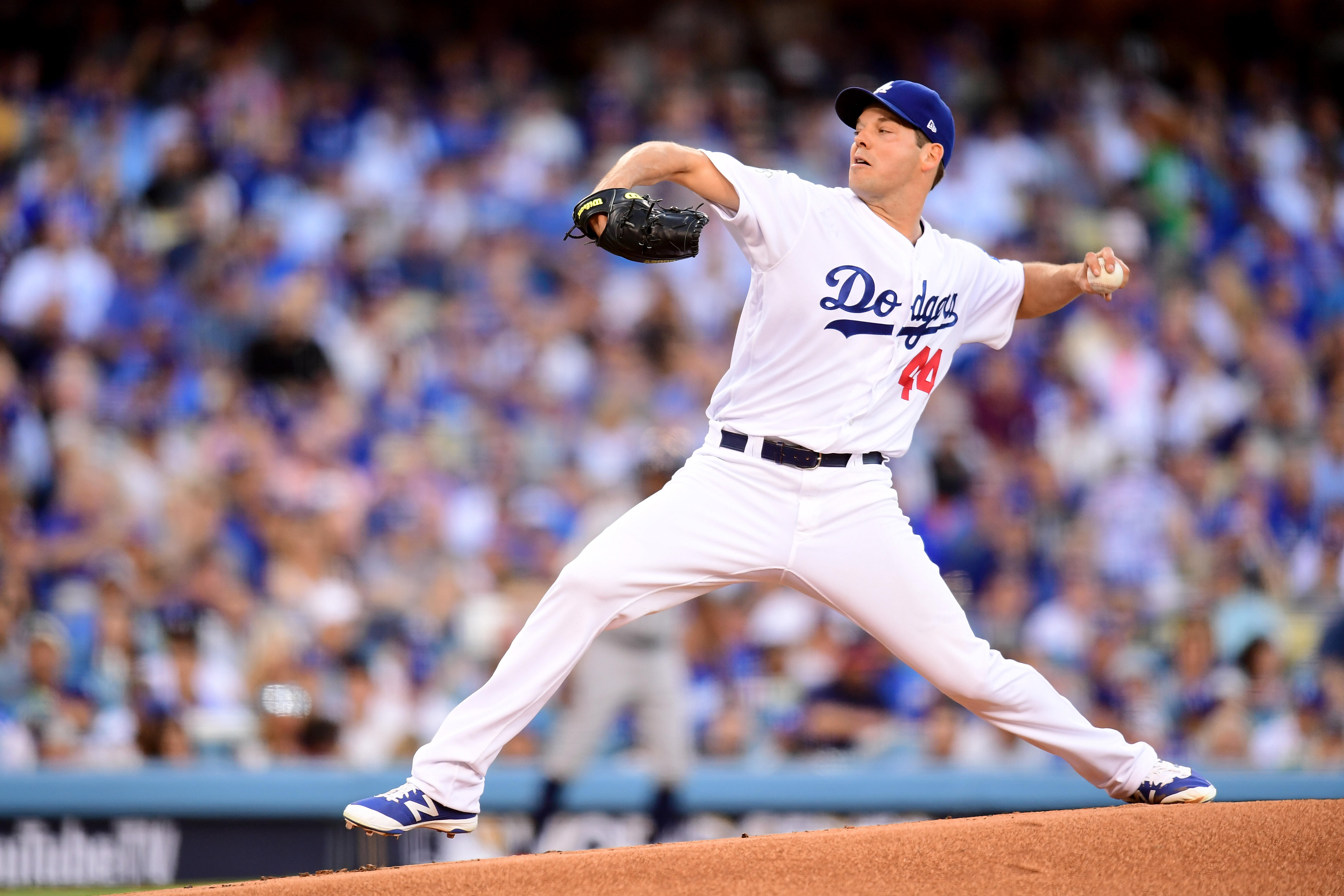 Dodgers starting pitcher Rich Hill joined Rick Monday this week to discuss some changes to his warm up routine in 2018.
Among the changes, the 38-year-old says, is he now wants to take more time before he takes the mound.
"I think yesterday too was just getting a little bit later start to warming up and taking my time and just not being in some much of a rush to get out there and throw a whole bunch of pitches instead of just warming up with a quality amount of pitches and going out there as being fresh and ready."
Hill also commented on how he changes his arm angles to give him a variety of curve balls.
"Again its just really allowing yourself to go out there and being creative and being ok with the result. When you disassociate yourself from the results, you can focus in much more on the process and the moment and executing is obviously important. But also to me being creative and not sitting there and well saying jeez I hope this works out. You just go for it, you're in the moment."
Last season, Hill was a key starter in the Dodgers rotation and finished the year up with a 3.32 ERA, 166 strikeouts and a winning record of 12-8. Hill recently helped the Dodgers pick up a 9-0 shutout win against the Giants.
Listen to the full interview below.