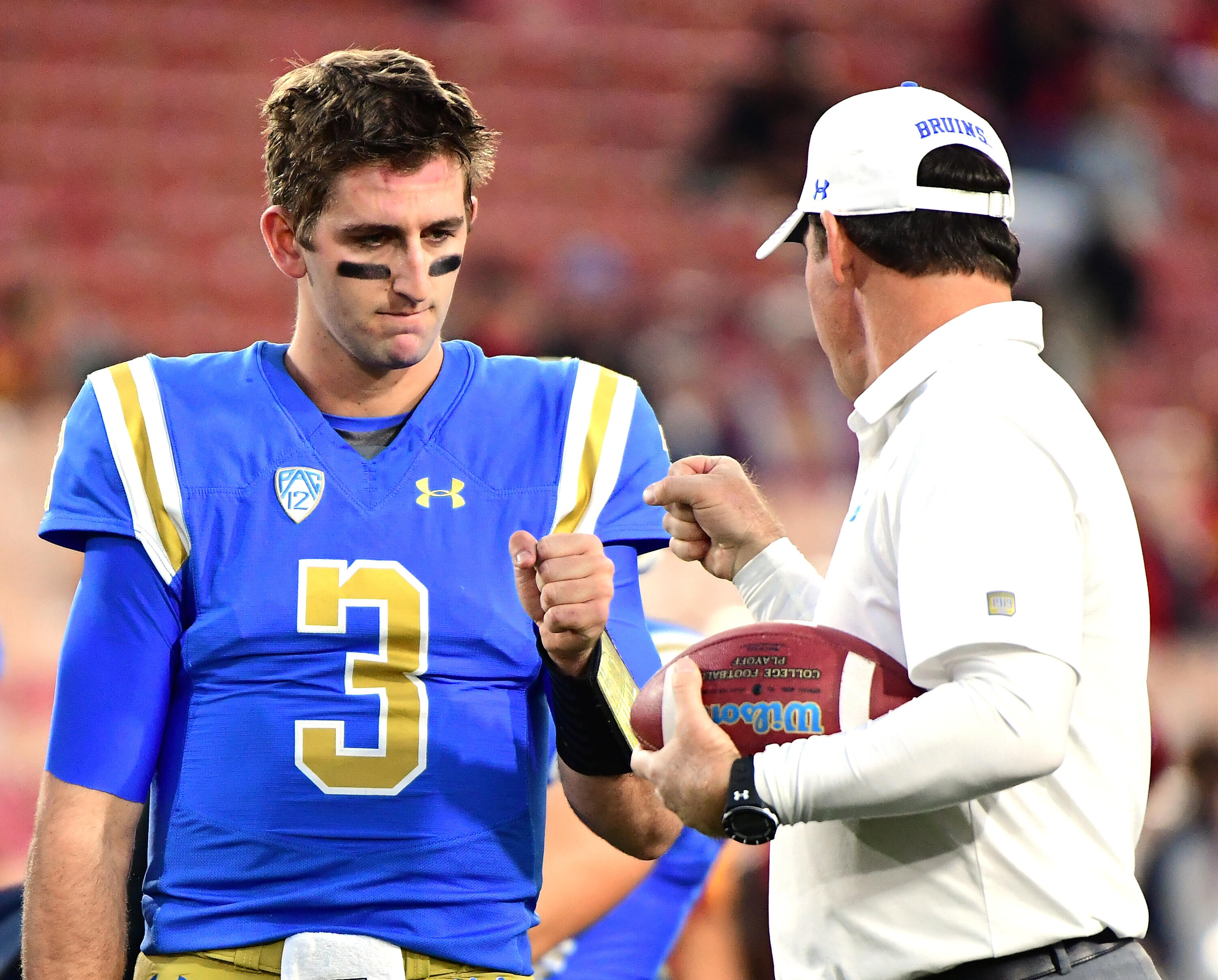 Is there a rift between ex-UCLA coach Jim Mora and his former QB, Josh Rosen?
Given some interesting comments from Mora in the past week, and an obvious response on Twitter from Rosen, it appears quite possible.
The first headlines surrounding the two came out last week, with Mora stating that he 'would take Sam Darnold' of crosstown rival USC with the No. 1 overall pick, not Rosen. Mora would go on to clarify these remarks, but might have fanned the flames even more.
Mora elaborated in an interview with MMQB's Peter King.
"He needs to be challenged intellectually so he doesn't get bored. He's a millennial," Mora said.

"He wants to know why," Mora went on. "Millennials, once they know why, they're good. Josh has a lot of interests in life. If you can hold his concentration level and focus only on football for a few years, he will set the world on fire. He has so much ability, and he's a really good kid."
It didn't take long for Rosen to fire back. The future first round pick took to Twitter with an undoubted response to his former coach.
In the immediate future, bright things lie ahead for Rosen. The highly-touted draft prospect is headed toward a likely top-five selection in the upcoming NFL Draft.
Mora, meanwhile, remains searching for his next coaching job after being fired by UCLA last fall.