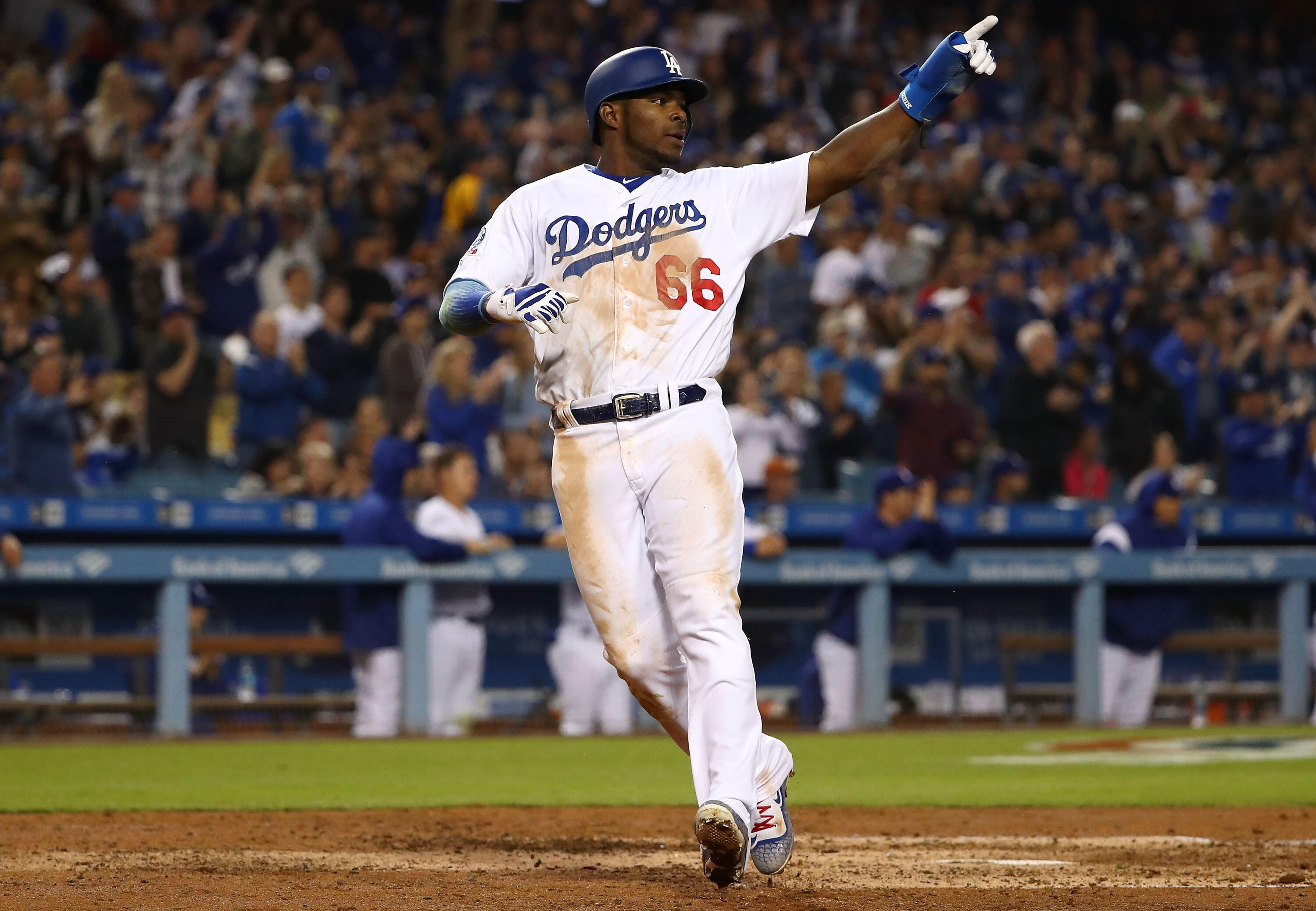 Yasiel Puig played a vital role in the Dodgers' 9-0 rout of the Giants on Sunday, a much-needed turnaround following a sluggish start to the season.
After going hitless through the first three games against the Giants, Puig stepped up in a big way — going 3-4 with three runs and an RBI and setting the tone for a blowout victory.
Puig joined Dodgers Insider David Vassegh after the game to discuss the offensive outburst and more. Listen to the full interview below.