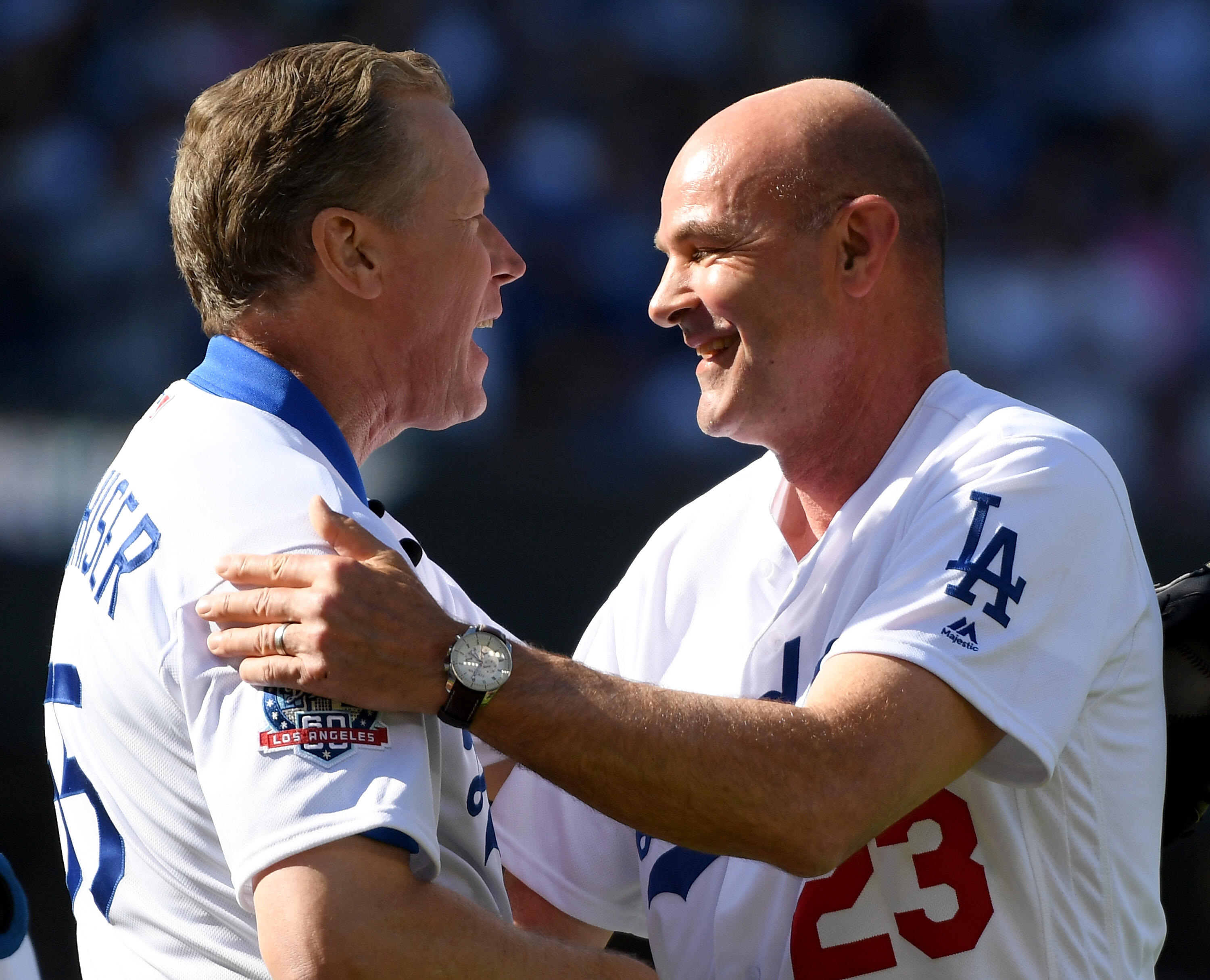 Dodgers fans erupted in cheers on Opening Day, as Kirk Gibson took the mound for the ceremonial first pitch.
Gibson was welcomed onto the field with a tribute video, hosted by legendary broadcaster Vin Scully and an array of famous Dodgers fans. The video featured a montage of highlights surrounding the Dodgers' 1988 World Series title run — in particular, Gibson's Game 1 walk-off home run that sent all of Los Angeles into a frenzy.
30 years later, Gibson is regarded as one of the most beloved Dodgers in franchise history, despite spending just three seasons with the team. Considering the vital role he played in bringing the Boys in Blue their most recent World Series title, it is easy to understand why.
Watch below, as Gibson throws out the Opening Day first pitch to fellow Dodgers icon Orel Hershiser.