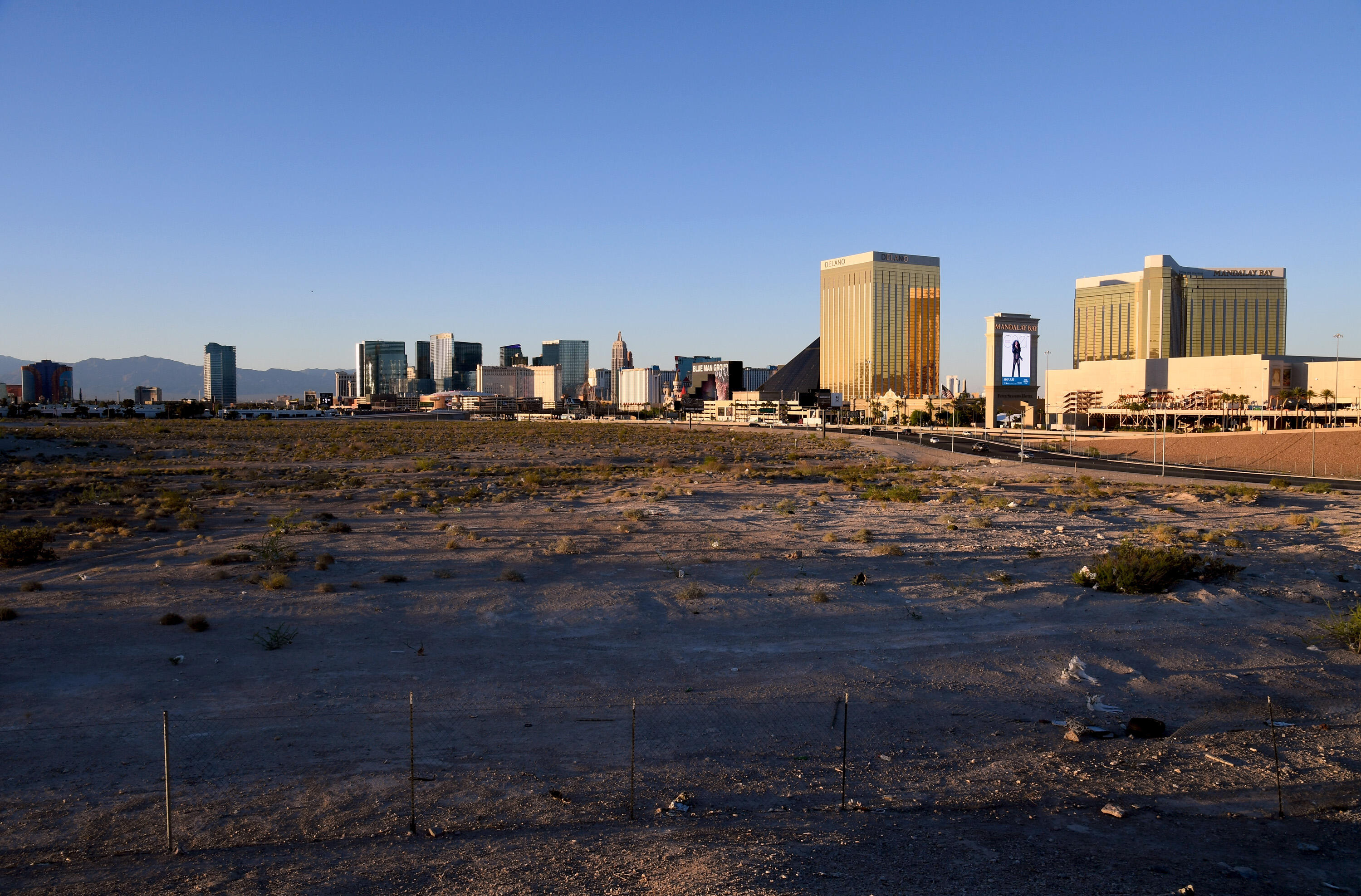 The final price tag has hit the register when it comes to the Raiders and their new stadium in Las Vegas that is currently under construction.
According to the Las Vegas Stadium Authority, the final cost of the new stadium for the Raiders in Las Vegas will cost $1.8 billion.
The Las Vegas Sun was the first to report the final cost of the stadium. $850 million is being provided by the Raiders with another $750 million from public funding. The NFL is kicking in $200 million as well.
A state senate bill will require the Raiders to spend the first $100 million on the project before public funds are contributed.
Below are some more details on the stadium cost, per the Las Vegas Sun:
The revised budgeted price — different from the previously used figure of $1.9 billion that accounted for the $100 million Henderson practice complex — comprises the Raiders' equity contribution of $850 million, public funding from Clark County hotel room taxes of $750 million and $200 million from the NFL's "G4" loan program, whose funds are said to come from the league's general pool of revenue.

Construction of the stadium makes up the biggest chunk of the stadium costs at $1.39 billion.
Thursday's meeting between the stadium builders and the Las Vegas Stadium Authority reportedly yielded finalized stadium documents for the upcoming NFL owners meeting, which will run from March 25-28. The authority is expected to ask the county to issue construction bonds for the stadium on March 28, with the Clark County Commission set to meet on April 3 to consider issuing the bonds.
The 65,000–seat domed stadium located near the Las Vegas Strip is set to be completed by Aug. 1, 2020.
The Raiders' move to Las Vegas was approved by NFL Owners in April 2017. They will continue to play their home games in Oakland at the Oakland–Alameda County Coliseum until relocating for the 2020 season.