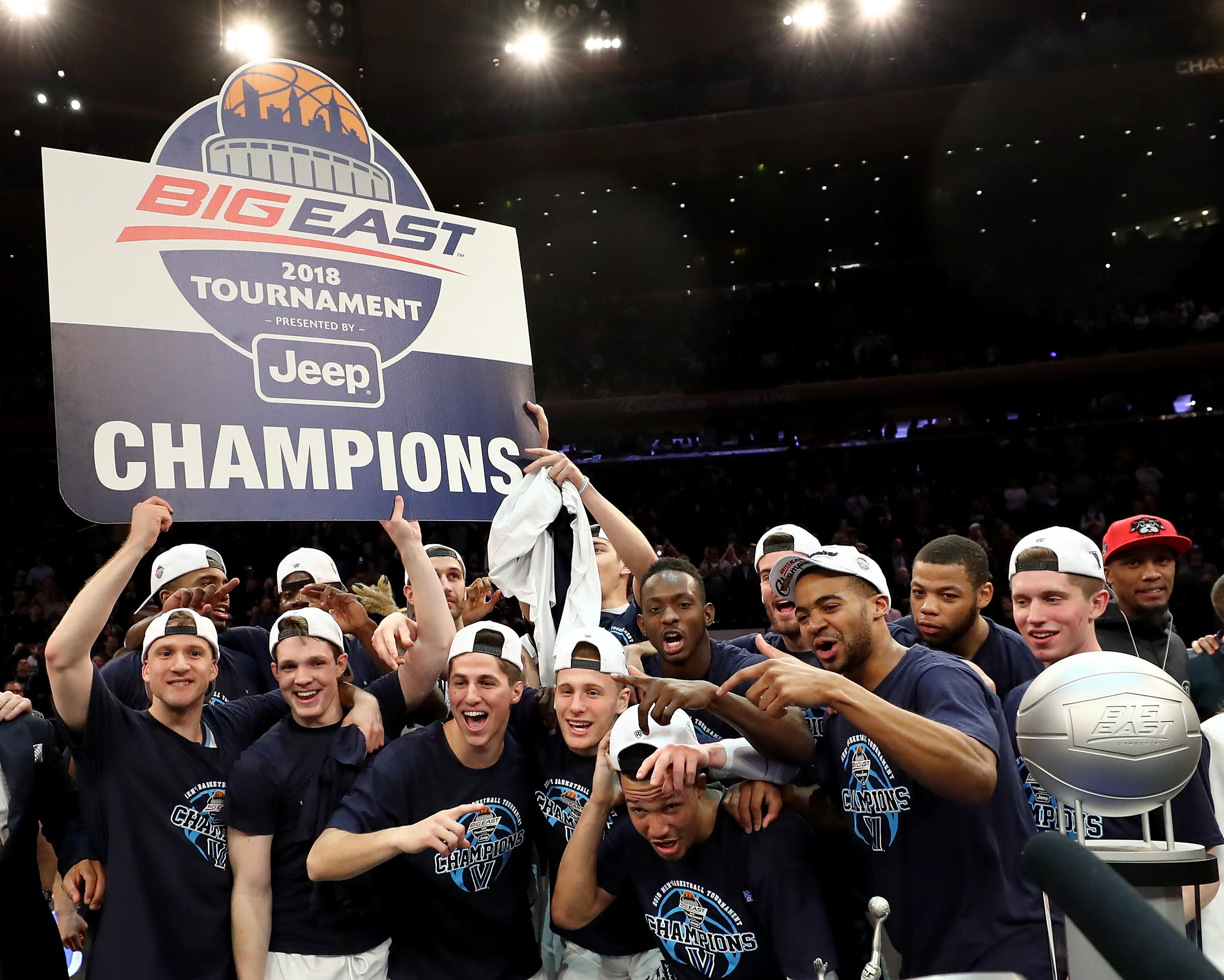 The Big East is the first conference to formally suggest a change a modification of the NBA's One-and-Done rule.
The conference released a series of recommendations to the Commission on College Basketball this week. Among the recommendations was and alteration to the NBA Draft rule, which currently requires players to wait one year after graduating high school to become eligible the draft.
The Big East suggests a "none or two" policy that would allow player to enter the draft directly out of high school, but would require those who go the college route to remain at the school for two seasons.
The exact details on the recommendation can be viewed below.
Per BigEast.com:
Modification of the NBA draft rule- The NCAA should urge the NBA and National Basketball Players Association to create a "none or two" draft eligibility rule to afford elite players greater flexibility to explore their professional options directly out of high school. Players electing to enroll in an NCAA institution would become eligible for the NBA draft following their second NCAA season.
The Big East released several other recommendations in addition to the suggested rule change. Among those include the following
New summer recruiting model
Modified apparel company relationships with universities
Regulated role for advisors and agents
Beefed up enforcement resources (or an independent enforcement agency modeled after USADA) and more significant penalties for egregious rule violations. The NCAA should also promote more aggressively the importance of ethical conduct as a core value.
Collaboration with USA Basketball, the sport's national governing body, to improve the organizational structure and standards for pre-collegiate, non-scholastic basketball.
Elite Player Unit within the NCAA to focus on the areas highlighted by the Commission's charge.
For the full report from the Big East, click here.