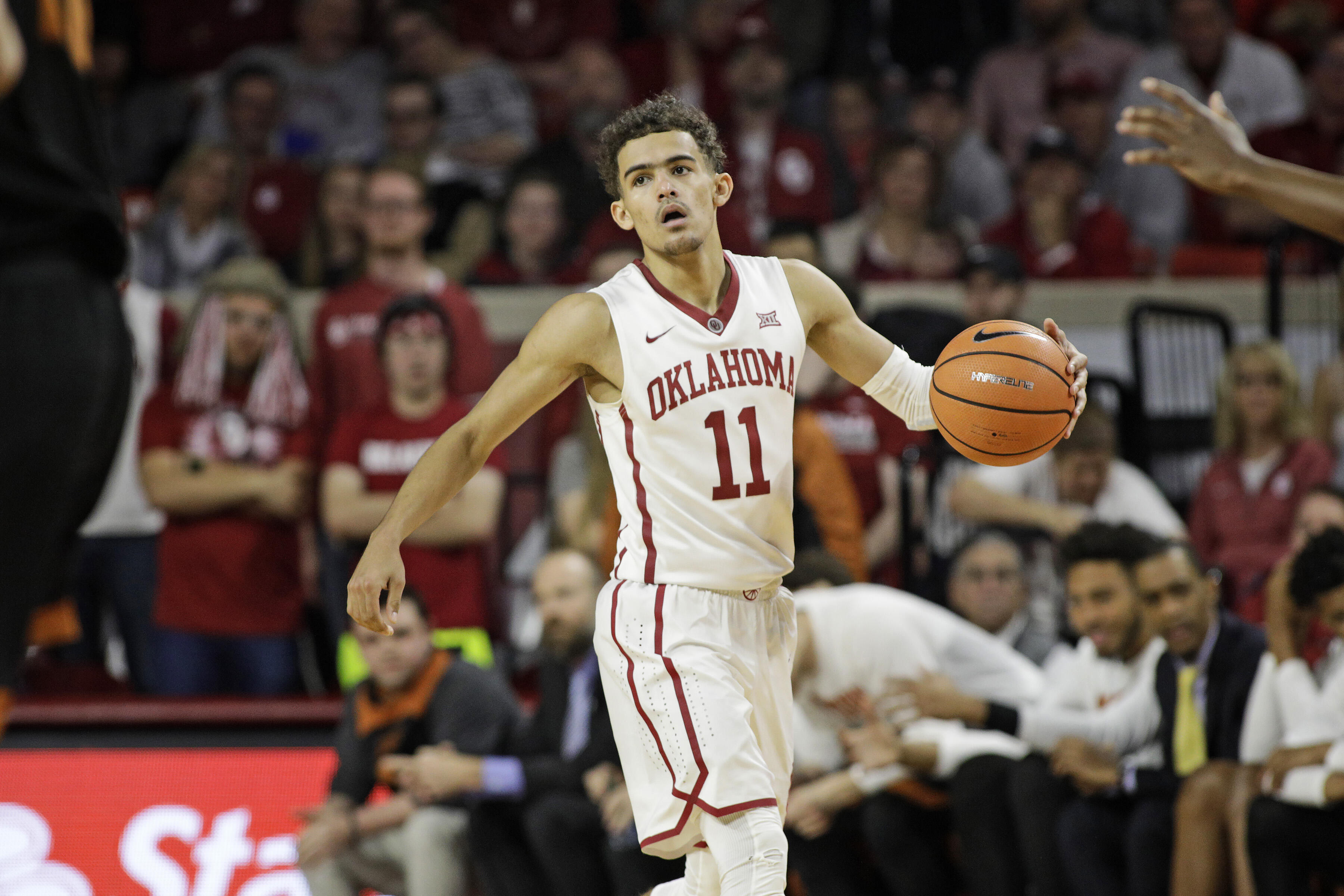 After just one season at the University of Oklahoma, dynamic scorer Trae Young is taking his talents to the NBA.
Young led the nation in scoring with 27.4 points per game throughout the regular season.
The 19-year-old made the announcement on Twitter today along with a picture of himself running into a tunnel. The caption read: "I will enter the June NBA Draft."
Some scouts believe Young is projected to be drafted in the lottery while others don't think his game will transition well in the NBA.
His first-team All American season with the Sooners had many drawing comparisons to NBA sharpshooter Stephen Curry. Are the comparisons fair?
Young struggled a bit during the second half of the season after defenses started doing more to combat his hot shooting.
Young and his family, including his father, Ray, will soon start meeting with prospective agents for representation. Young is expected to start training for the pre-draft process with a trainer in California.
Photo: Getty Images