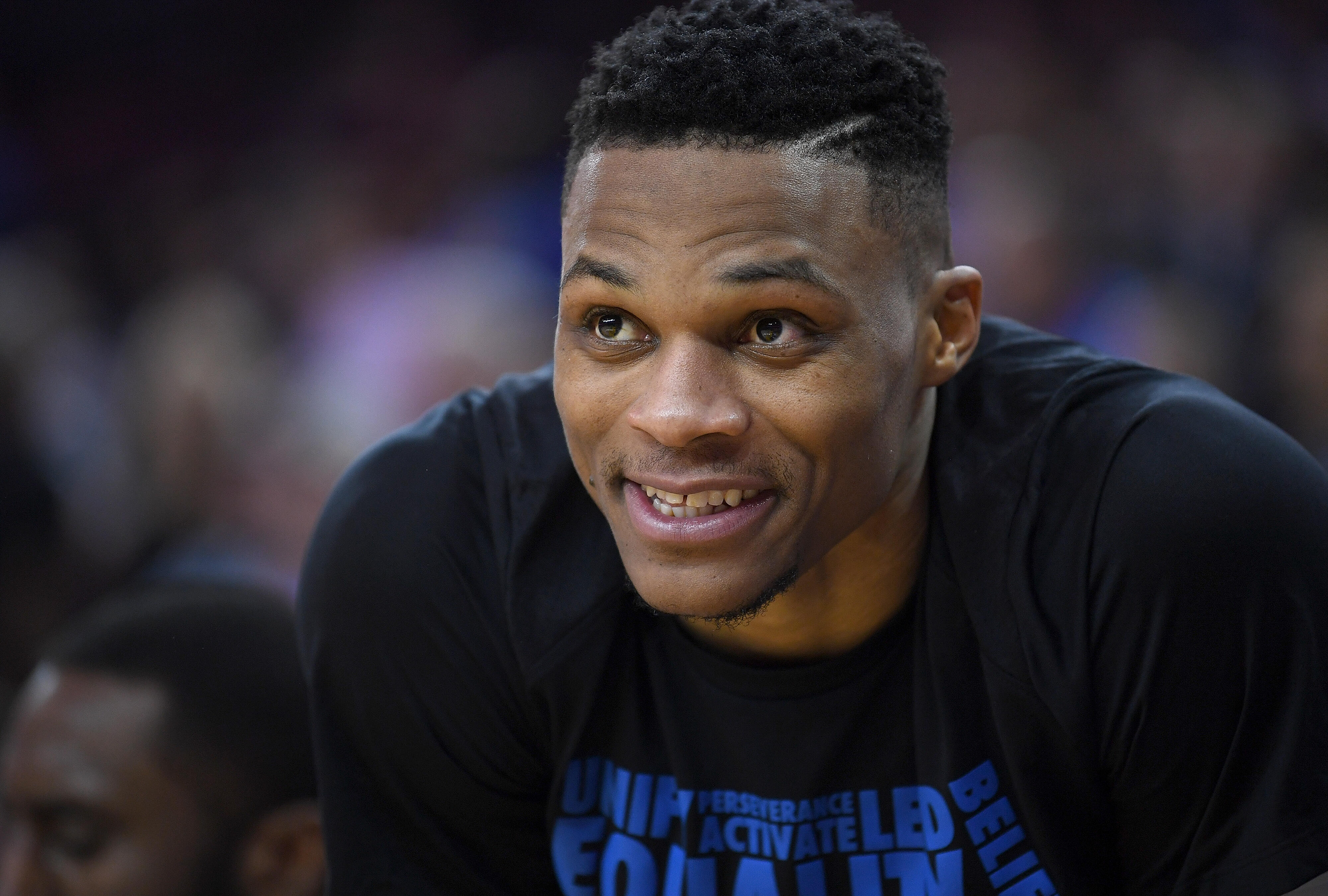 Oklahoma City point guard Russell Westbook is known for having fun off the court, especially with the press.
Westbrook is a powerhouse player and has helped the Thunder through a six game winning streak. So taunting the press seems to be his way of blowing off steam.
In his latest salvo, he called out a reporter for being late to Saturday's press conference, saying "I appreciate you showing up".
Photo: Getty Images