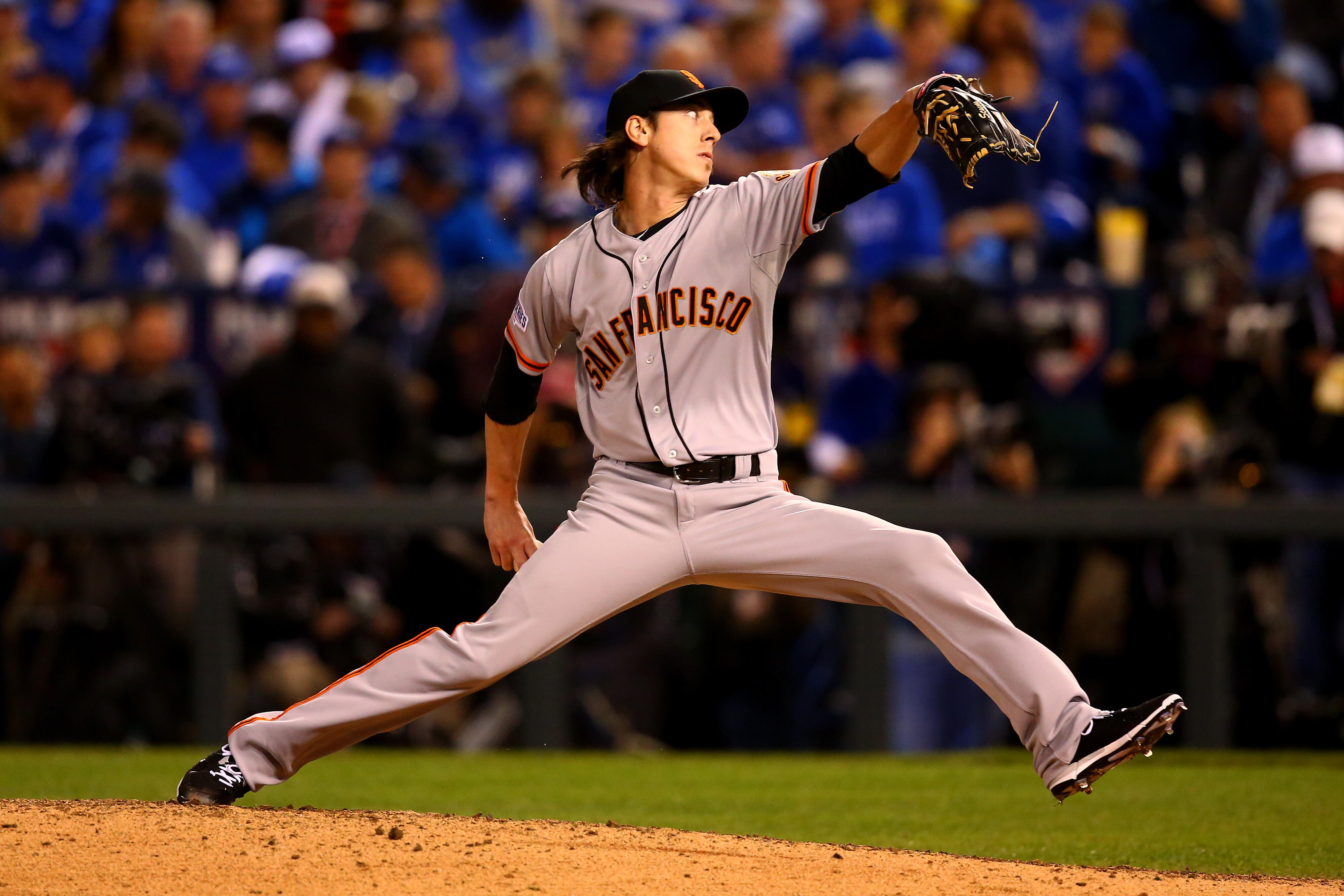 UPDATE: Tim Lincecum and the Texas Rangers have reportedly agreed to terms
According to a report from FanRag Sports' Jon Heyman, the Los Angeles Dodgers could be closing in on adding a former division rival and two-time Cy Young Award winner to their roster.
Heyman reports that the Dodgers are among the finalists to sign right-handed pitcher Tim Lincecum, who was named NL Cy Young with the San Francisco Giants in 2008 and 2009.
Per FanRag Sports:
Lincecum, who turns 34 in June, is currently weighing the two or three opportunities that are most appealing. The Dodgers are a top team in California, while there are likely more MLB openings on the Texas pitching staff.
Lincecum, 34, has not appeared in an MLB game since 2016, when he posted a 9.16 ERA with the Angels.
Dodgers manager Dave Roberts had little to say about the report on Tuesday morning.