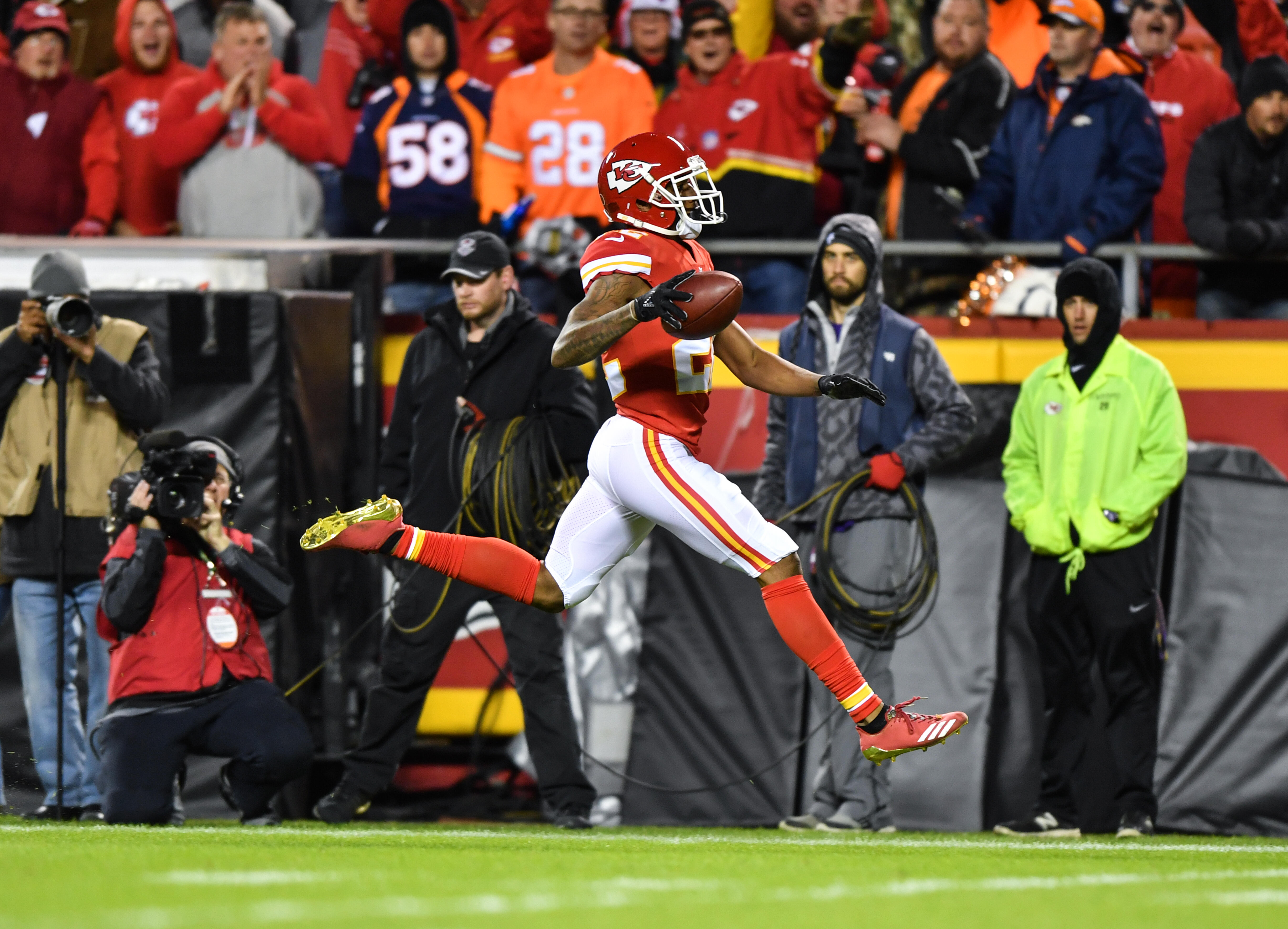 The Los Angeles Rams will bolster an already dangerous defense with the addition of Pro Bowl cornerback Marcus Peters from the Kansas City Chiefs.
News of the trade broke last week, and on Monday, more details on the deal surfaced.
While the trade cannot become official until the league year begins in March, it has been reported that the Rams will send the Chiefs a pair of draft picks — a 2018 fourth-rounder and a 2019 second-rounder — in exchange for Peters and a 2018 sixth-round pick.
Peters, 25, has 19 interceptions in three NFL seasons. The two-time Pro Bowler was the Rookie of the Year in 2015, a performance he followed up with first team All-Pro honors in 2016.