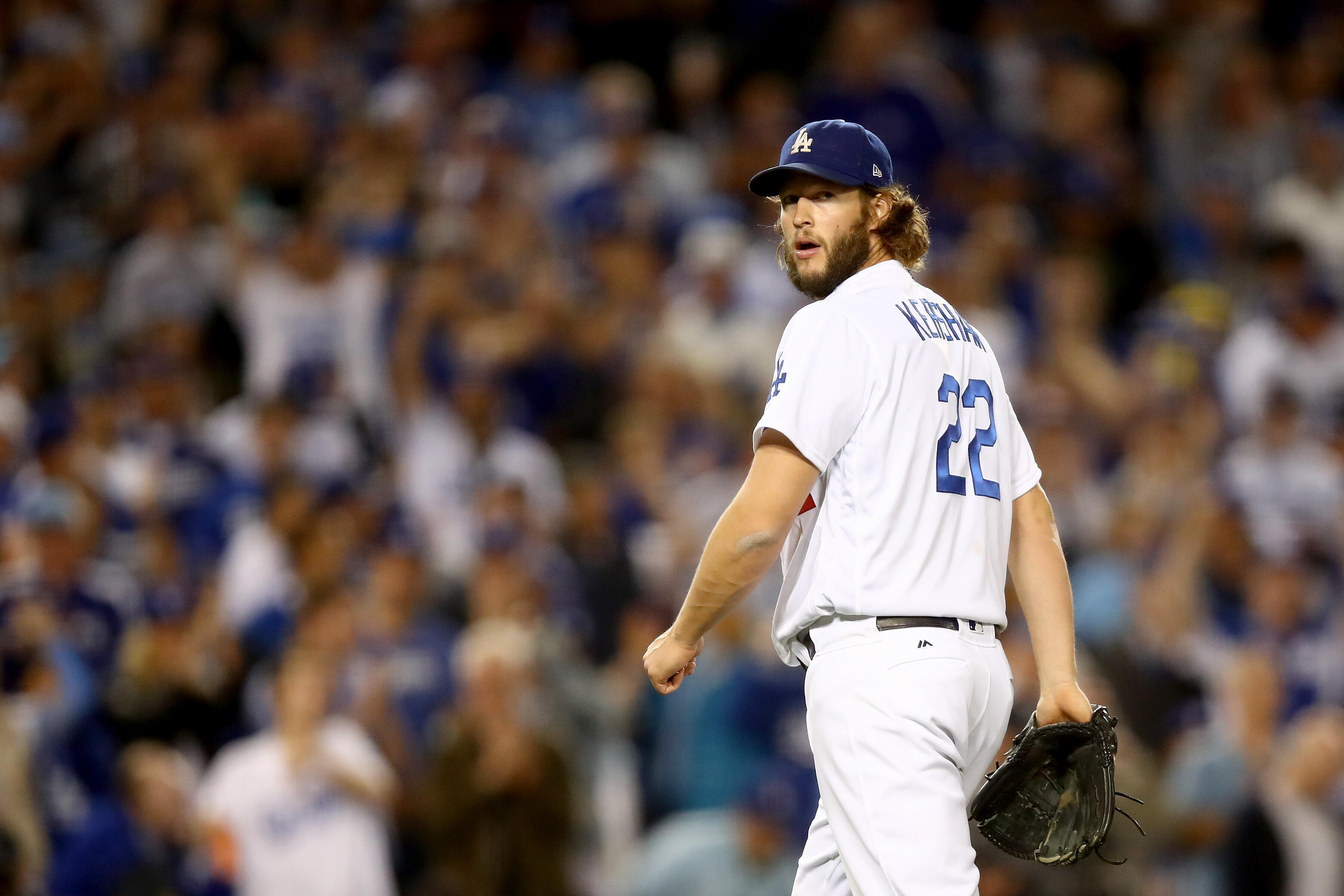 With Spring Training games just around the corner, Sports Illustrated has unveiled its list of the Top 100 players in the game.
Six Dodgers were recognized. That said, fans of the Boys in Blue may not be entirely pleased with the rankings.
Clayton Kershaw was left outside the top-five, with Angels outfielder Mike Trout holding the top spot. The Dodgers ace came in at No. 7, second among pitchers to Max Scherzer of the Washington Nationals, who was listed at No. 4.
Below is the full list of Dodgers to make the list, alongside their ranking:
7) SP Clayton Kershaw
17) SS Corey Seager
21) 3B Justin Turner
40) 1B Cody Bellinger
62) CP Kenley Jansen
64) OF Chris Taylor