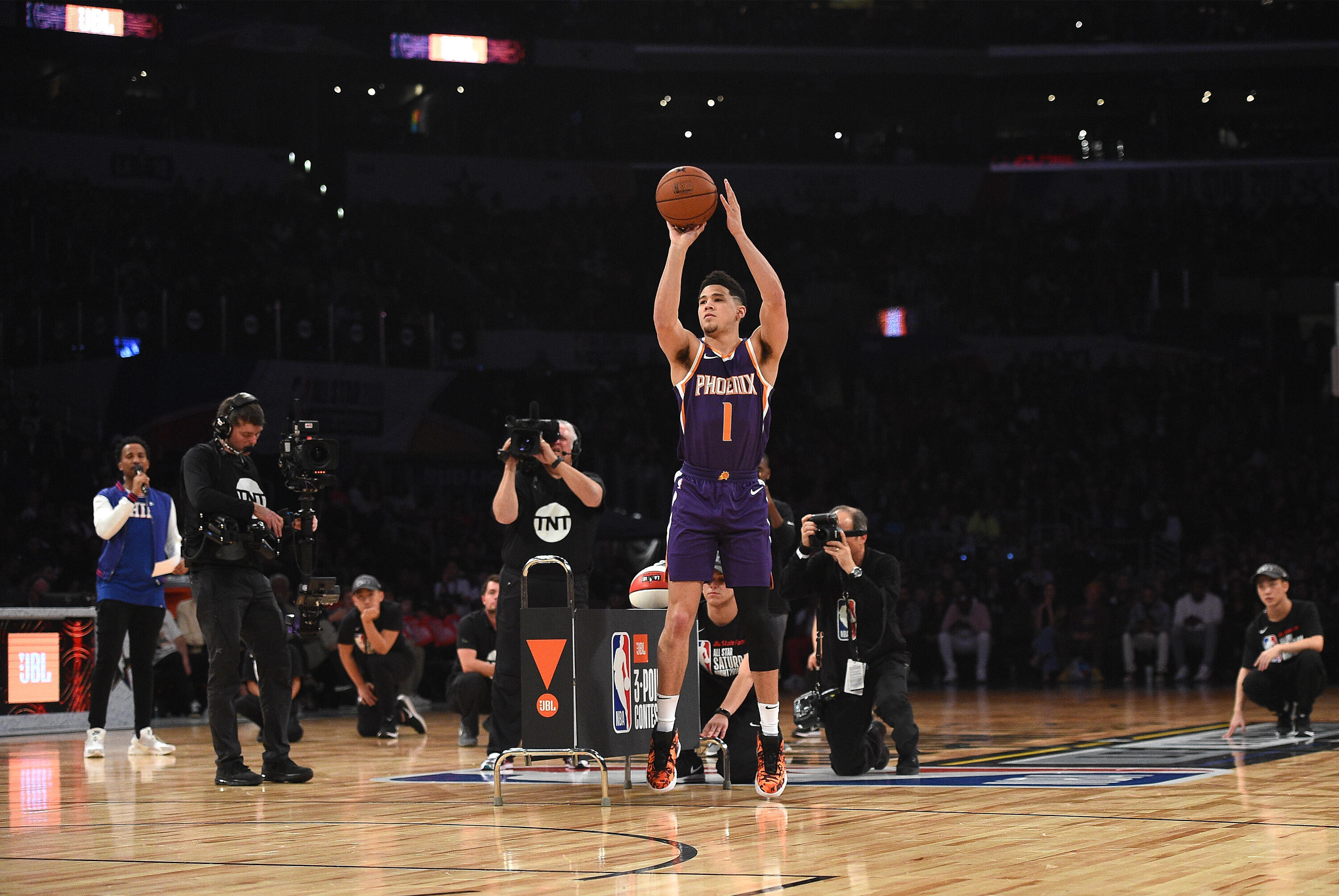 As NBA All-Star Saturday Night entered full swing, Phoenix Suns guard Devin Booker delivered a historic performance that will send the Staples Center crowd home satisfied.
Booker, one of the NBA's most promising young shooters, showcased his bright future with a record-setting final round to win the 2018 Three-Point Contest.
Booker poured in a respectable 19 points in the first round, advancing him to the finals where he would face Clippers forward Tobias Harris and 2016 three-point champion Klay Thompson of the Golden State Warriors.
In the finals, Booker didn't give the competition a chance. The 21-year-old tallied a record-setting 28 points to clinch the trophy.