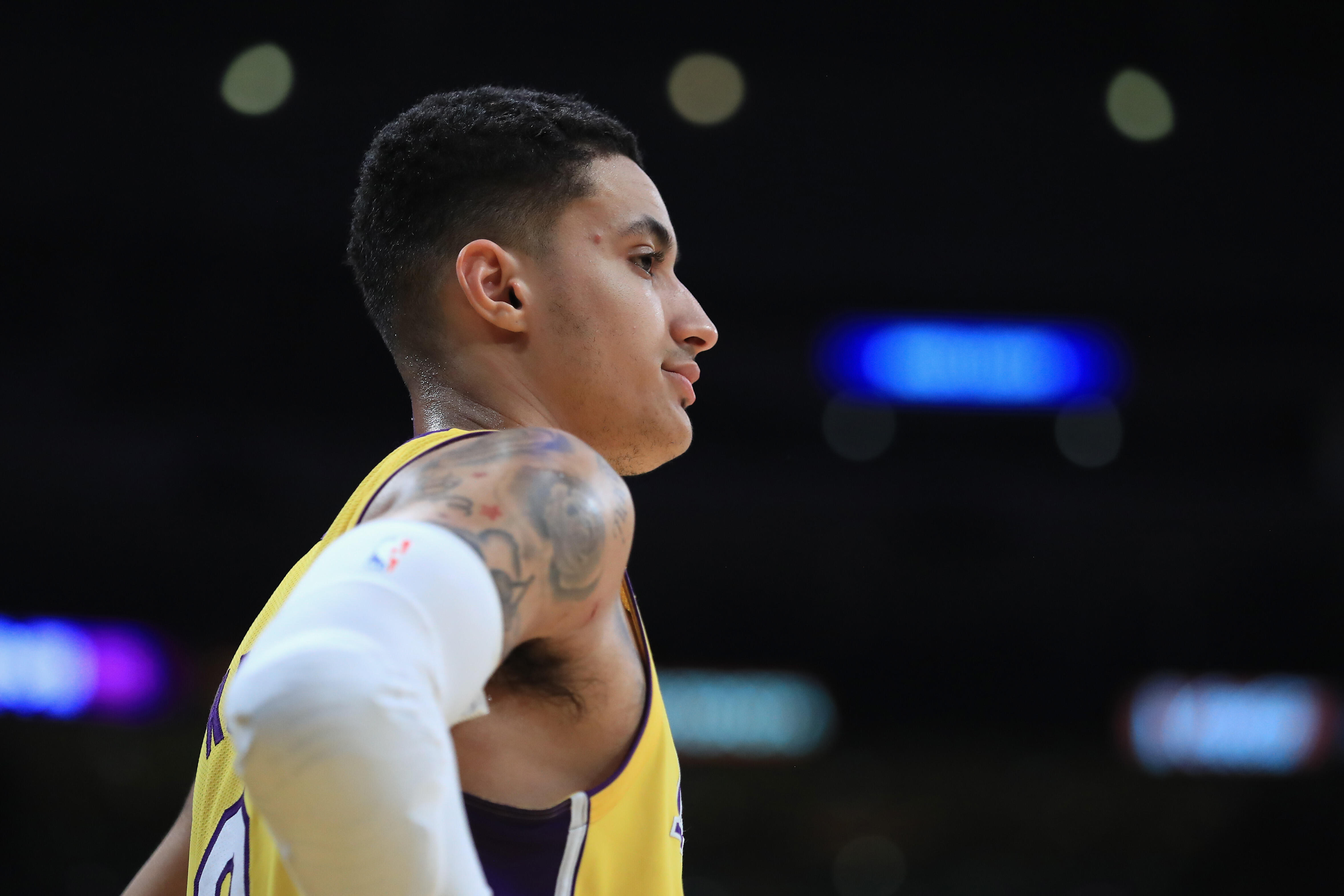 Los Angeles Lakers forward Kyle Kuzma has taken the city by storm during his rookie campaign.
Now, he takes the national stage at NBA All-Star Weekend.
Kuzma is set to represent the Lakers at the Rising Stars Challenge, alongside teammate Brandon Ingram. Before the festivities got underway, Kuzma spoke to the media at NBA All-Star Media Day.
Watch below for the full media session, which was broadcasted by the NBA on Periscope.