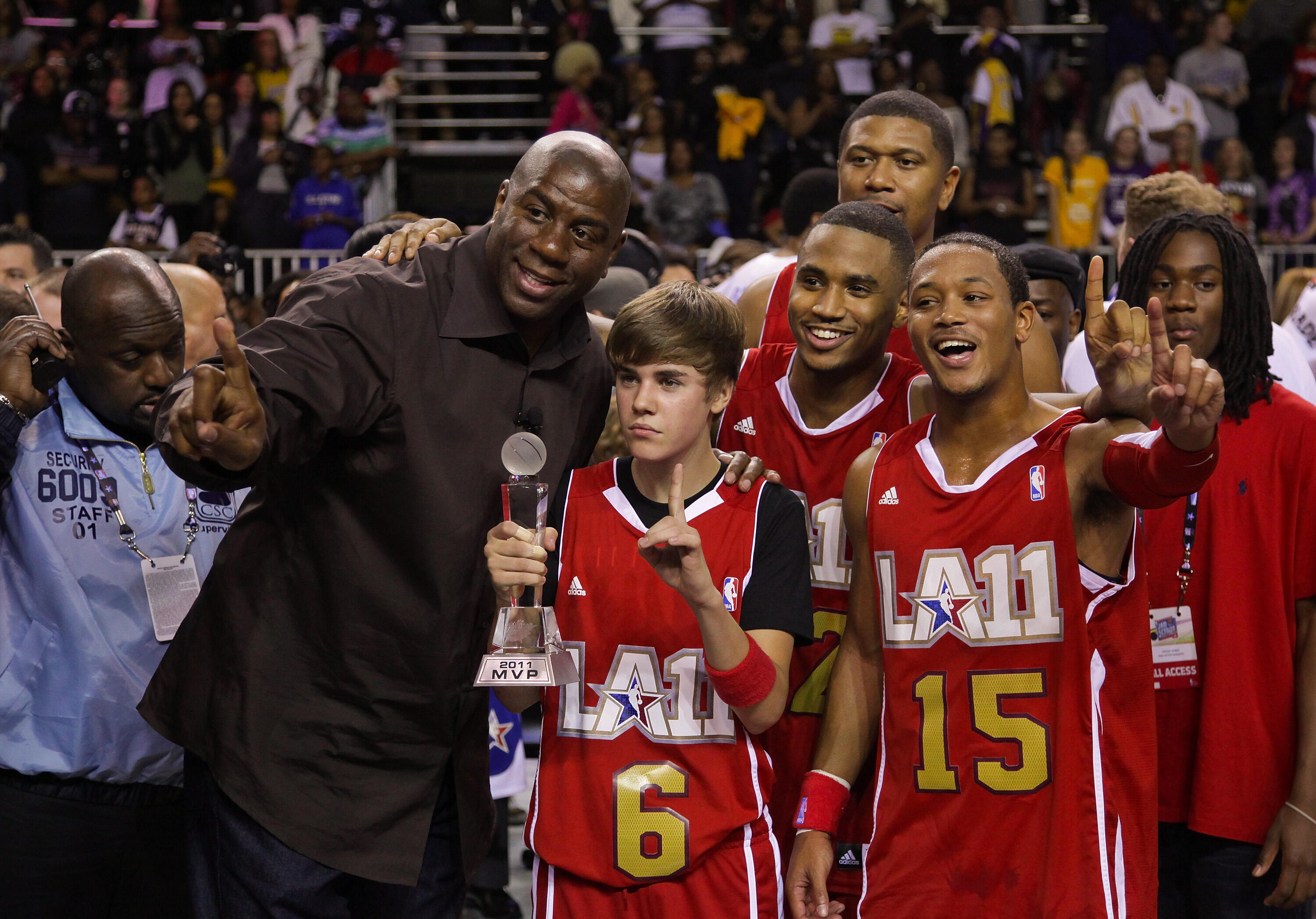 Celebrities and former All-Stars will take the court at Staples Center this Friday, as NBA All-Star Weekend kicks off in Los Angeles.
The NBA Celebrity All-Star Game will pit Team Clippers against Team Lakers.
Justin Bieber, the 2011 game MVP, has committed to play. Other stars include Quavo from Migos, Nick Cannon, Jamie Foxx, golfer Bubba Watson, and Anthony Anderson.
Recent NBA stars, like Paul Pierce, Nate Robinson and Tracy McGrady, are also suiting up.
Check out the full rosters below.
The event begins at 4PM on Friday night.