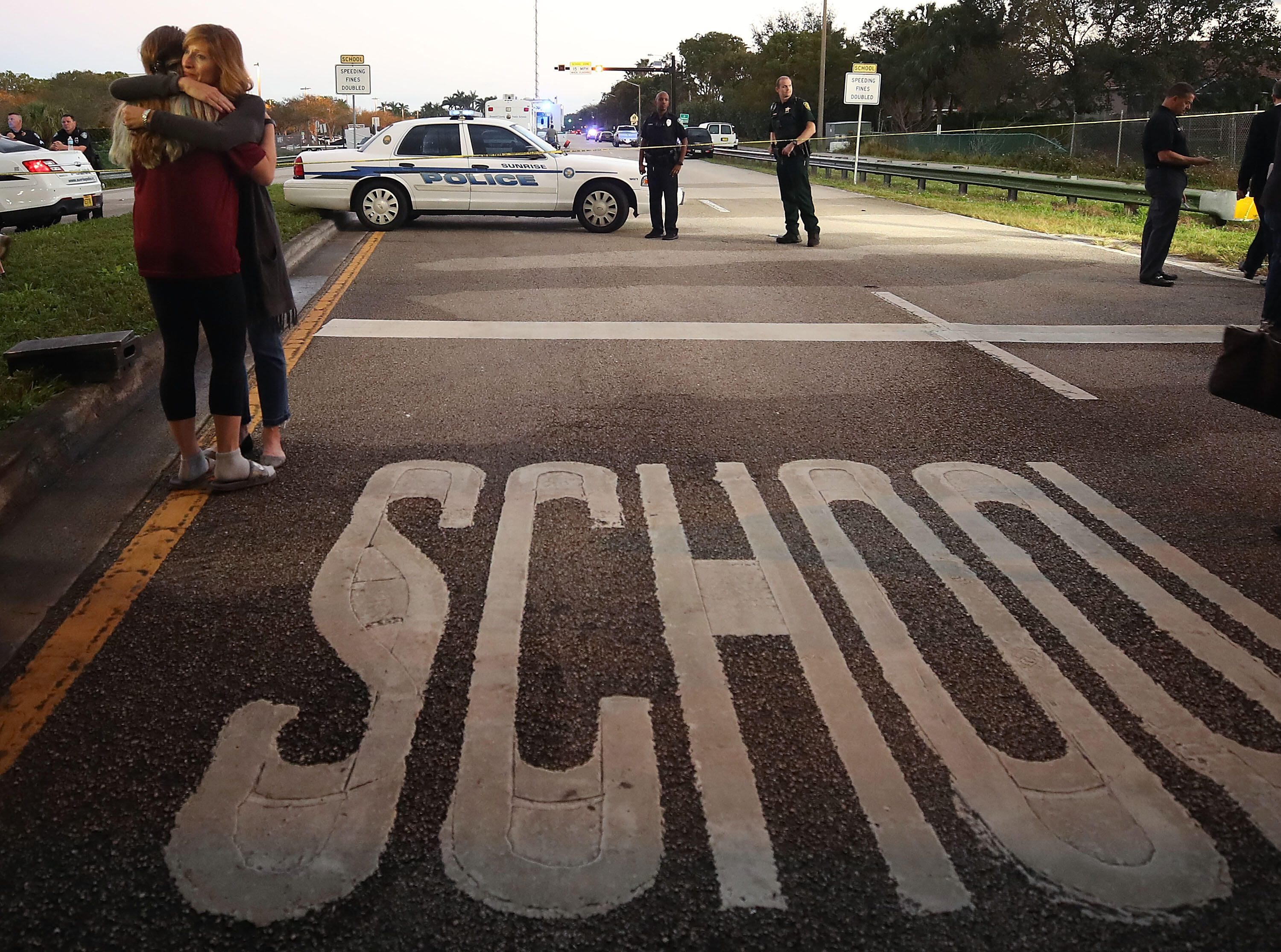 Aaron Feis threw himself in harms way on Wednesday to protect students during the horrific shooting at Stoneman Douglas High School.
The heroic football coach was identified as the first death in an attack that has claimed 17 lives.
Feis jumped in front of terrified students, shielding them from gunfire and preventing them from becoming casualties in the tragedy. By all accounts, he was beloved by the school community.
Per the Miami Herald:
"All my kids thought the world of him," Douglas head football coach Willis May said. "All the graduates that played for us and even the students, man. They'd go on and on about how good he was to them and how he always had a smile for everybody. It's sad.

"God takes good people, but that's the one's he needs. He got a good one in Feis."
In addition to serving as an assistant football coach, Feis served as a security guard and was a graduate of the school.