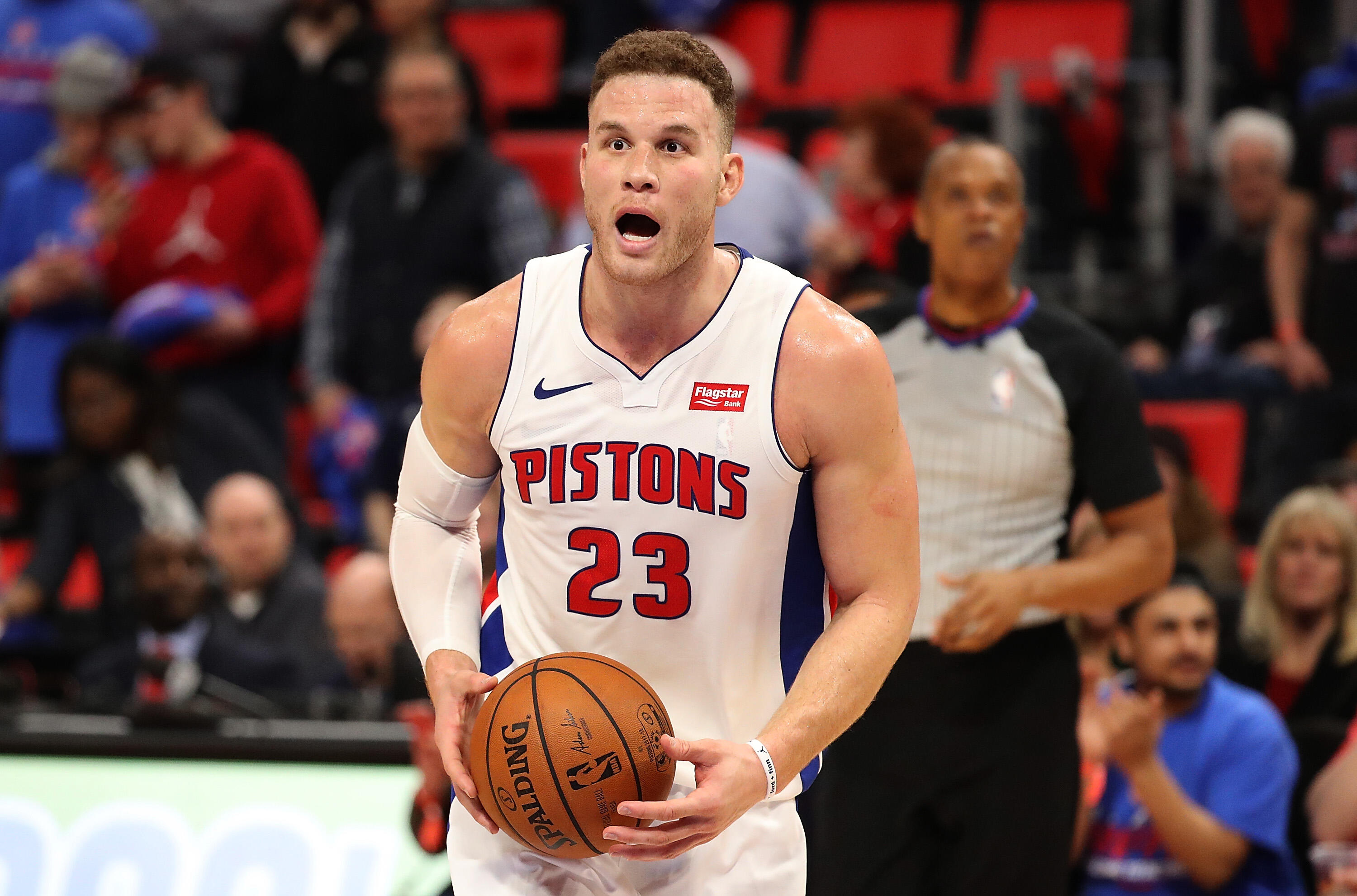 Former Clippers and current Pistons forward Blake Griffin is being sued for palimony by Brynn Cameron, his ex-fiance and the mother of his two children.
According to the lawsuit, Griffin demanded that Cameron sign a pre-nup a month before their wedding in July 2017. After Cameron declined, Griffin allegedly called off the wedding and 'immediately embarked on a high-profile affair' with Kendall Jenner.
The suit also claims that Cameron left her career behind 'at Griffin's insistence' and that she and their children are 'homeless and cash-strapped.' Griffin has remained silent on the matter so far.
Cameron, a former USC basketball star, also has a child with Heisman Trophy winner Matt Leinart, who she met during their time at the school.