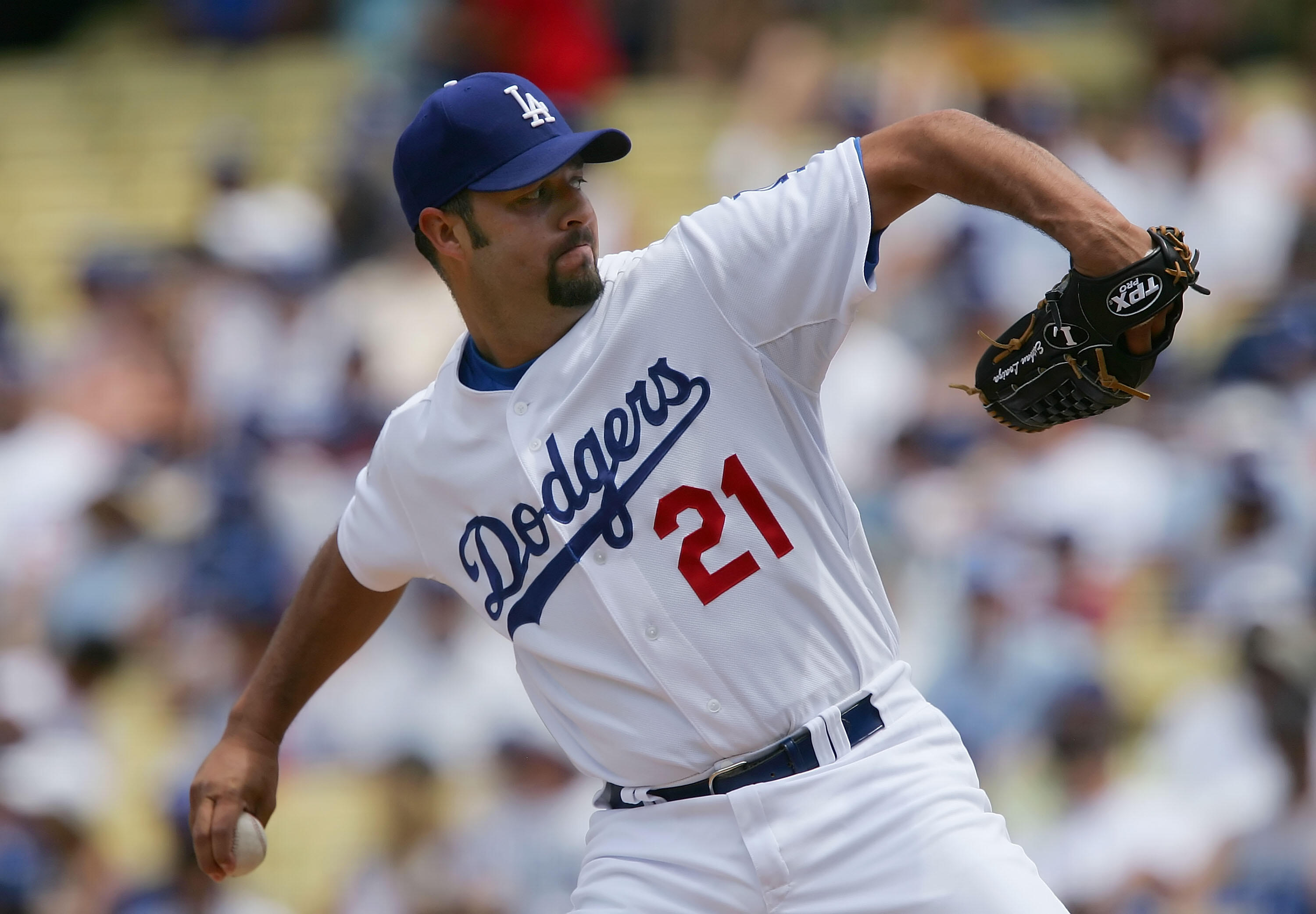 A former Dodger was arrested this week in San Diego County, and is facing felony drug charges.
Esteban Loaiza, the second-winningest pitcher from Mexico in MLB history, has been arrested for possessing more than 20 kilograms of heroin or cocaine. He is set to be in court on Wednesday.
Loaiza pitched with the Dodgers in 2007 and 2008, posting a 2-6 record with a 6.94 ERA. Overall, he was 126-114 during the course of his 14-year career.
This incident is not Loaiza's first brush with the law. In 2006, he was arrested after being caught driving 120 mph and failing a sobriety test.