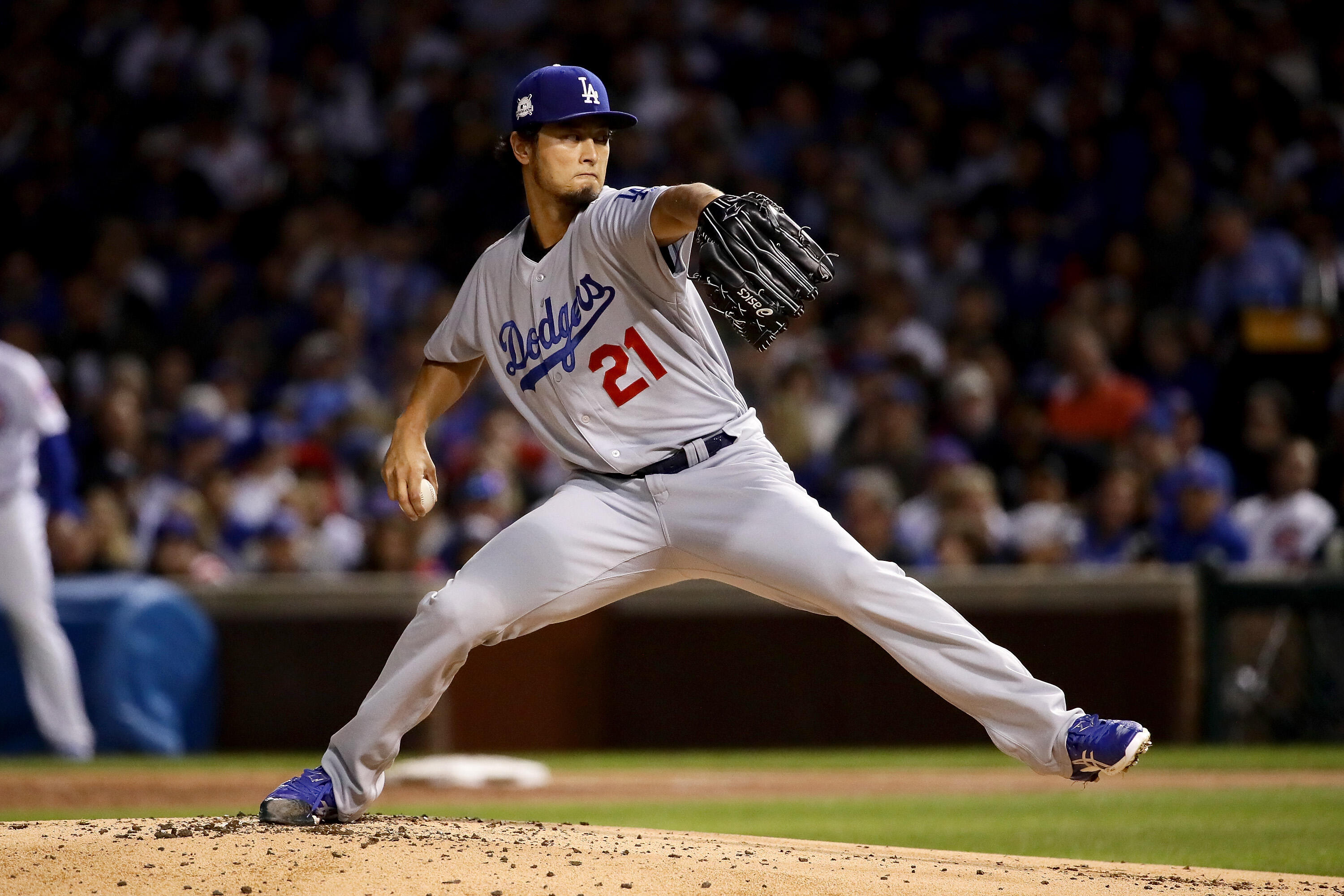 Yu Darvish is heading to one of the Dodgers' top National League competitors.
The right-handed pitcher and former Dodger has agreed to a six-year, $126 million deal with the Chicago Cubs. Through incentives, he could make up to $150 million over the course of the contract.
Darvish went 4-3 while posting a 3.44 ERA after being acquired by the Dodgers midway through last season.
The 31-year-old struggled tremendously in the World Series, but was a major asset earlier in the postseason, picking up wins over the Diamondbacks and Cubs in the NLDS and NLCS.