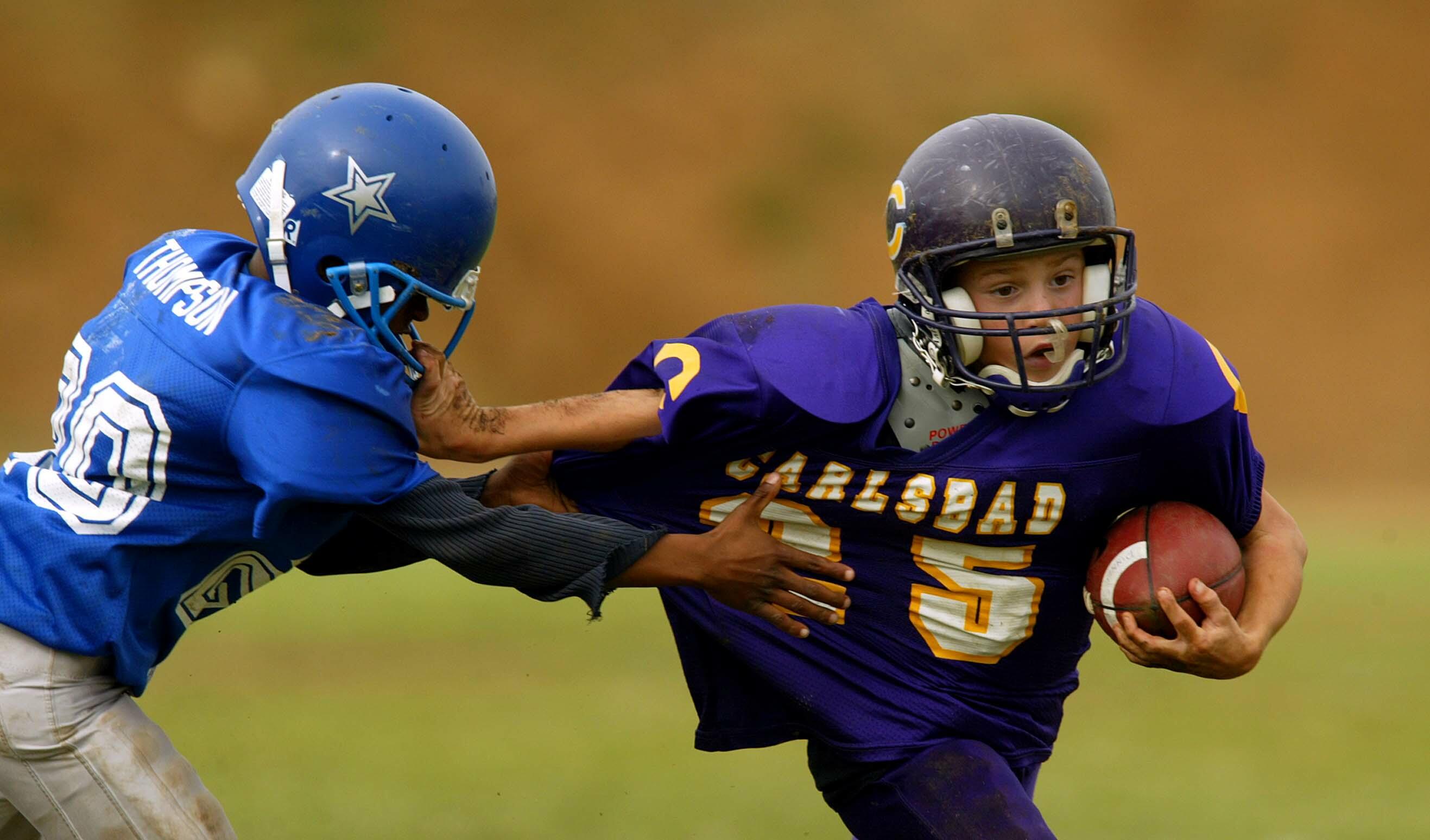 Lawmakers in California have proposed a bill that would prohibit minors from playing organized tackle football before they're freshmen in high school.
The "Safe Youth Football Act" is legislation being proposed by Democrats Kevin McCarty and Lorena Gonzalez Fletcher, who cite the advice of medical professionals in support of their efforts.
Per the Los Angeles Times:
The lawmakers said they were following advice of medical professionals who believe limiting tackle football would help prevent young athletes from sustaining long-term brain damage caused by repetitive tackling, hitting and blocking.

"The science is clear: head injuries sustained at a young age can harm kids for the rest of their lives," Gonzalez Fletcher said in a statement. "Developing skills through flag football before high school is sound public policy from a health and safety standpoint."
Last August, the California Interscholastic Federation released findings that showed a 3.12 percent drop in high school football participation year-over-year and a 10 percent dip over the last 10 years.