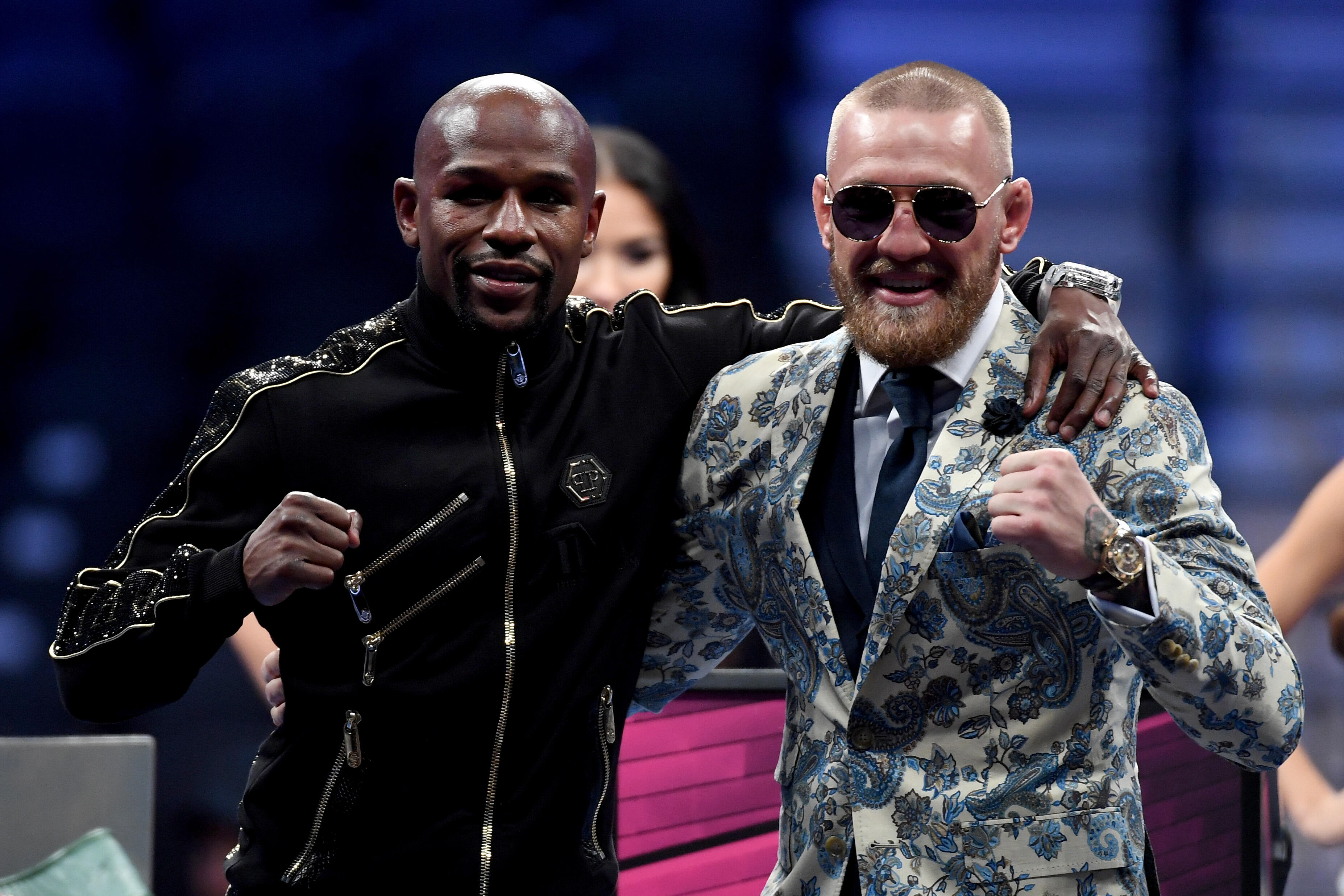 It appears that we may be moving closer to a Floyd Mayweather Jr.-Conor McGregor rematch, although this time, the stage will move from the boxing ring to the Octagon.
Mayweather beat McGregor in the ring last August, a fight event that was met with unprecedented hype. The rematch is expected to bring in somewhere in the neighborhood of $500 million — and potentially more.
talkSPORT's Jim White says the duo are now looking at locking horns again inside McGregor's octagon domain.

White said: "My soundings are that there are a lot of talks going on in the background, there are a lot of talks around people with Mayweather.

"There are a lot of talks about him potentially having an MMA fight with McGregor.

"McGregor had no chance in a boxing match with Mayweather.

"People will tune in to see Mayweather get stopped by Conor McGregor and it won't affect his boxing record.

"I think it's going to happen and I think it will be a three, four, five hundred million dollar fight again."
The buildup to last fall's bout was filled with theatrics on both sides, stirring constant media attention before a record-setting fight. It even featured a four-day media tour with stops in Los Angeles, Toronto, New York City and London.
How much would you pay to watch this rematch?