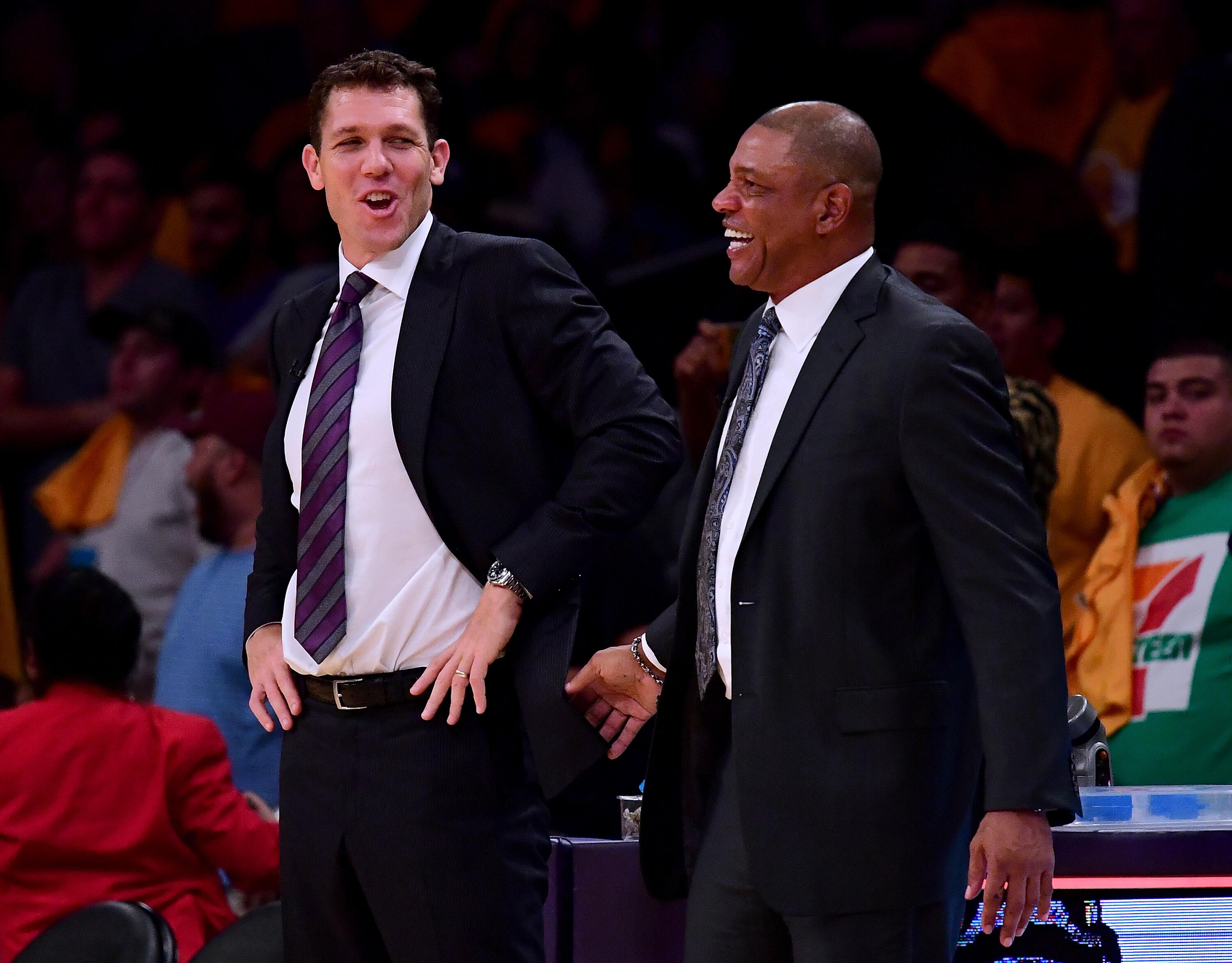 Forbes has unveiled its updated NBA valuations this week, with both of Los Angeles' professional basketball franchises ranking among the league's most valuable.
The Lakers and Clippers both cracked the top-10, but neither topped the list. The Lakers were listed at $3.3 billion, good for the No. 2 spot. The Clippers found themselves at No. 8 with a $2.15 billion value.
At $3.6 billion, the New York Knicks were most valuable, which leaves a combined eight straight missed playoff appearances for the two teams atop the list.
Every team in the NBA was valued above $1 billion.