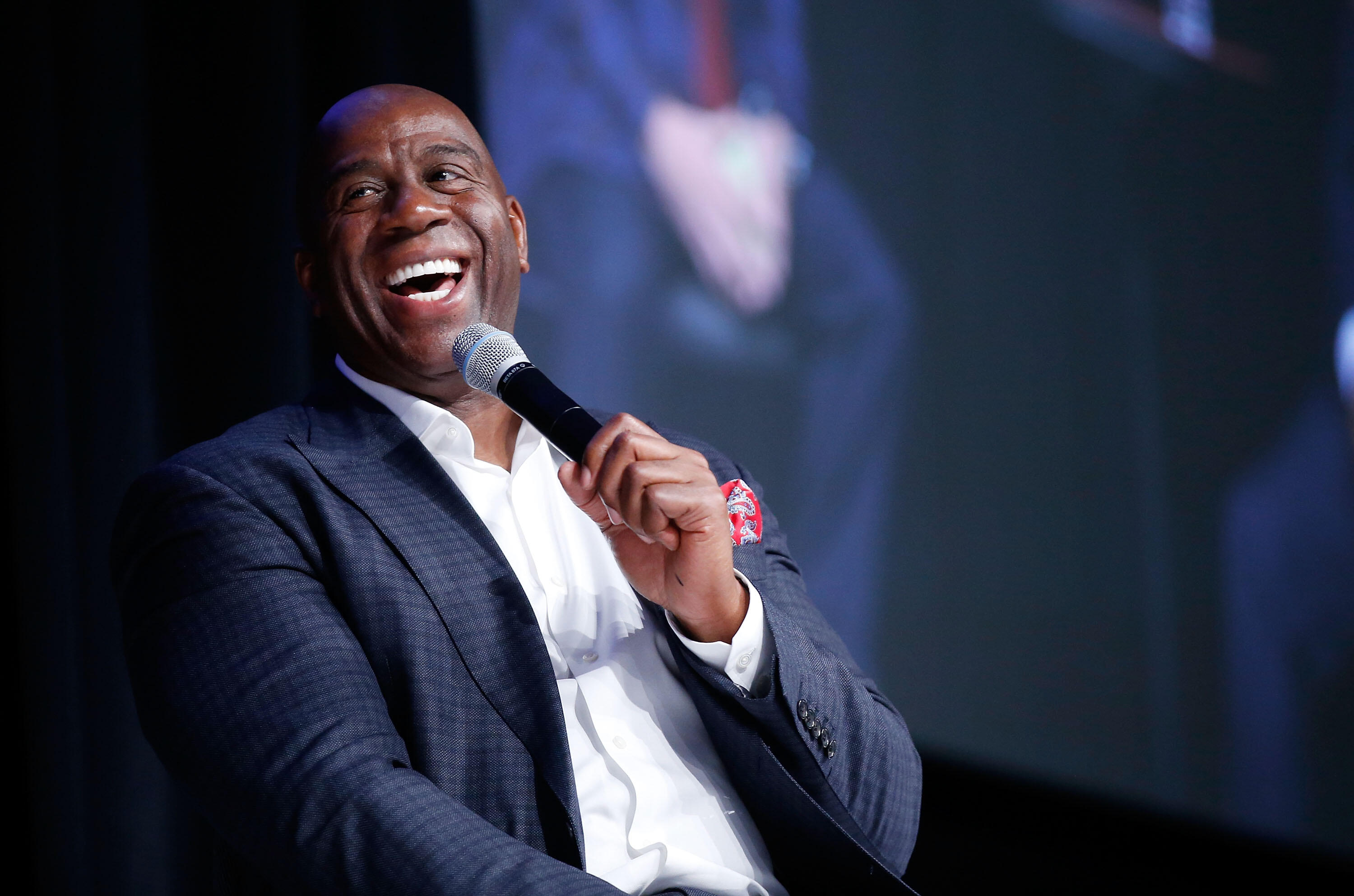 "This is a message of fairness."
Ryan Hollins filled in for Fred Roggin on Tuesday, alongside Rodney Peete. The show started with a discussion on the Lakers' latest tampering fine.
While Magic Johnson's actions that spurred the fine seem harmless — praise toward Bucks star Giannis Antetokounmpo — Hollins believes the penalty stems from his previous tampering of Paul George.
Was the NBA sending a message?
Listen below.