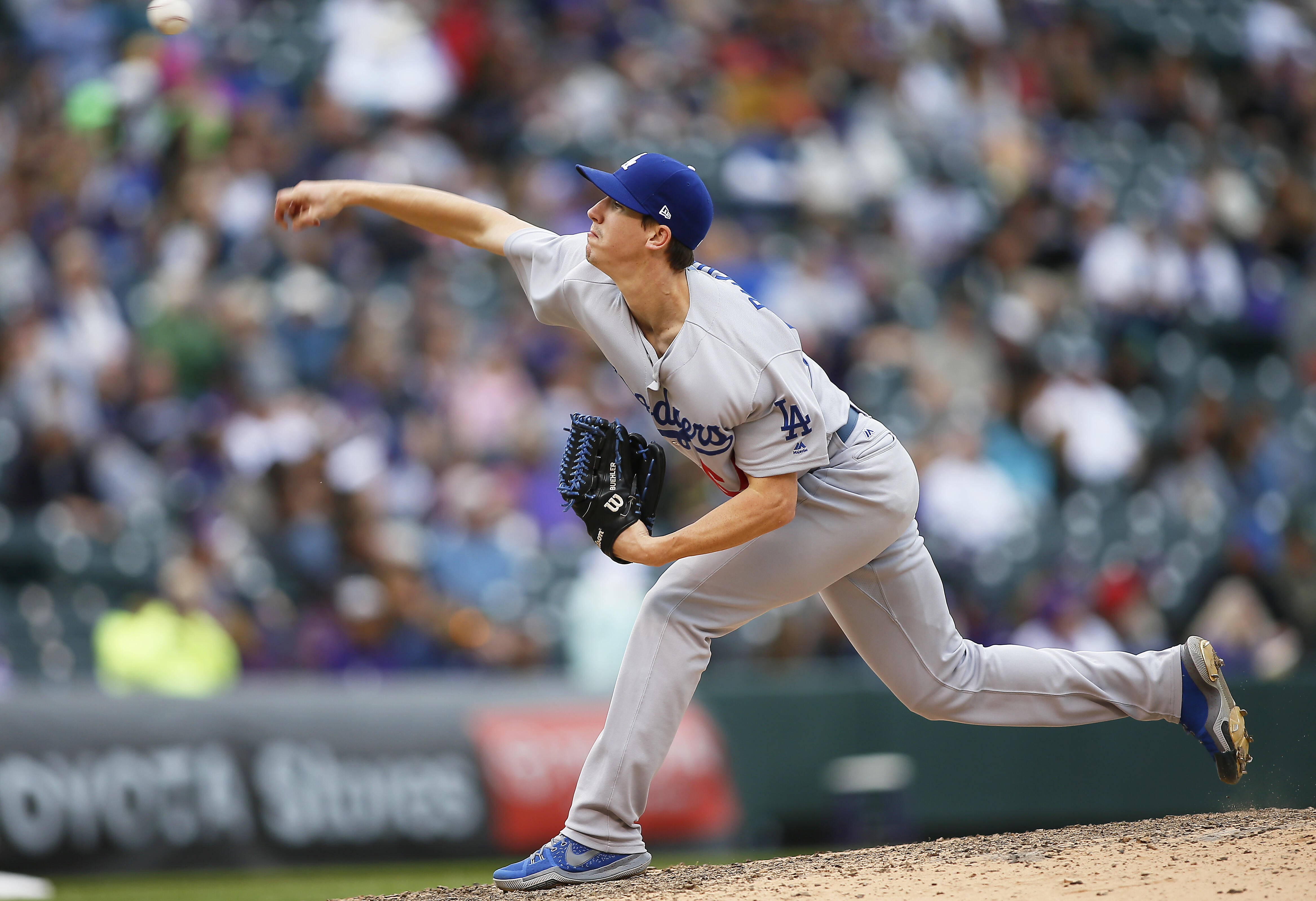 Dodgers fans were reminded of their team's remarkably bright future on Monday, as Baseball Prospectus released its Top 101 prospect list for 2018.
The list featured seven Dodgers, including four right-handed pitchers — Walker Buehler, Yadier Alvarez, Dustin May and Mitchell White. Outfielders Alex Verdugo and Yusniel Diaz made the list, as well as catcher Keibert Ruiz.
Buehler and Verdugo each cracked the Top 25, ranking 21st and 25th, respectively.
Check out each player's ranking below:
RHP Walker Buehler (21)
OF Alex Verdugo (25)
RHP Yadier Alvarez (41)
C Keibert Ruiz (54)
RHP Dustin May (69)
OF Yusniel Diaz (73)
RHP Mitchell White (86)