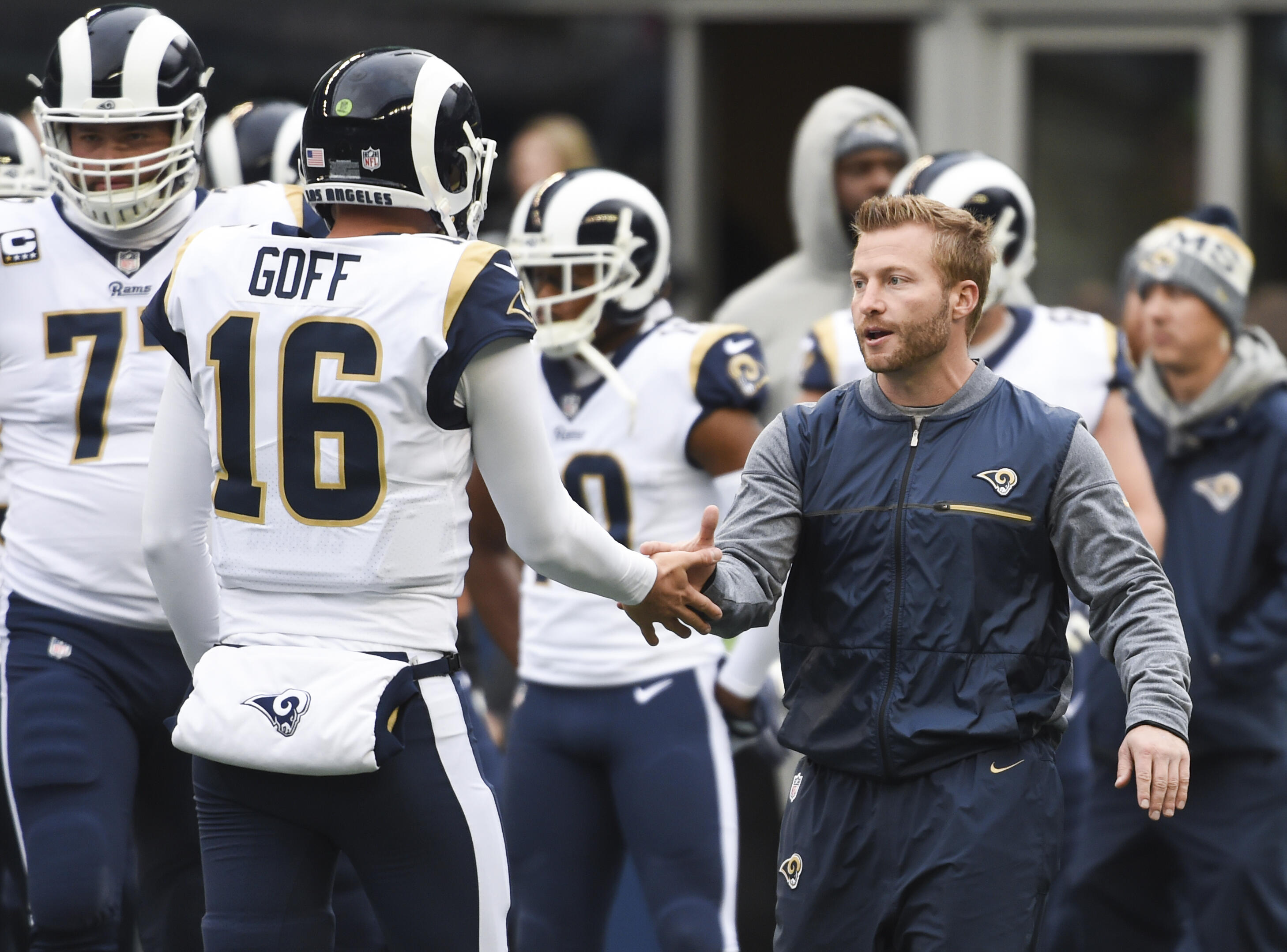 A bright future for the Los Angeles Rams was reflected in some way-too-early betting odds unveiled on Monday.
Bet DSI released two-year lookahead odds for Super Bowl 54, and only this year's champion, the Philadelphia Eagles, were listed as higher favorites than the Rams.
With a rising star in QB Jared Goff, an MVP-caliber running back in Todd Gurley, a dominant defense and 2017 Coach of the Year Sean McVay, it is no secret why.
Photo: Getty Images