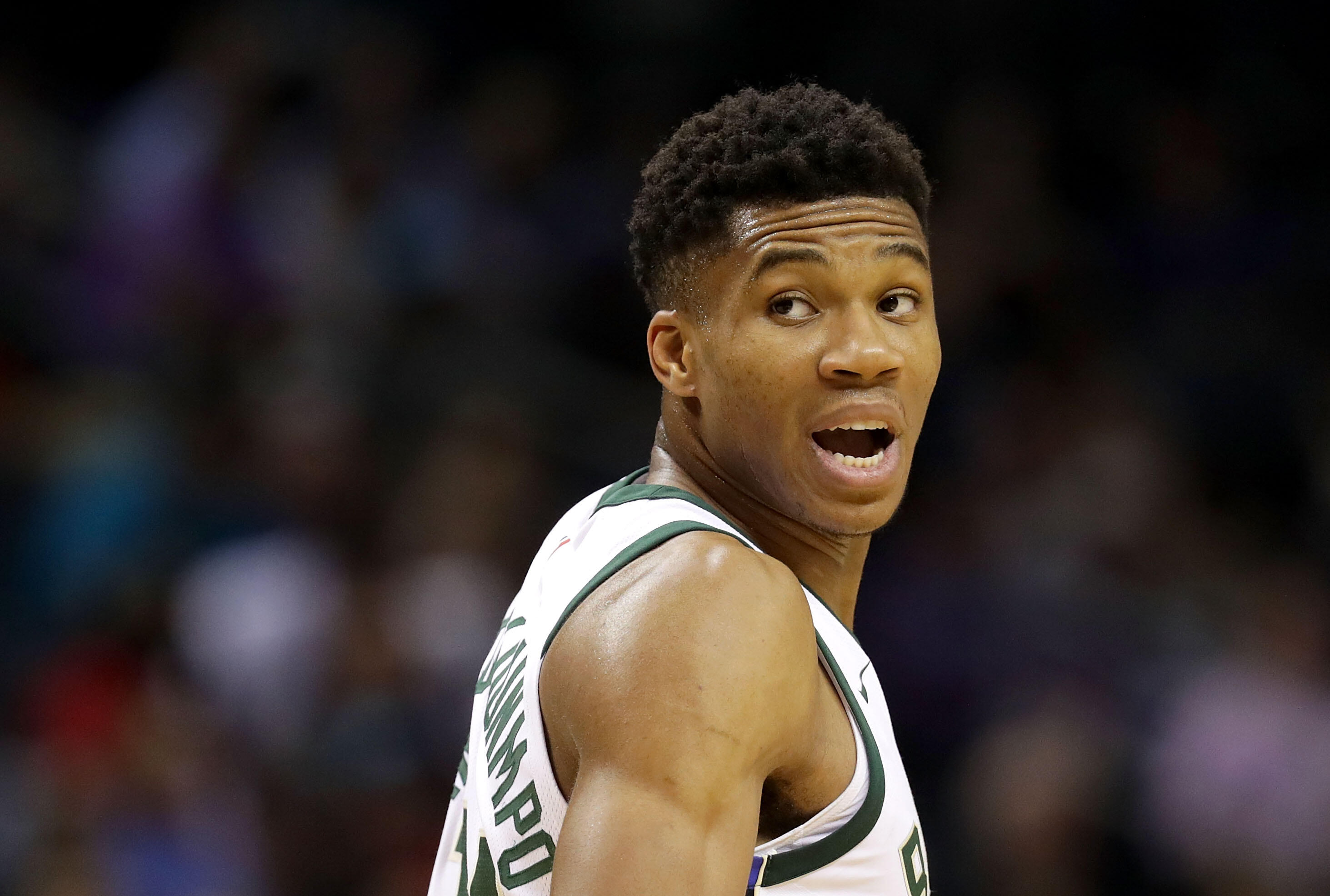 Whether in Milwaukee or on the road, Bucks star Giannis Antetokounmpo never fails to draw an abundance of attention.
Such was the case on Sunday in New York, as The Greek Freak greeted the fans following a 109-94 win over the Brooklyn Nets. While signing autographs and taking photos, Antetokounmpo also delivered a hilarious moment involving one young fan's wardrobe decision.
Upon spotting a fan rocking a Big Baller Brand hoodie, Antetokounmpo decided to give away the own sweatshirt on his back to cover up the "BBB" logo (around the 3-minute mark).
We now await LaVar Ball's response.