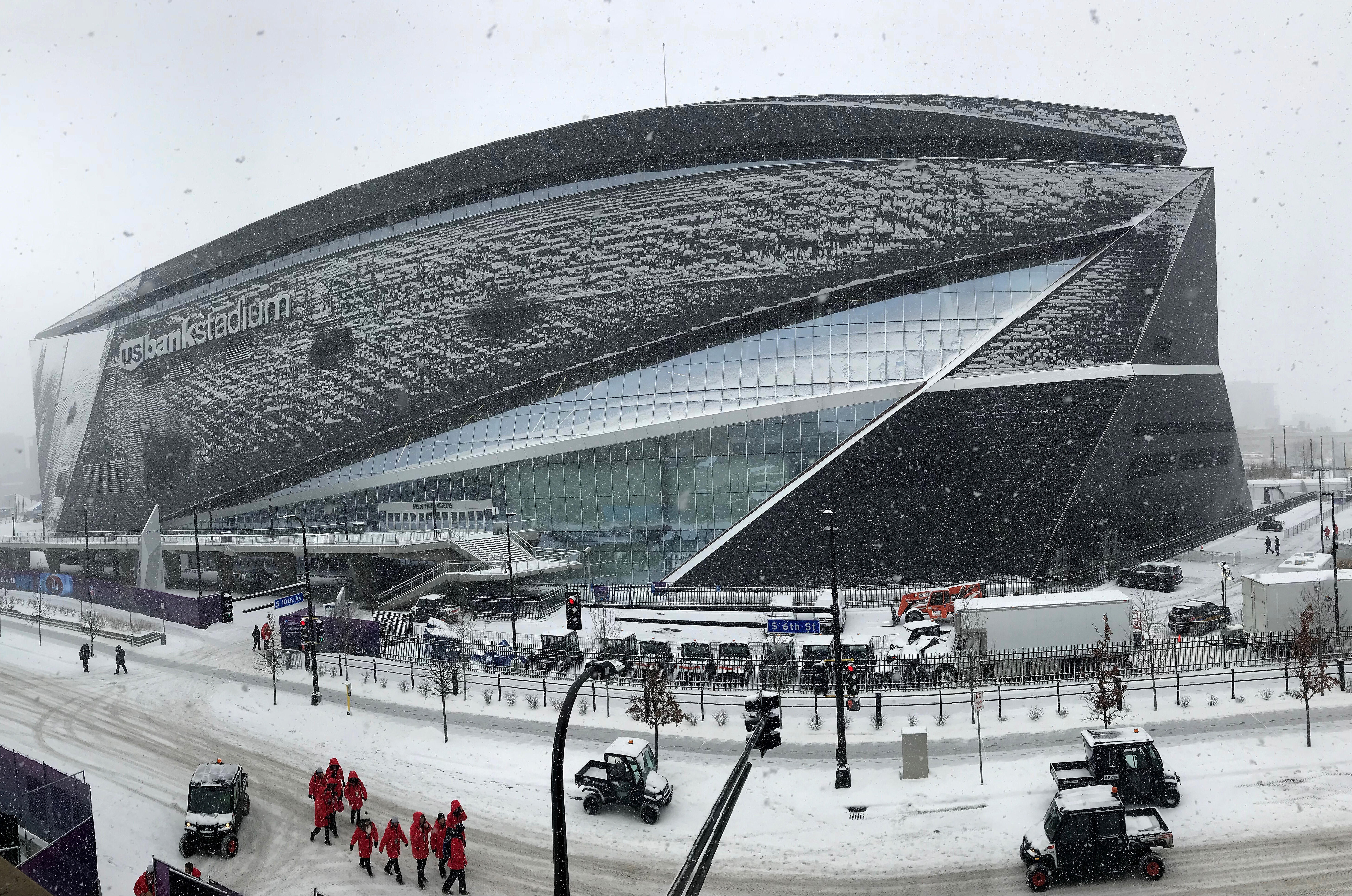 Before the first snap is played on Sunday, Super Bowl LII already appears set to make history.
It has been a frigid week in Minneapolis, and the Big Game will be no exception. With wind chills projected to range from -20 to -30 degrees, this year is expected to mark the coldest Super Bowl ever.
The coldest Super Bowl to date was played in Detroit between the 49ers and Bengals in 1982, with a low of 5 degrees. Just hours before kickoff, temperatures in Minneapolis had dipped below freezing, with little expectation of warming up before kickoff.
The enclosed US Bank Stadium will shield players and spectators from the freezing cold. There could be concerns, however, as fans wait in line to enter the stadium.
A weather advisory has been sent out stating that frostbite could occur in as little as 30 minutes due to the dangerously low temperatures.