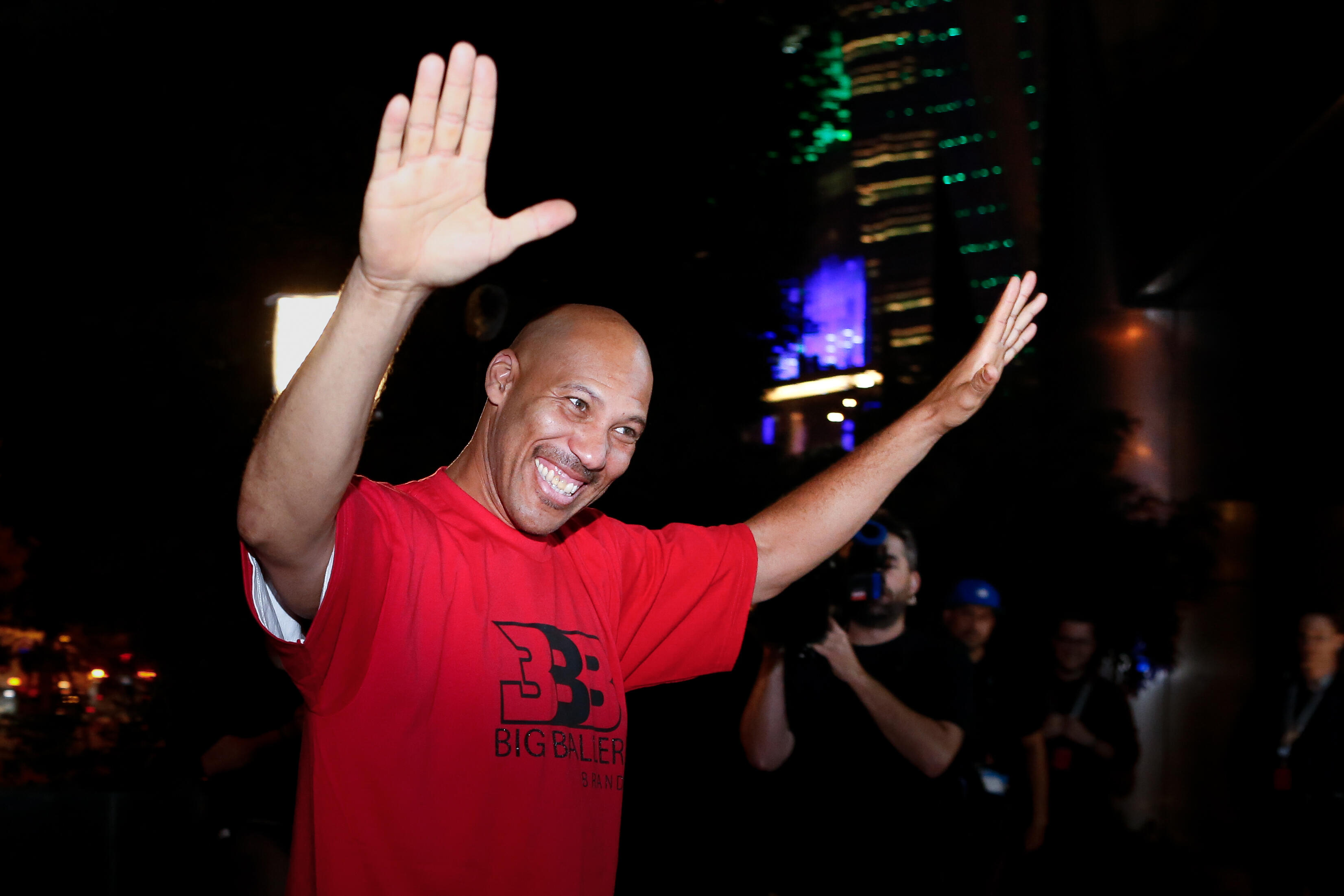 LaVar Ball has made a bold step forward toward launching his start-up basketball league.
According to multiple reports, Big Baller Brand has begun reaching out to top high school recruits about joining the Junior Basketball Association.
LaVar announced the plans for his new league earlier this year, shortly after pulling his son LiAngelo out of UCLA.
The Ball Family patriarch is currently in Lithuania with LiAngelo and his youngest son LaMelo, who are playing for Vytautas. LaVar has even taken the sidelines to coach in Big Baller Brand contests.