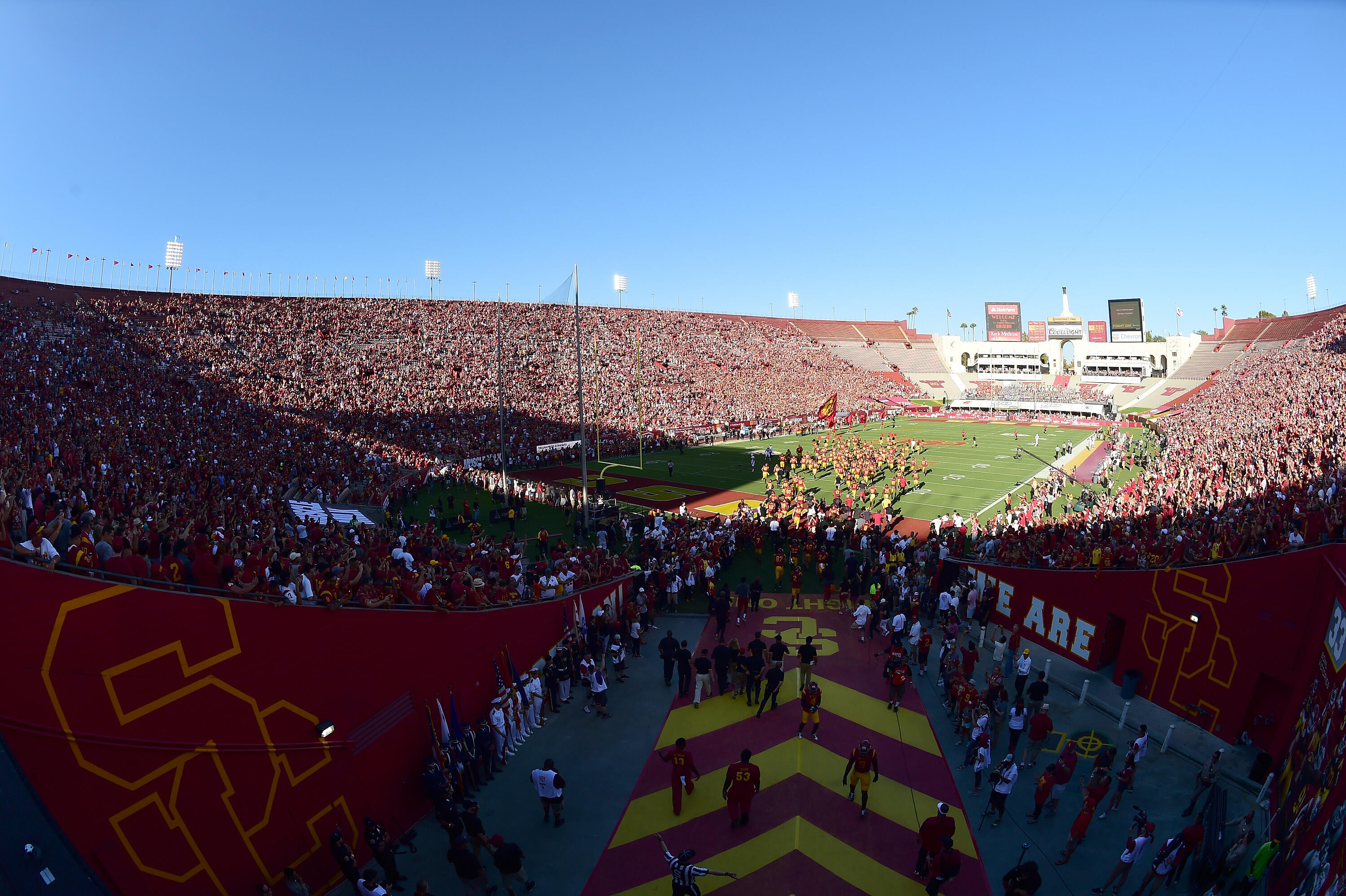 One of the most iconic venues in American sports will undergone a slight name change in the coming years.
For the first time in its history, the Los Angeles Memorial Coliseum is selling its naming rights.
Effective in 2019, the stadium's new name will be the United Airlines Memorial Coliseum, part of a 16-year, $69 million naming-rights deal, part of a $270 million rehab to the 95-year-old venue. United also has naming rights to the United Center in Chicago.
The naming-rights deal will pay for a chunk of the renovation, which will add luxury boxes and decrease seating capacity from 93,607 to 77,500 when the rehab project is completed in time for the new renaming.