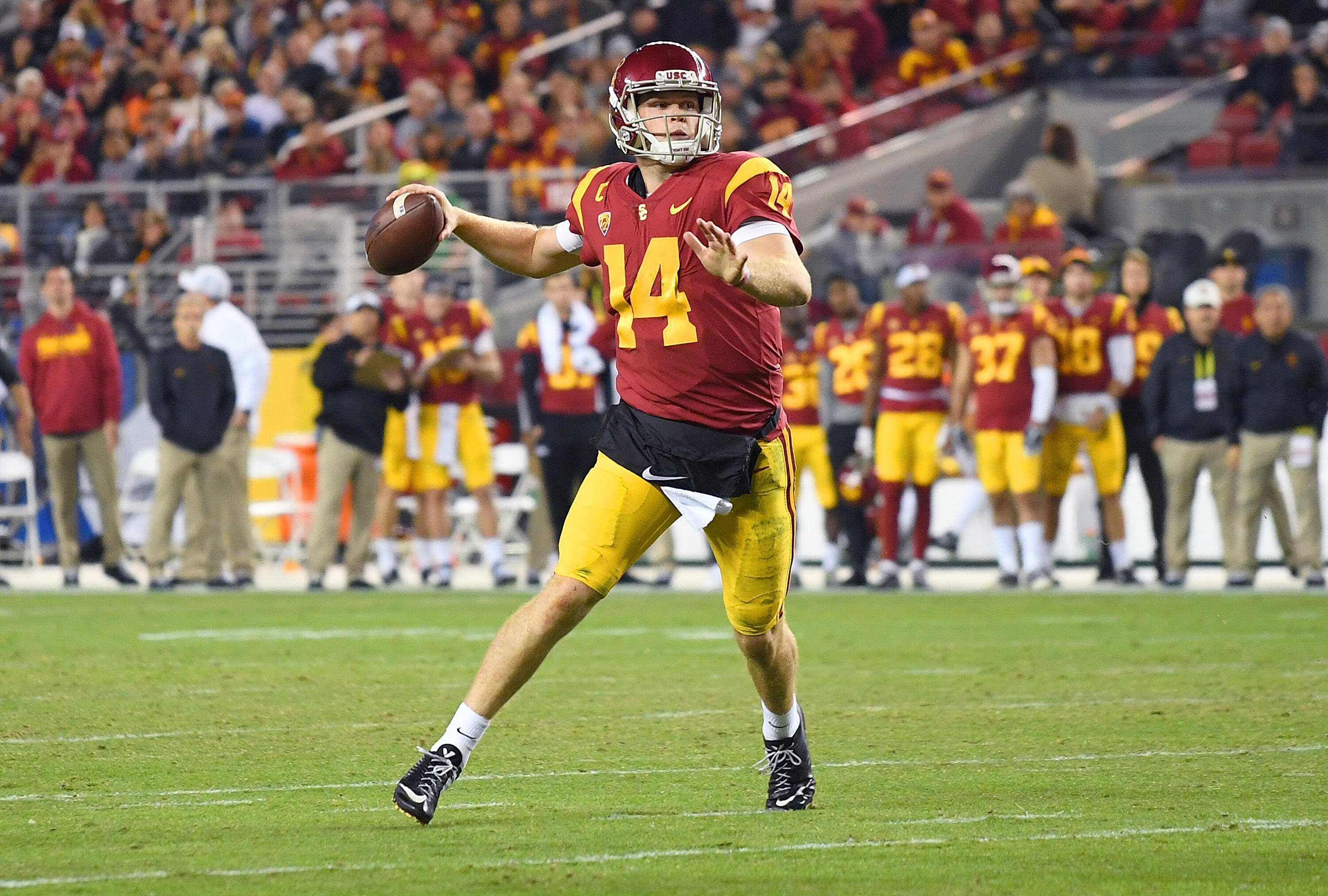 While UCLA's Josh Rosen appears to be opposed to the idea of quarterbacking a bumbling franchise back into the spotlight — or at least would prefer a more stable starting point — USC QB Sam Darnold has a different outlook.
Even if it means going to the Cleveland Browns No. 1 overall, a franchise notorious for its inability to develop quarterbacks, Darnold would simply be honored for the chance to play for an NFL franchise.
Per ESPN:
"Whenever I come out to go to the NFL, I think I'd be honored to play for any team," Darnold said Wednesday, two days before USC faces Ohio State in the Goodyear Cotton Bowl Classic. "It's been a dream of mine for such a long time to play in the NFL. Any team that would want to give me that opportunity to be a part of their organization, it would mean the world to me."
Darnold's comments came after UCLA quarterback Josh Rosen, also a projected first-round pick, said Saturday he would "rather be a lower pick at the right team than a higher one at the wrong team."
Neither quarterback has declared their intentions regarding the 2018 NFL Draft.
Click here to read more on this story.