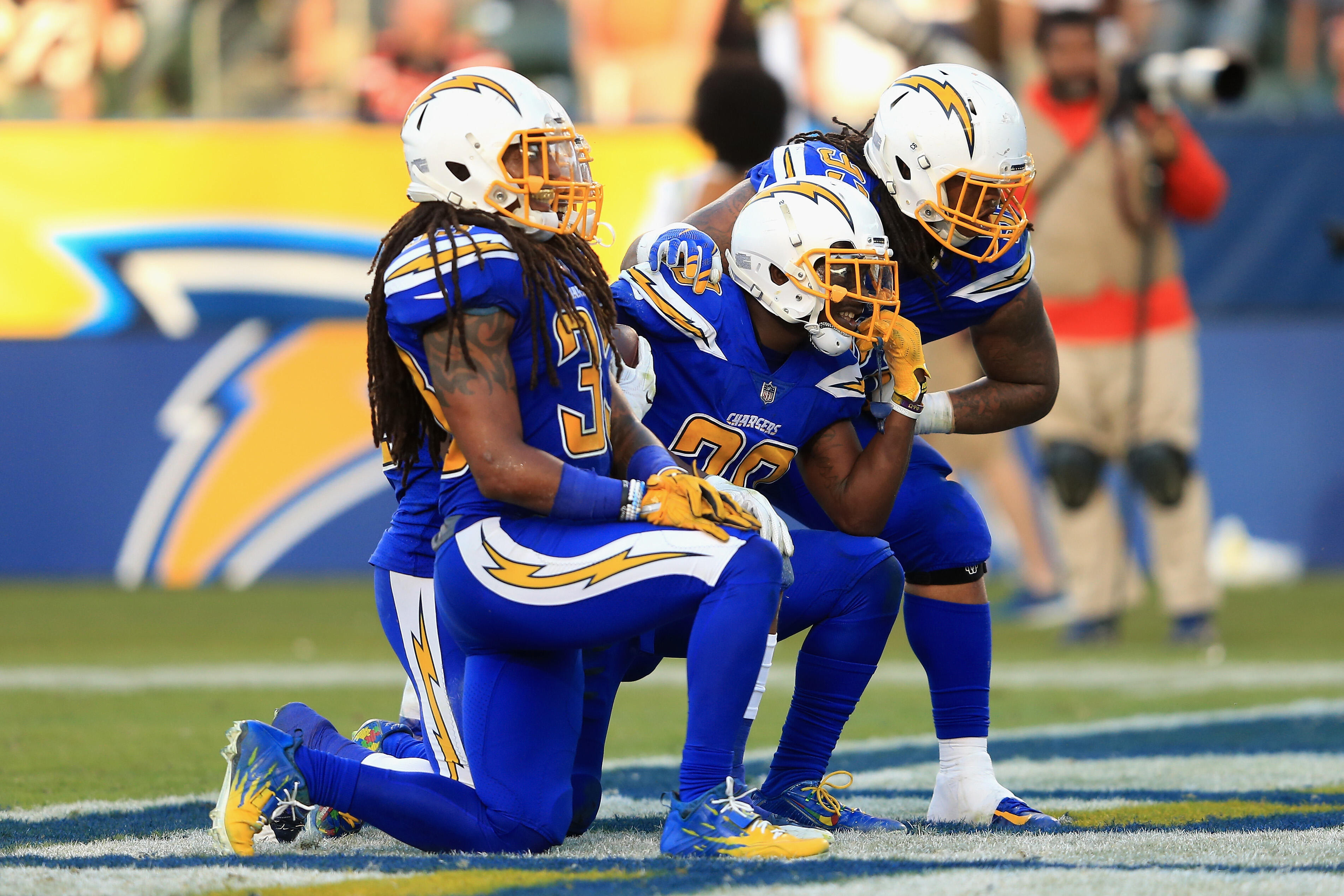 The Los Angeles Chargers have stormed back into playoff contention, overcoming an 0-4 start to take a share of the AFC West lead with the home stretch of the season approaching.
Following a victory over the Browns on Sunday, the Chargers entered a three-way tie with the Kansas City Chiefs and Oakland Raiders for the division lead. The Chargers will face both teams in the coming weeks.
Listen below to podcast the latest episode of Chargers Talk with Beto Duran, and click here for more interviews and analysis.