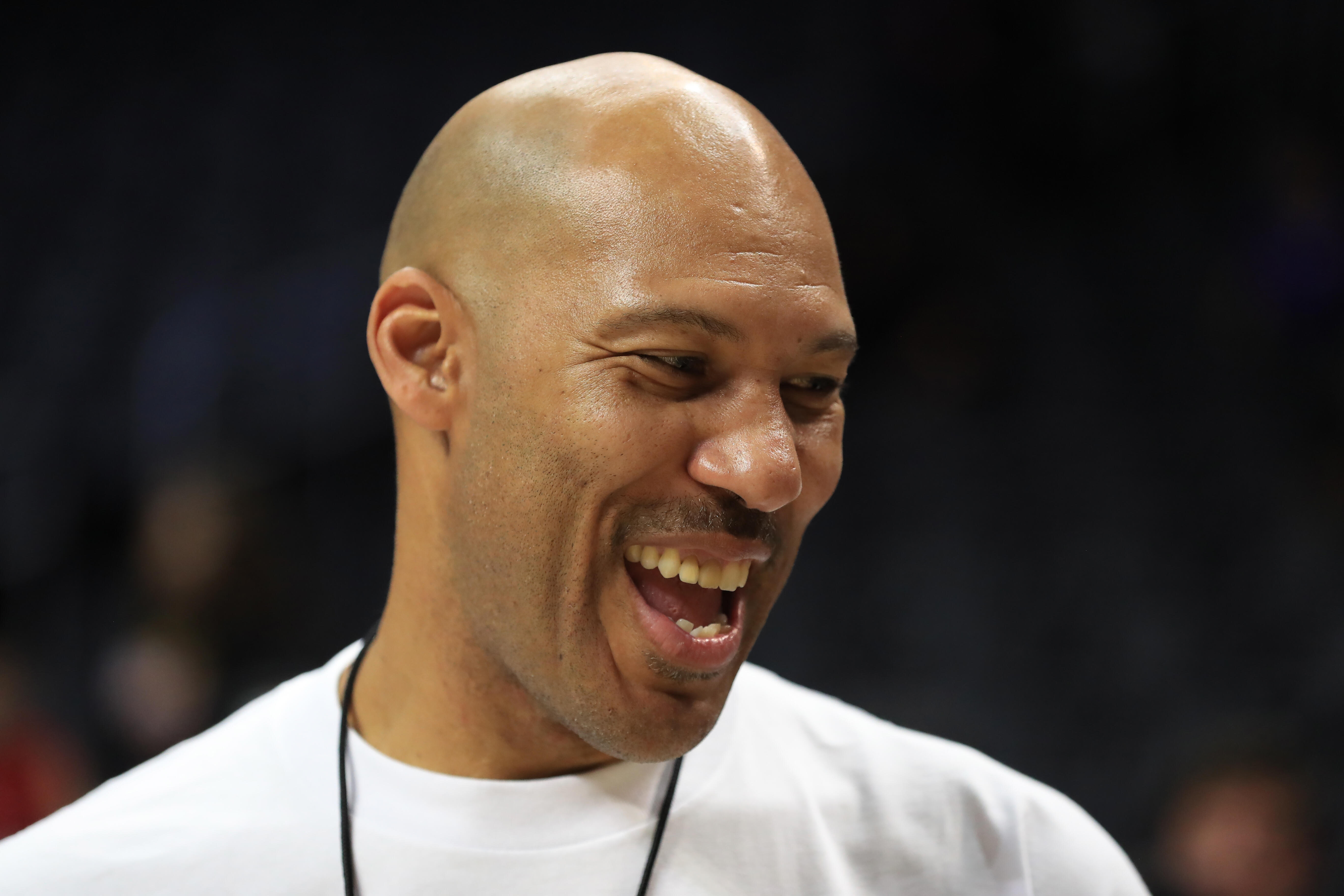 The Los Angeles Lakers are just over a quarter of the way into the NBA season, but the organization already appears to be trying to silence the father of rookie point guard Lonzo Ball.
According to reports, the Lakers are enforcing a media policy that seems to be centered around the outspoken LaVar Ball. Know as the "LaVar Ball rule", the policy forbids media members from congregating in an area designated for family of players.
Per ESPN.com:
In what many employees at Staples Center view as the "LaVar Ball rule," this season the Los Angeles Lakers are enforcing "an existing policy" that no longer allows members of the media to congregate in a section of the arena among family and associates of players after games.
Family, friends and agents wait for players in the seats behind the basket closest to the visiting team's locker room at the conclusion of games. Interviews conducted in that designated area and near the tunnel leading to the arena corridors are now forbidden.
While this is not a new media policy, the area had previously been open to reporters. News of the latest developments come following comments in which Ball had been critical of Lakers coach Luke Walton and forward Julius Randle.