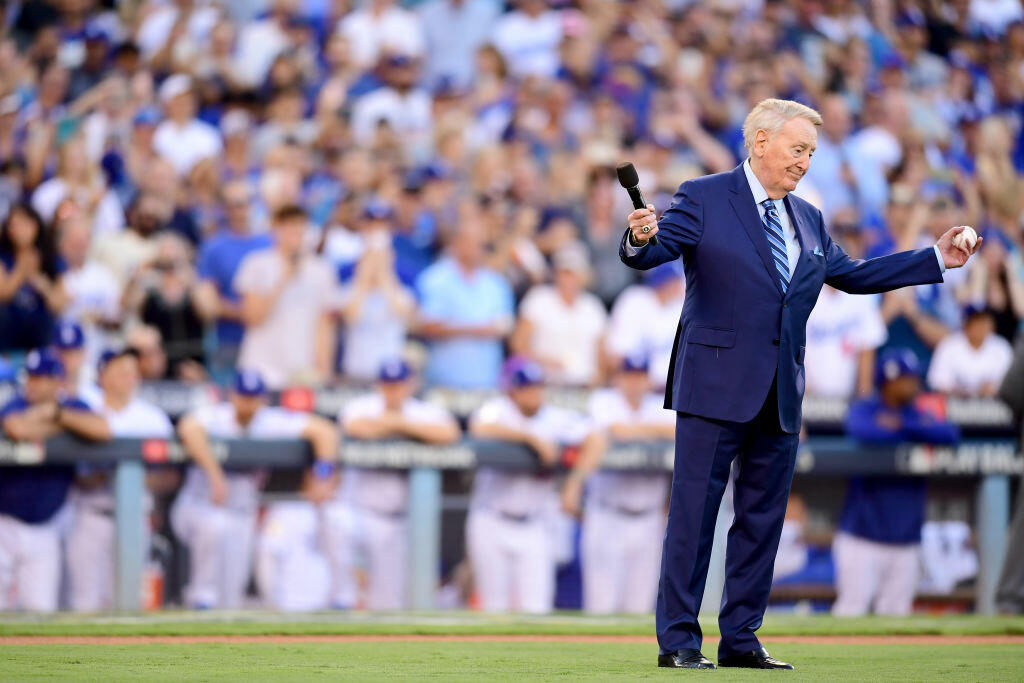 Longtime Voice of the Dodgers Vin Scully enjoyed his first year of retirement in 2017. This week, the iconic broadcaster celebrates his 90th birthday.
Scully turned 90 on Wednesday, and the reaction, as expected, was an outpouring of love on social media from his fans, friends and colleagues.
Watch below for some of the greatest calls from Scully's legendary career, and click here to listen to Petros and Money's interview with Vin Scully from the 2017 postseason.