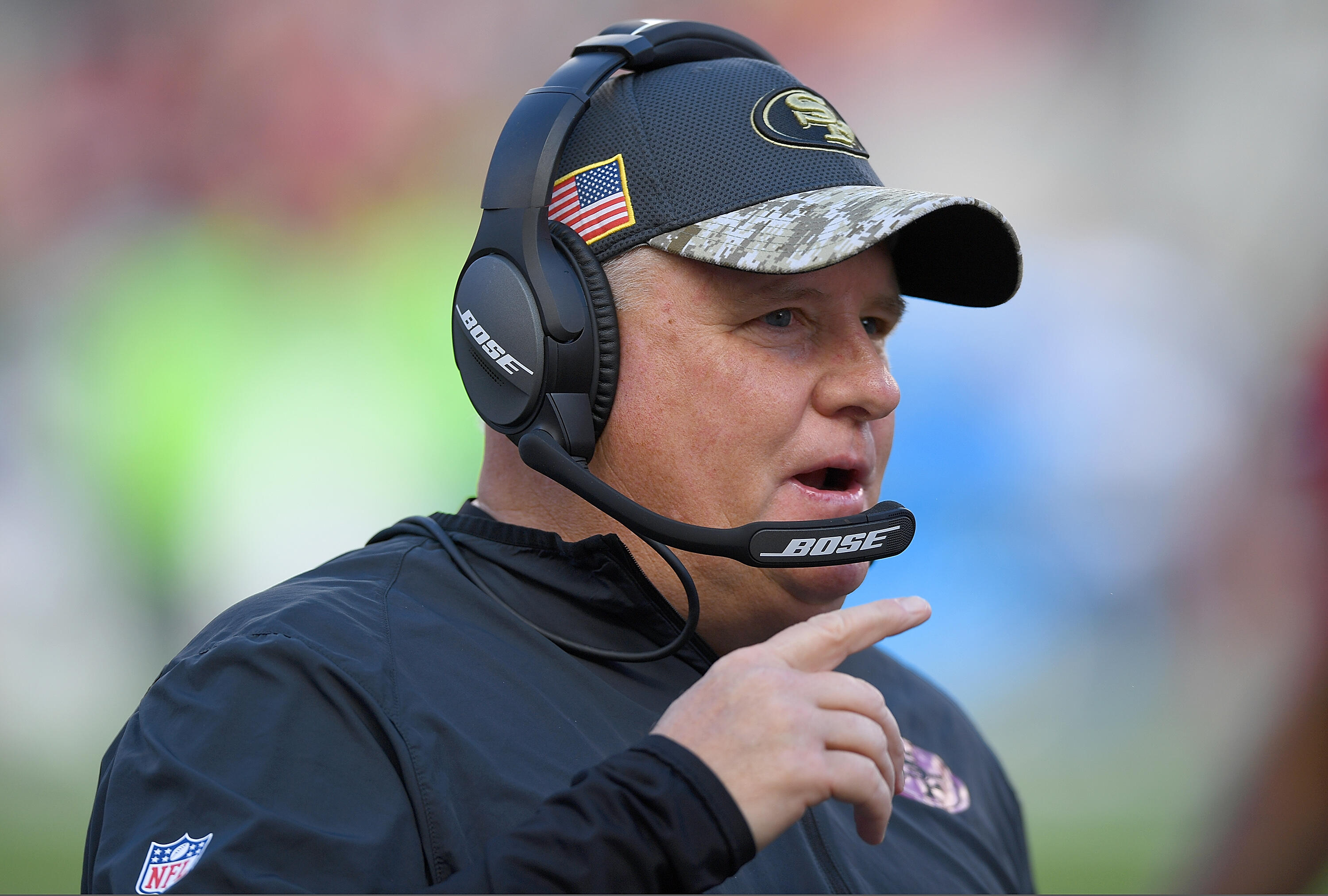 The most high-profile name on the college football coaching market has been snatched up by the UCLA Bruins.
UCLA announced on Saturday morning that Chip Kelly had been hired as the team's head coach, filing a vacancy created by Jim Mora's firing last weekend. Kelly, who led the Oregon Ducks to three Pac-12 championships and four BCS game appearances from 2009-2012, is 44-5 as a college head coach.
Below is an excerpt from the team's release, via UCLABruins.com:
UCLA Director of Athletics Dan Guerrero has named former NFL and college head coach Chip Kelly as the Bruins' 17th head football coach. Kelly agreed to a five-year contract worth $23.3M with a $9M reciprocal buyout.
"I am thrilled to welcome Chip Kelly to Westwood," said Guerrero. "His success speaks for itself, but more than that, I firmly believe that his passion for the game and his innovative approach to coaching student-athletes make him the perfect fit for our program. 'Champions Made Here' is more than just a mantra at UCLA, and I'm confident that Chip will lead UCLA Football back to competing for championships. I'd like to thank Josh Rebholz, Casey Wasserman and Troy Aikman for their input during this process, as their candor, experience and support were invaluable."
Kelly will be formally introduced to the UCLA community and to media on campus Monday afternoon.
"It is an absolute honor to join the Bruin Family, and I am grateful to Chancellor Block and to Dan Guerrero for this incredible opportunity," said Kelly. "UCLA is a world-class institution with a distinguished history in athletics, and we will do our part to uphold its tradition of excellence."
Since leaving Oregon following the 2012 season, Kelly has made stops in the NFL with the Philadelphia Eagles and San Francisco 49ers, going 28-35 over the course of four seasons.