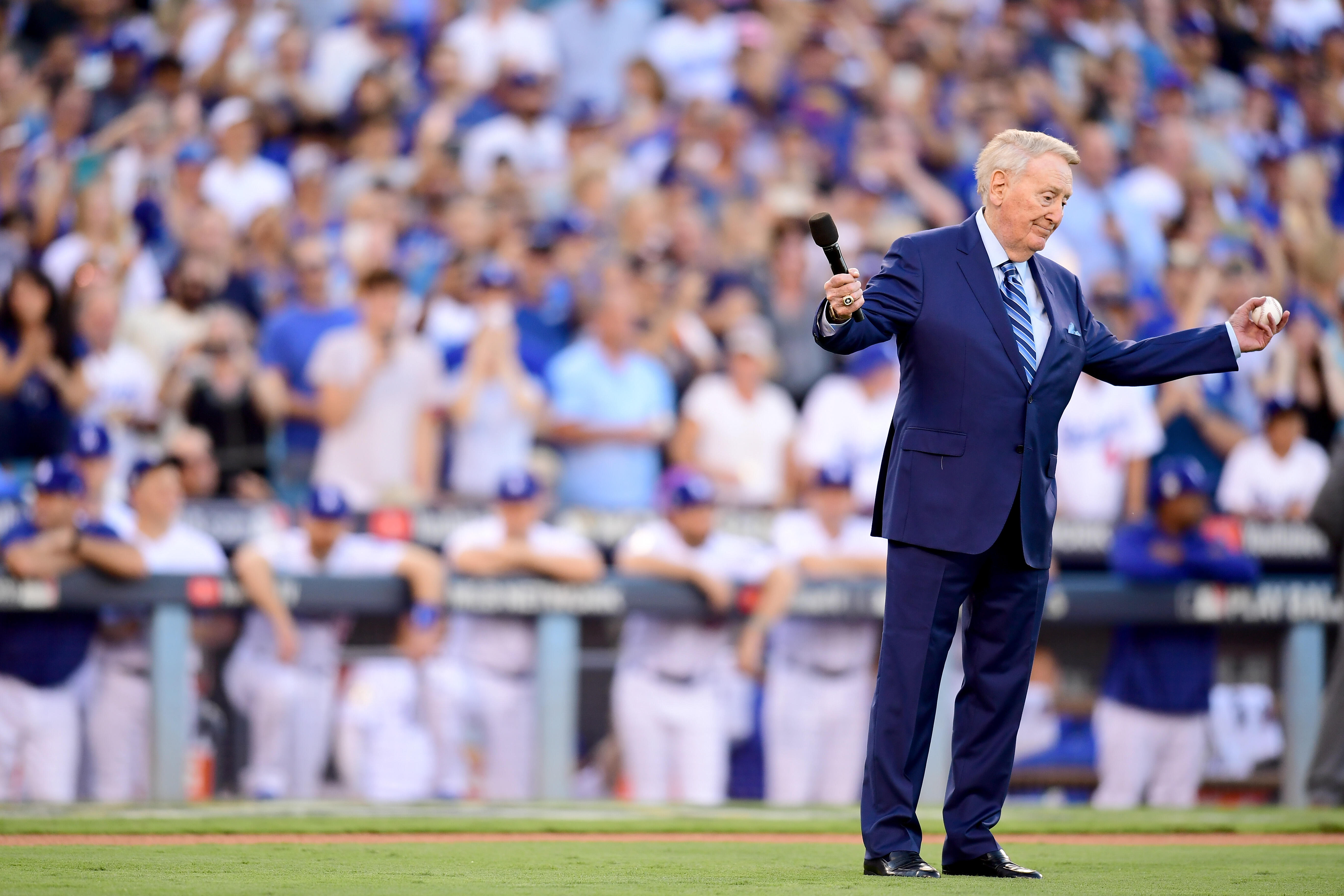 Vin Scully gave Dodgers fans a moment they won't forget before Game 2 of the World Series on Wednesday night, surprising the home crowd by appearing on the field to welcome Dodger great Fernando Valenzuela out for the first pitch.
On Thursday, the iconic broadcaster joined Petros and Money to discuss his emotions from the evening.
While a sizable portion of fans on social media have been calling for Scully to make a guest appearance in the World Series broadcast booth, he has made it clear there will be no such occurrence. In fact, Scully expects Wednesday to have been his final time making a public, on-field appearance at Dodger Stadium.
"I don't expect to be back out on the field or do anything like that again," Scully said. "It was a remarkable conclusion to a career."
Scully also went on to discuss what it's been like watching this Dodgers team's 2017 run.
Listen to the full interview below.