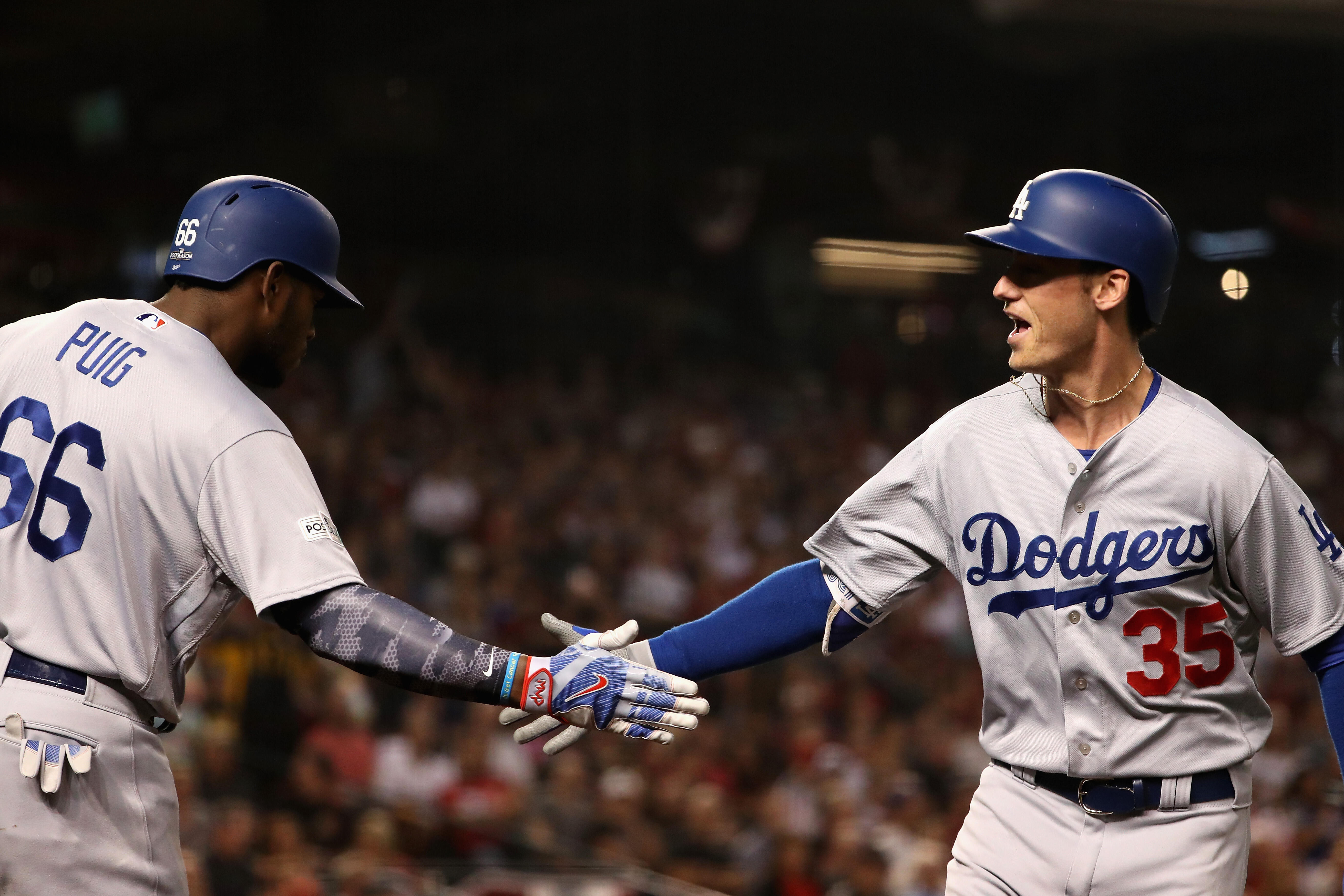 The Los Angeles Dodgers advanced to the National League Championship series on Monday night, as the team wrapped up a three-game sweep of the Dbacks.
The Dodgers will host Game 1 of the NLCS on Saturday against either the Cubs or Nationals. A start time has yet to be determined.
Hear every pitch this postseason on AM 570 LA Sports, tune in an hour before for Dodgers on Deck and podcast the latest interviews and analysis at am570lasports.com/dodgers!
Listen to all the coverage from Monday's nights victory celebration below.