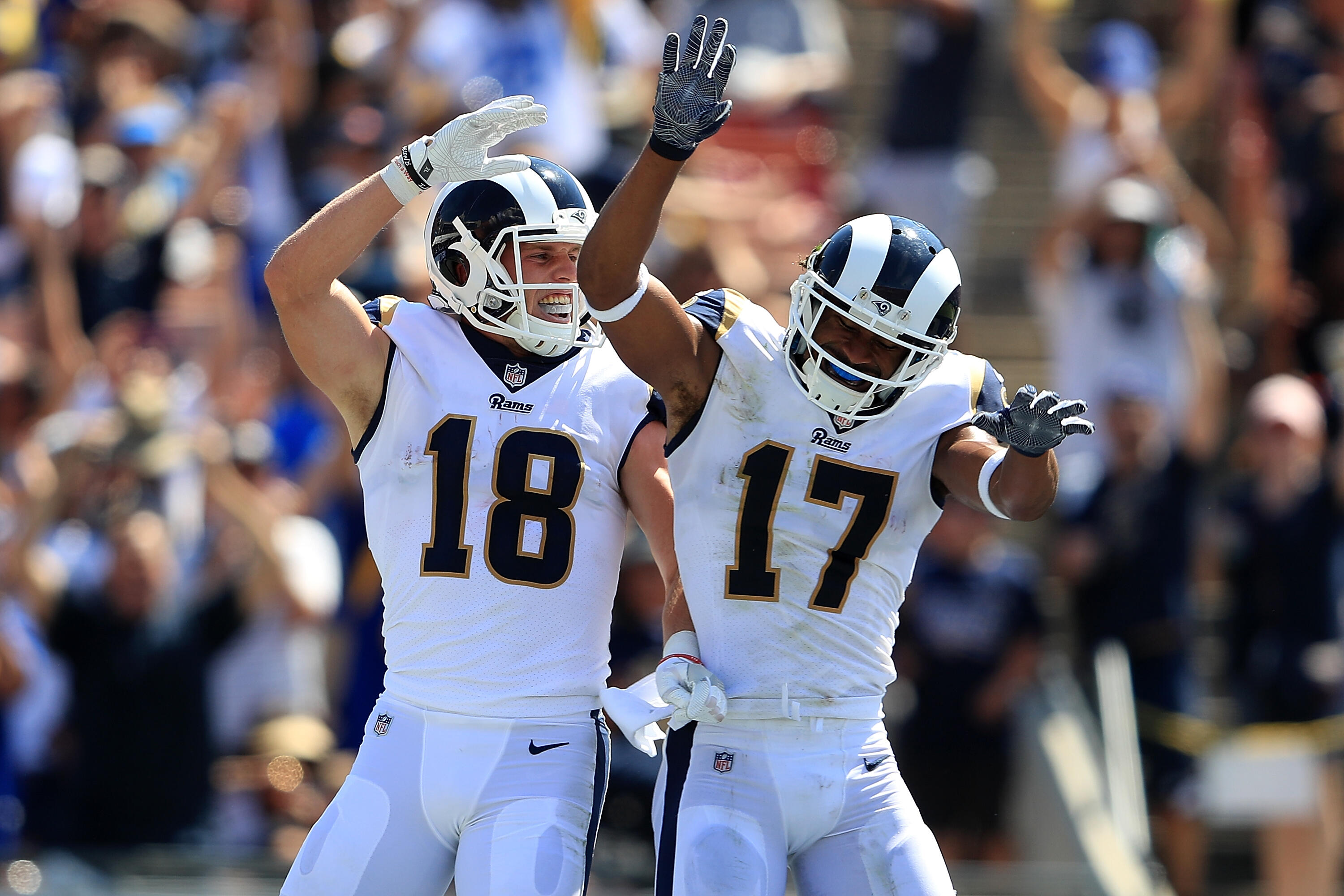 BY VINCENT BONSIGNORE, SOUTHERN CALIFORNIA NEWS GROUP
With so much to unpack and appreciate in the immediate aftermath of Todd Gurley's 54-yard touchdown catch against the Dallas Cowboys on Sunday, it was useless trying to pick out a starting point, let alone identify who or what was most responsible for Gurley taking it to the house.
The pull block that left guard Rodger Saffold made to kick out the defensive end running free toward Jared Goff was critical. Gurley casually floating out of the backfield then turning on the burners to split two defenders on a seam route down the field was a thing of beauty. And Goff delivering a perfect throw to Gurley, in stride, to allow him to corral the ball at top speed and never let up on his way to the end zone is exactly why Sean McVay recently added the play to his growing playbook in the first place.
"You kinda perk up a bit because you know it's a good one," is how Goff described his reaction when McVay dialed the play up on Sunday.
From design to install to practicing it to calling it to everyone executing their roles to perfection, it was something to behold indeed.