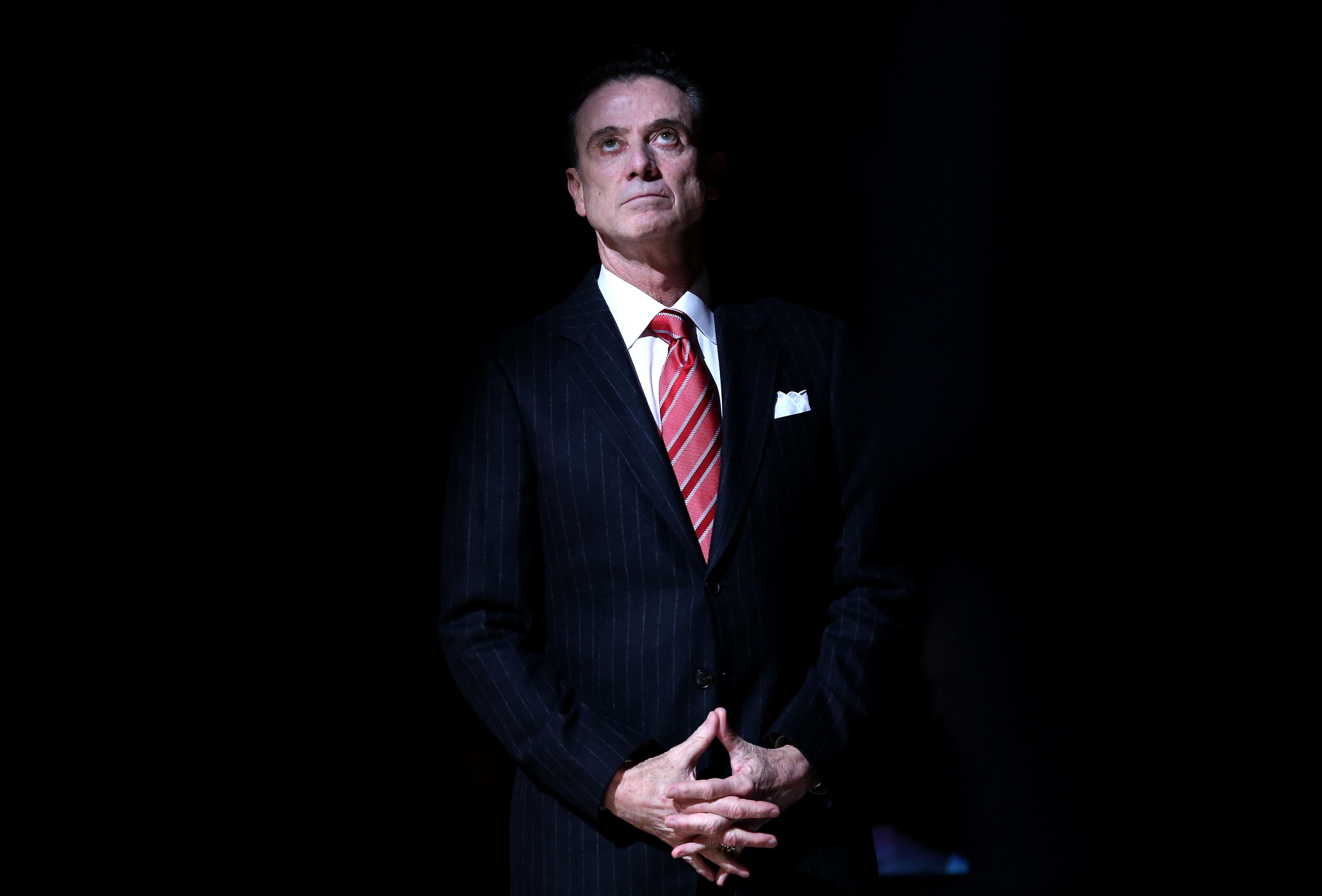 UPDATE: Rick Pitino has been placed on administrative leave, but has been 'effectively fired' according to multiple reports
Louisville men's basketball coach Rick Pitino could not escape the latest scandal to unfold under his watch, with the two-time national champion being effectively fired amid an FBI probe into fraud and corruption in college basketball.
Athletic Director Tom Jurich reportedly refused to fire Pitino. As a result, Jurich was relieved of his duties as well.
In an indictment handed down by the Department of Justice, Louisville appears to be named as "University-6" — and allegedly worked with Adidas to send $100,000 to a recruit. The recruit in question is presumed to be All-American guard Brian Bowen.
In the immediate aftermath of this bombshell on Tuesday, Don MacLean, Doug Gottlieb and Chris Dufresne joined the AM 570 LA Sports airwaves to give their thoughts on the fallout.
Listen below.