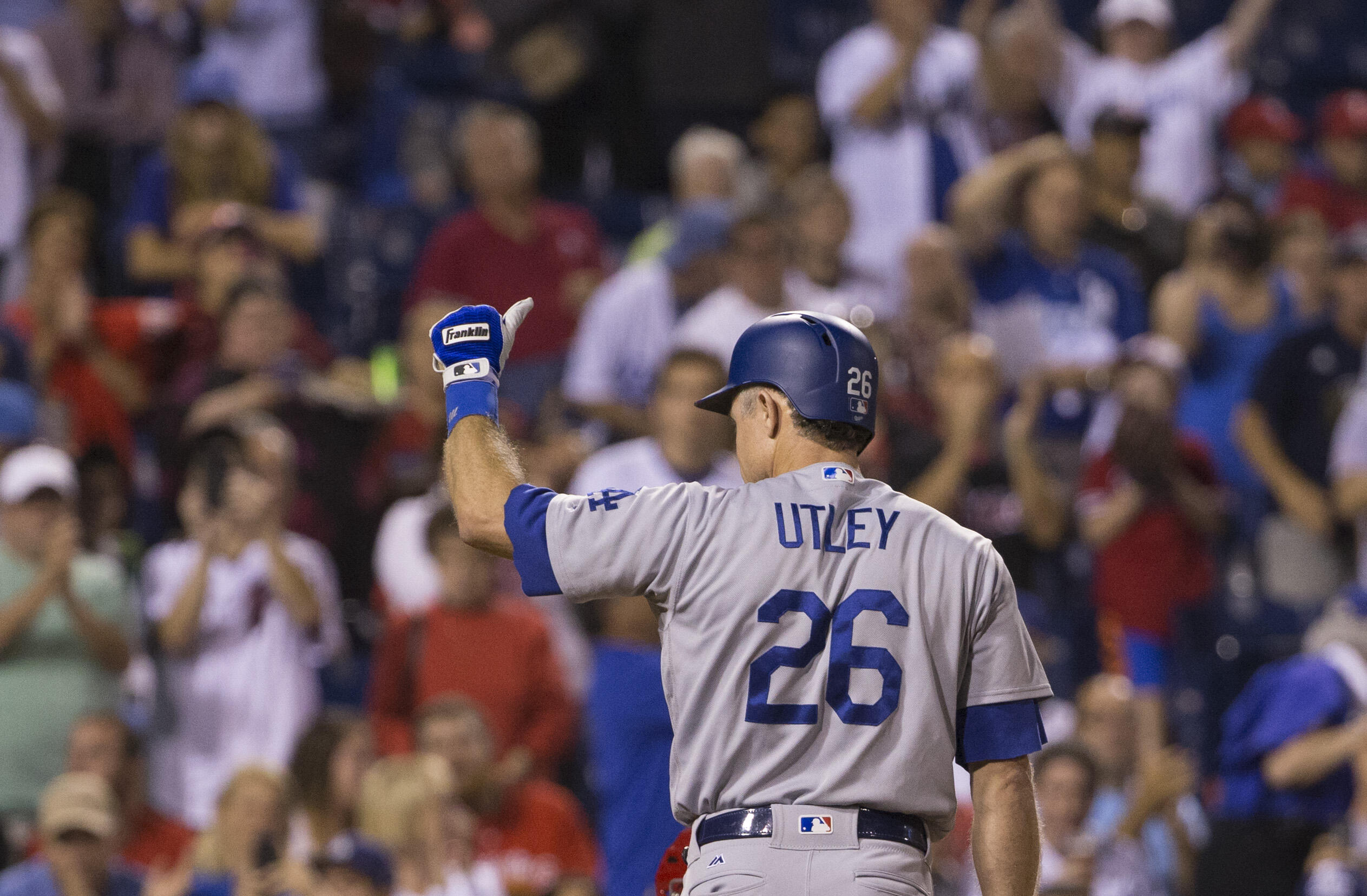 Chase Utley may wear a Dodgers uniform now, but the MLB veteran is still beloved by Philadelphia sports fans.
During his tenure with the Phillies, Utley was a six-time All-Star, four-time Silver Slugger and helped lead the team to a World Series title in 2008. Utley has received standing ovations throughout this week's series between the Dodgers and Phillies.
Prior to Thursday's series finale, Phillies beat writer Matt Gelb joined Dodgers Insider David Vassegh to discuss why fans in Philly have so much respect for their long-time second baseman.
Listen below.