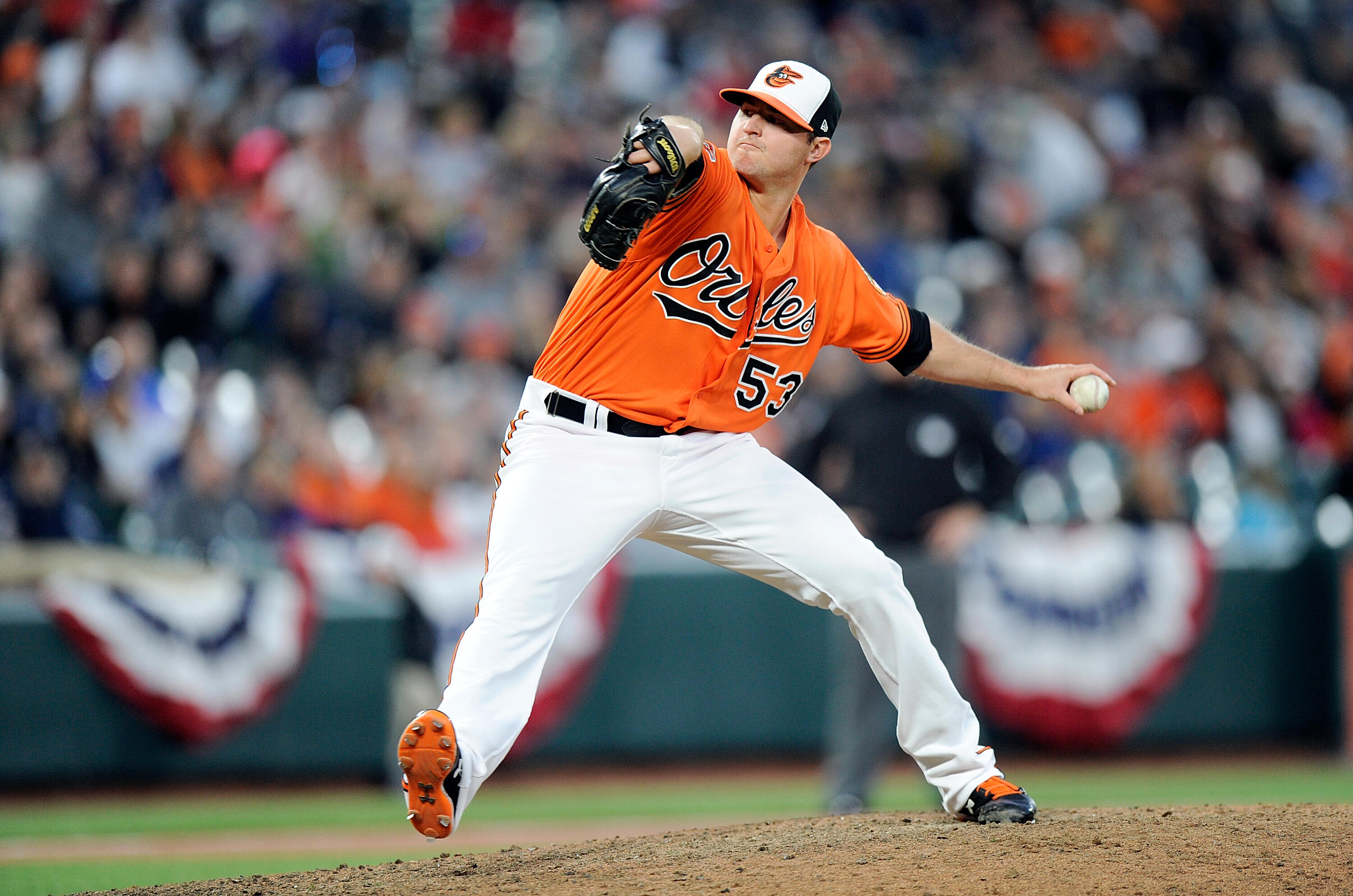 The Los Angeles Dodgers already boast arguably the best closer in baseball in Kenley Jansen, and they are reportedly inquiring about another late-inning anchor.
According to FanRag Sports' Jon Heyman, the Dodgers have expressed interest in Orioles star closer Zach Britton. Heyman also reports that Jansen is excited about the possibility.
The Dodgers have actually checked in on several lefty relievers, though GM Farhan Zaidi declined comment on exactly who. They are believed to like Brad Hand and Justin Wilson, and those are two more excellent left relievers, and possibly others (Sean Doolittle also will be out there). Britton has had some arm issues this year that have kept him out, but he recently returned again and was throwing 95-96 mph, only a couple mph short of last year, when he had an almost perfect season.