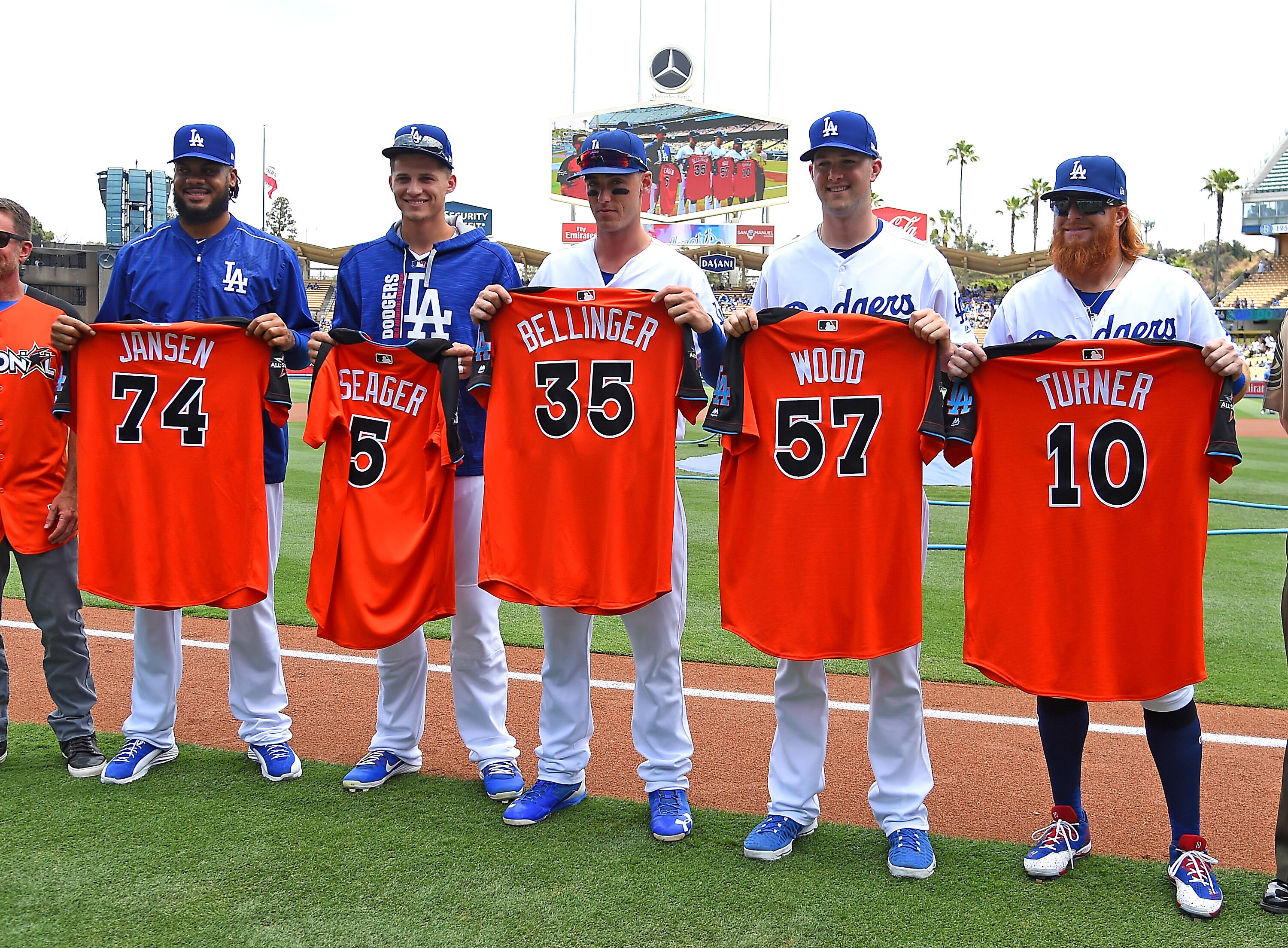 The starting lineups for the 2017 MLB All-Star Game have been unveiled.
Red Sox ace Chris Sale will take the mound for the American League, while the Nationals' Max Scherzer gets the start for the National League. No Dodgers will start Tuesday's Midsummer Classic, but Cody Bellinger, Corey Seager, Justin Turner, Alex Wood and Kenley Jansen will be available. Clayton Kershaw, who pitched his first complete game of 2017 on Sunday, is unavailable to pitch.
Check out the full lineups below.