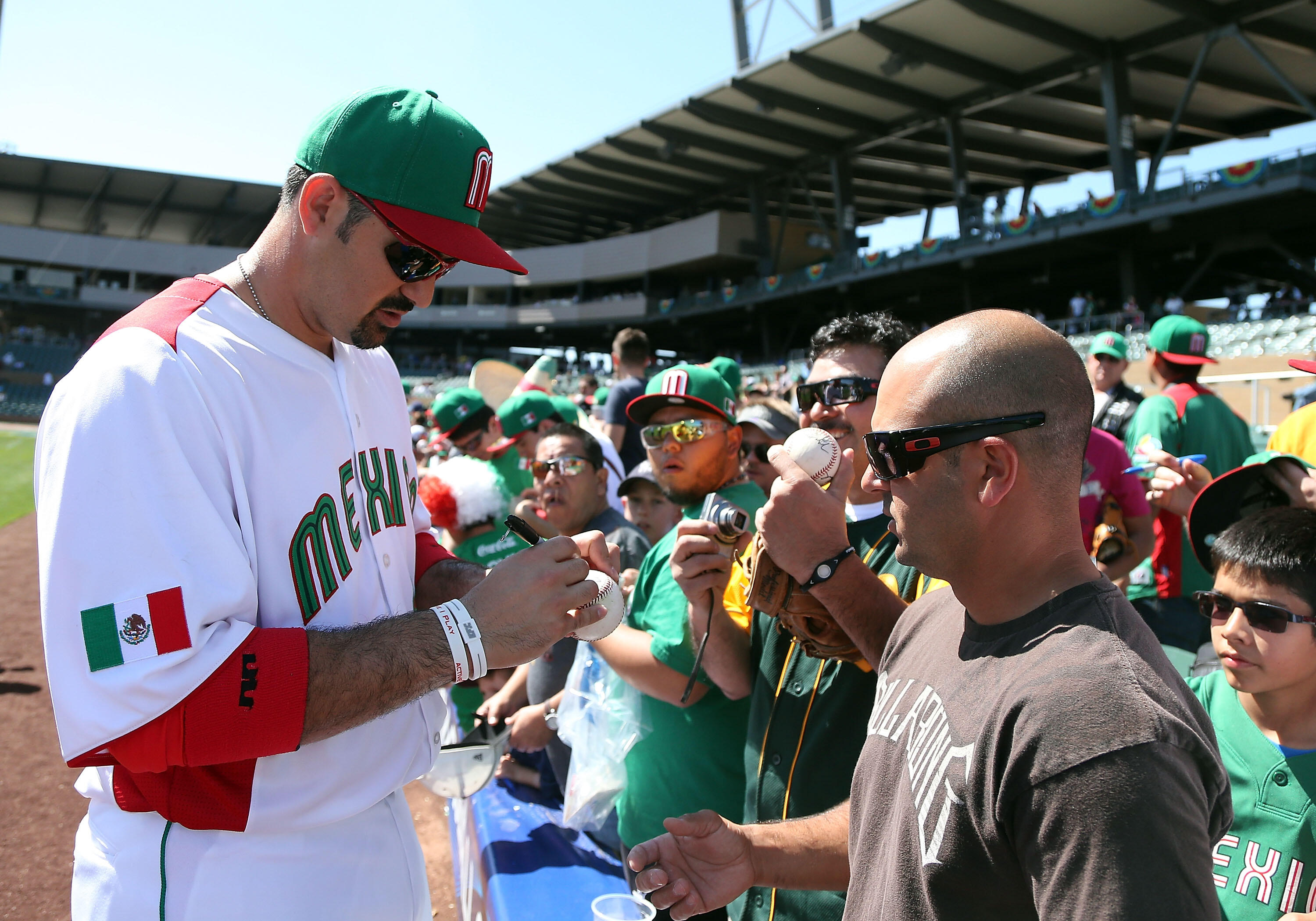 The Los Angeles Dodgers and San Diego Padres could be set for a Mexico City showdown next season, according to a recent report from the Los Angeles Times.
The three-game regular season series is reportedly planned take place in April at the ballpark that houses the Mexican League's Triple-A Mexico City Red Devils.
The games are tentatively scheduled for April, in the new ballpark that is the home of the Mexico City Red Devils.

The games "are anticipated being played but have not been formalized," Tony Clark, executive director of the Major League Baseball Players Assn., said before Sunday's Futures Game in Miami.
For several reasons, this potential showdown seems to make perfect sense -- and not just because of both teams' proximity to the border.
The Dodgers organization features several prominent players of Mexican heritage. First baseman Adrian Gonzalez is a five-time All-Star that has played for both franchises during his career, while prospects Julio Urias and Alex Verdugo have bright futures with Mexican National Team.
The Padres, who play less than 20 miles from the U.S.-Mexico, are know to market extensively in Mexico. It should also be noted that Alfredo Harp Helu, part of the Padres' ownership group, is the owner of the Red Devils.