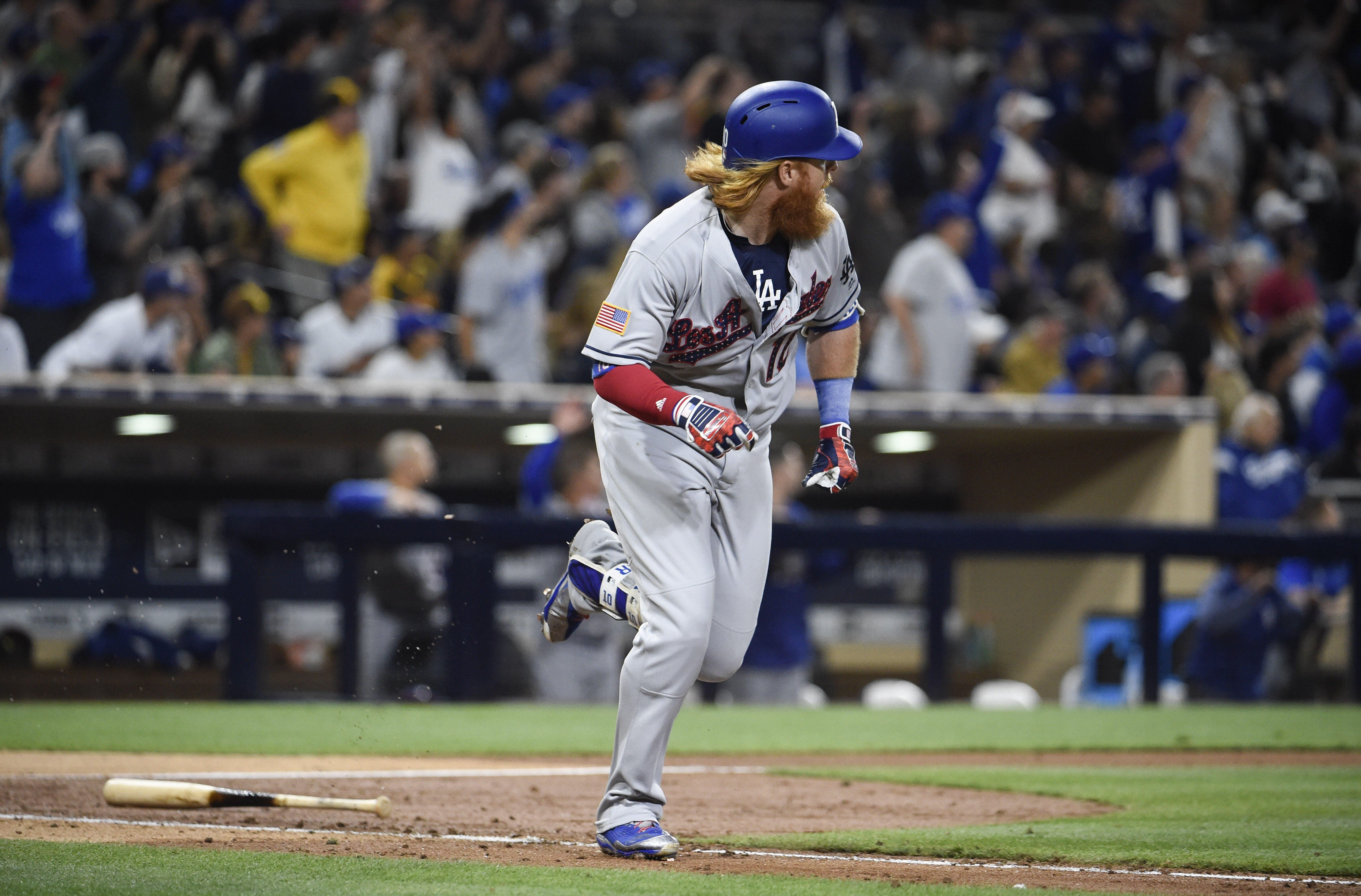 Cody Bellinger, Clayton Kershaw, Kenley Jansen and Corey Seager are headed to Miami to represent the Dodgers in the 2017 MLB All-Star Game, and one more teammate could be on his way.
Dodgers third baseman Justin Turner has a chance to make his first career All-Star Game appearance, but he needs your help.
Click here to vote online! You can also cast your vote by texting N5 to 89269 (USA) or 101010 (Canada), and by tweeting #VoteJT from 7 a.m. – 1 p.m. on Thursday, July 6.
More details are laid out below:
REGIONAL VOTING MAPS
For a regional analysis of the 2017 Esurance MLB All-Star Game Final Vote, go to MLB.com's data visualization map. Click here to access the interactive map. The Final Vote program, established in 2002, has seen more than 680 million online votes cast. Voting in this year's balloting will end at 1 p.m. on Thursday, July 6.
TWITTER VOTE BACK FOR SIXTH YEAR – THURSDAY, JULY 6 ONLY
The MLB All-Star Game Final Vote again will include social balloting, as Twitter support from the 10 candidates' fans over the last six hours of balloting will count toward final totals. From 7 a.m. – 1 p.m. on Thursday, July 6, every tweet that includes a designated player hashtag (noted above) will be tabulated as part of the official vote total used to determine the AL and NL winners.
HOW TO VOTE VIA TEXT
Fans can also vote via text message up to 35 times per phone before balloting closes at 1 p.m. on July 6. To receive the ballot, text the word "VOTE" to 89269 or to vote for a specific player, text the choice to 89269. EXAMPLE: Text "A3" to vote for AL Player 3 or "N3" to vote for NL Player 3. Message and data rates may apply. Text "STOP" to end and "HELP" for information. Mobile voting in Canada also is available and fans should text their choices to 101010.