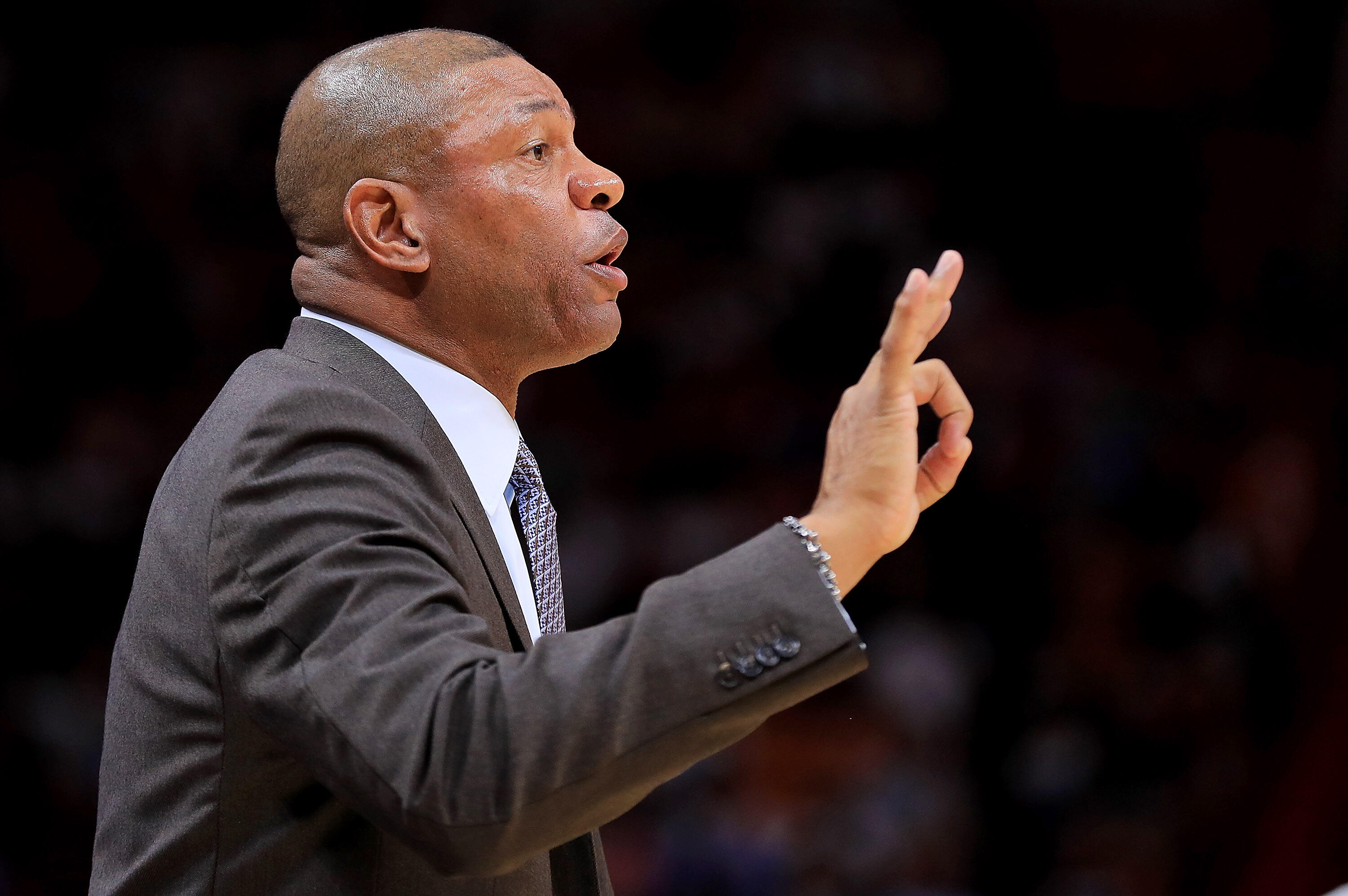 "Chris decided to leave. At the end of the day, there is nothing you can do about it."
L.A. Clippers head coach Doc Rivers joined "Lunchtime" with Roggin and Rodney on Thursday for his first exclusive interview since the team traded away franchise cornerstone Chris Paul.
Rivers responds to reports that Paul was soured over alleged preferential treatment of Austin Rivers, Doc's son and a reserve guard on the team. He also discusses Blake Griffin's free agency options, whether the team is approaching rebuild mode and more.
Listen to the full interview below.