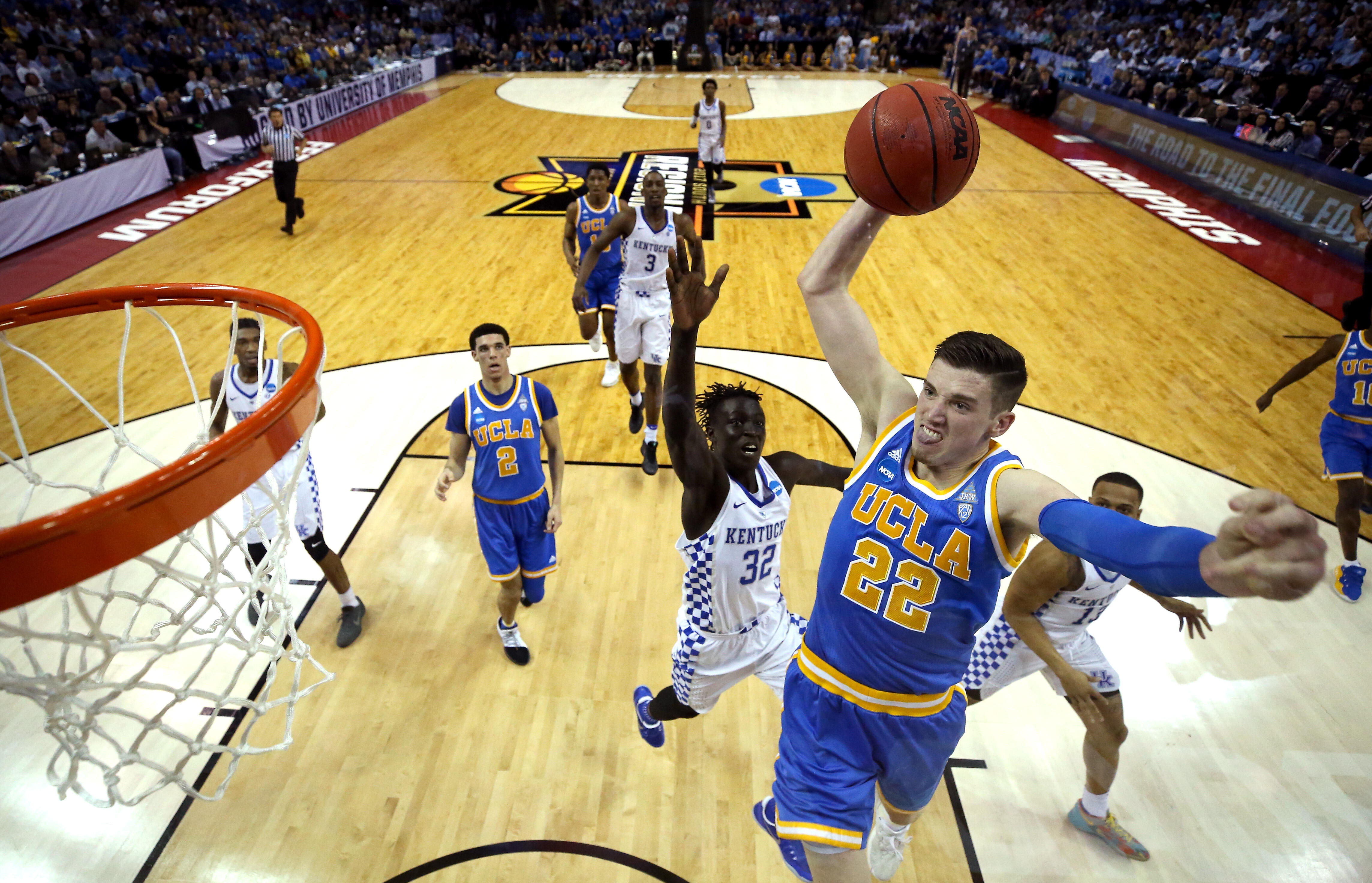 The Indiana Pacers made some noise among L.A. hoops fans on Thursday night, but not the way Lakers fans anticipating Paul George's arrival would've hoped.
The Pacers selected UCLA freshman TJ Leaf with the 18th overall pick, making the athletic big man the second one-and-done from the Bruins to go in the first round of this year's NBA Draft.
Earlier in the day, former teammate Lonzo Ball went to the Lakers No. 2 overall.