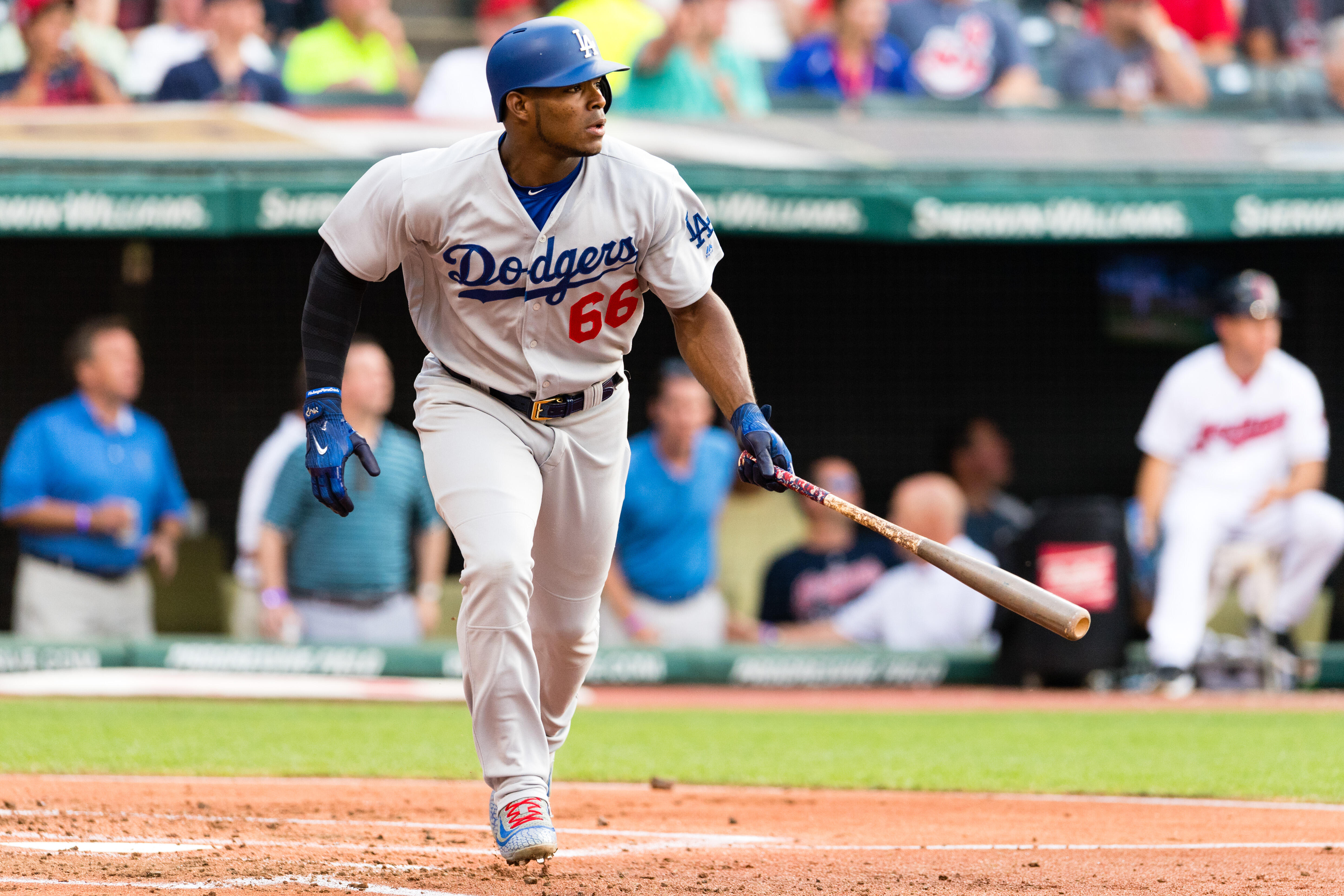 "Grow up, Wilmer Flores."
Wednesday night sparked the MLB's latest unwritten rules discussion, as a result an incident involving Los Angeles Dodgers slugger Yasiel Puig and the floundering New York Mets.
Several Mets players took exception to Puig enjoying a slow home run trot after a three-run moonshot, and the Dodgers outfielder had some choice words for his opponent.
As Fred Roggin and Rodney Peete discuss below, it's time for baseball to do away with these petty unwritten rules grievances.