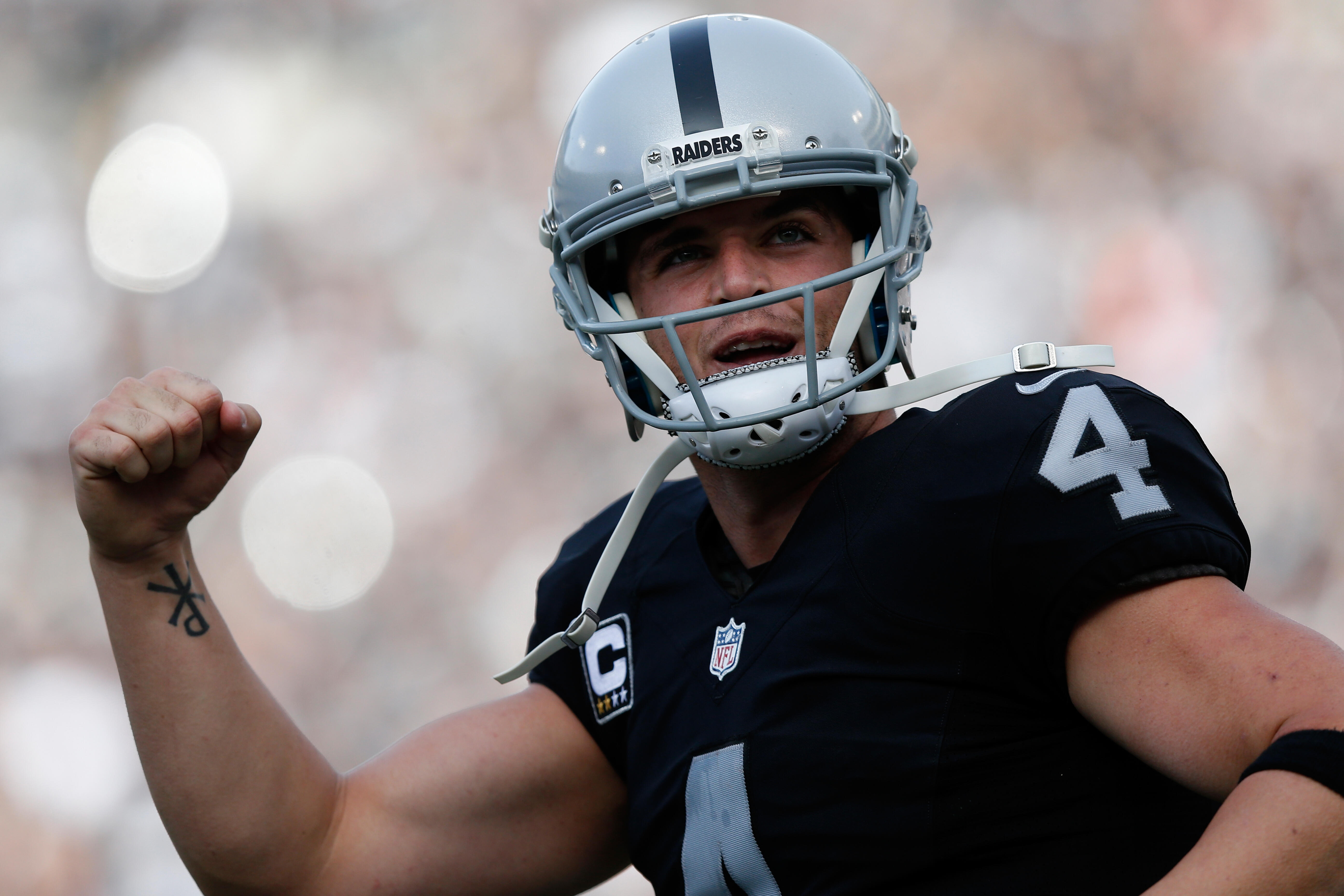 While the NBA Draft may have dominated the national sports landscape on Thursday, the excitement of Raider Nation was undoubtedly focused elsewhere.
The Oakland Raiders and Derek Carr have agreed to a deal that will keep the MVP-caliber QB with the Silver and Black for the foreseeable future. The massive contract extension will pay Carr $125 million over the course of five years, and will reportedly make Carr the highest paid player in NFL history.
The extension comes following a 2016 campaign in which Carr passed for 3,937 yards, 28 touchdowns with just six interceptions. His season ended, along with his MVP hopes, when he suffered a broken fibula in Week 16.
Understandably, Carr was thrilled to put the contract negotiations behind him -- taking to social media with his desire to be a Raider for life.