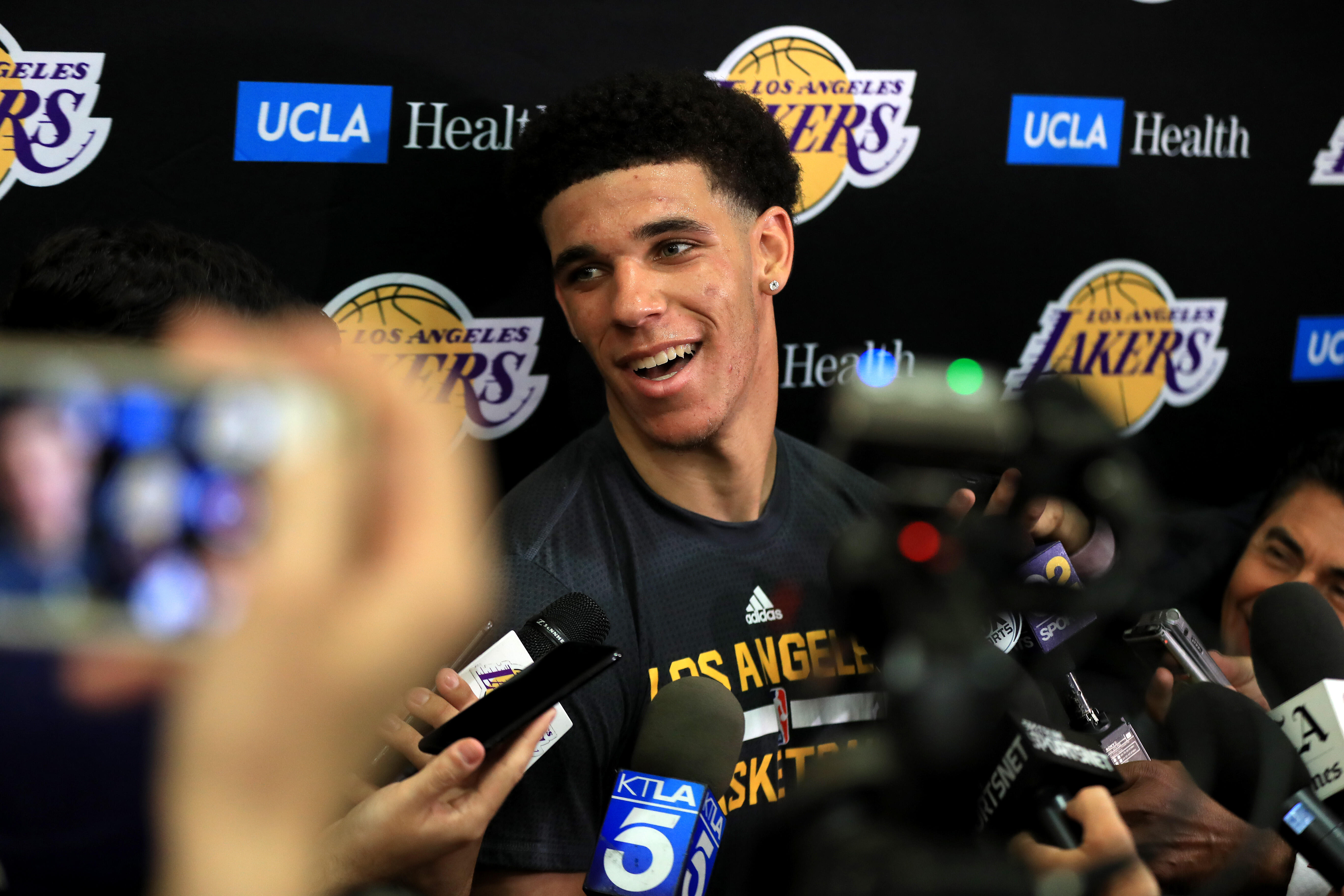 L.A. area native Lonzo Ball has already starred locally at Chino Hills High School, on the AAU circuit and at UCLA. Now, the Lakers will hope this hometown success translates to the NBA.
The Lakers selected Ball with the No. 2 overall pick in Thursday's NBA Draft. The one-and-done sensation is expected to become the team's starting point guard from Day One.
Ball gained national recognition for a standout freshman season at UCLA, in which he averaged 14.6 points, 7.6 assists and 6.0 rebounds per game. Most impressively, though, he led the Bruins to a 31-win season and Sweet 16 appearance following a 15-17 campaign that preceded his arrival.
Check out our 30 second player profile on Lonzo Ball right here, as well as highlights from one of his top career performances: